Rule rein on block markets
Sellers upset with alternate day order, civic body happy with less crowd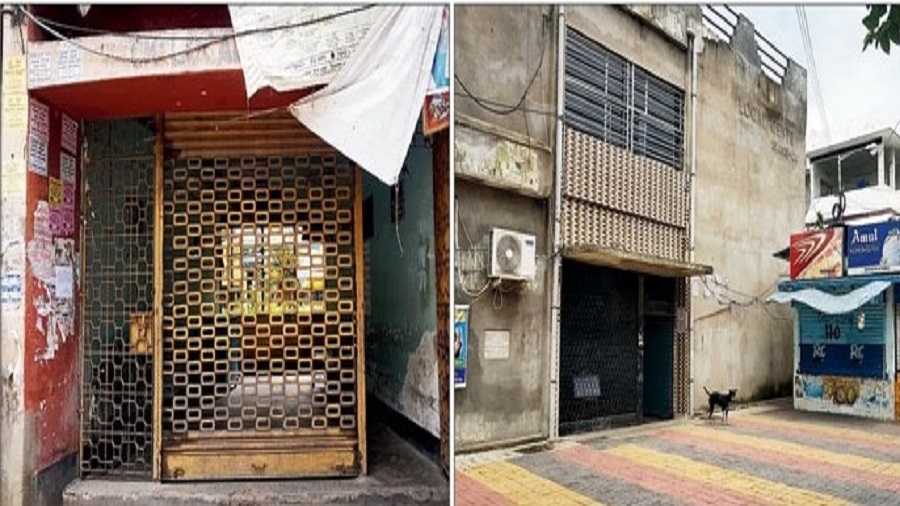 ---
---
A visit to the market is not as simple as it used to be. Even besides the mask and sanitiser, you now have to check what day of the week it is and in some cases, what time of the day it is before heading out.
In a bid to reduce crowding, the corporation has laid out new timings for block markets in Salt Lake. Some are now shutting down on alternate days, other are shutting at sun down, yet some others in the afternoon.
Customers are confused, vendors are unhappy but everyone is putting up a brave front hoping the move will arrest the spread of Covid-19.
Which day and when
CK Market shall now stay shut on Mondays, Wednesdays and Fridays. If customers have urgent requirements they may head to the nearest market in BJ Block, that is open Tuesdays, Thursdays and Saturdays.
CA Market is open on Mondays, Wednesdays, Fridays and Sundays. If all these days are confusing you, you're not alone. "It's better to click a picture of this notice at the entrance of CA Market so I remember which days it is open," said Somu Singh, who had come from DB Block to repair his broken wall clock on Tuesday only to find it shut.
Singh would then go to EC Market, which conveniently is open on the days that CA Market is shut.
If you have work at BD Market you have to finish your business before 1pm as that's when the shutters go down. IA Market is shutting down by 6pm. Then there are those like AB-AC and CE markets that have not changed any timings and are continuing business as usual.
"Councillors are speaking to market committees in their respective wards and coming up with timings agreeable to everyone. This is why, perhaps, no formula adopted by two markets is the same," says
Shyamal Kanti Roy, secretary of Bidhannagar Kendriya Bajar Byabsayee Samity, a collective body of Salt Lake block markets.
Roy, a homeopathy doctor with a chamber in CK Market, says there were voices of dissent when his market committee held a meeting with shopkeepers on the issue. "No one is happy with the loss of so many working days but we have to give in for the greater good," he says.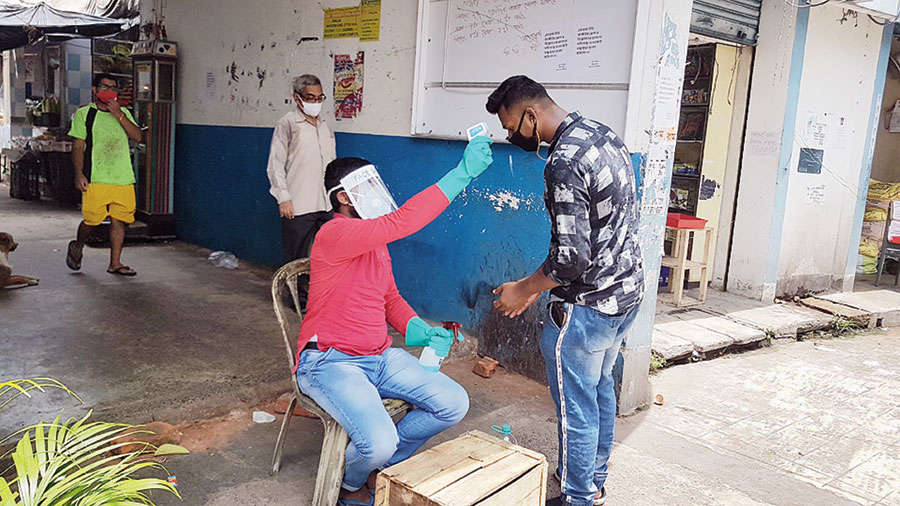 On and off
At the internal meeting of AE Market shopkeepers, majority rejected the alternate day proposal. "So we simply reinforced Monday as the the weekly off day. During the lockdown, this off day wasn't being followed seriously. Now we can sanitise the market on Mondays if need be," said Ramen Ghosh, the grocer of Kamala Bhandar who is part of the market's committee.
The alternate day plan is difficult to pull off anyway, says Ghosh and other grocers around the township.
"Our suppliers send stock every few days to many retailers in a particular area. Out of that if my shop is suddenly shut on the day of delivery they won't bother resending another day," says Sahadeb Mondal of
Shree Lakshmi Bhandar in GD Market. "Our market is opening daily as we have not heard from the authorities and it'll be disastrous if we have to do otherwise."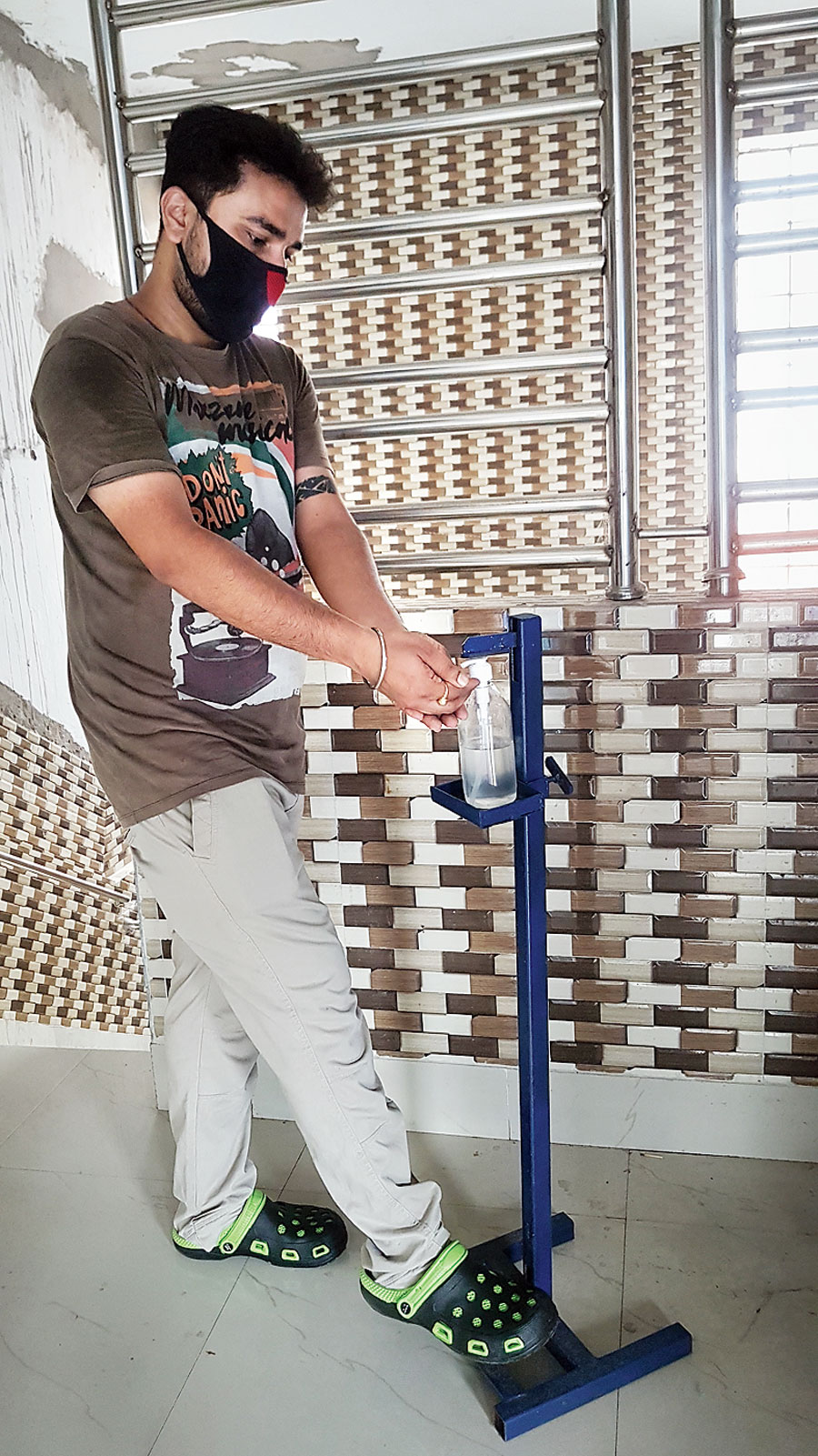 Sitala Mistanna Bhandar of BJ Block is suffering due to the alternate day system too. "What to do with sweets that don't sell off today? They won't stay fresh till the day after," grumbles Rajkumar Pal, behind the counter.
CA Market's fishmonger Sona Bag is facing the same problem. "Whatever little profit I was making is now going into buying extra ice to keep leftover fish fresh for two days," he grumbles.
"Fish sellers at Baisakhi Market are facing such losses that some of them have stopped coming altogether," says Atanu Giri, a member of committee there.
GD Market's fruit seller Subhendu Pradhan is thanking his stars that they do not have to shut on alternate days. "My grapes and mangoes will rot in the gap day," he says. "It's not like I can buy a significantly less quantity from the wholesaler as he only sells in bulk. And if customers see very little stock on the stands they walk away thinking that the best fruits have sold out and these are leftovers."
IA Market had introduced the alternating system last Friday but such was the confusion and inconvenience among shoppers that they stopped it. They are now opening daily.
"It's a loss-making proposition," says the market's chicken seller Jayanta Pal. "If we have to keep chickens in the shop for a whole day without selling they lose weight. Plus, even if the shop is closed we have to come to feed the chickens. Customers would also get confused as to which days to come to us."
Another problem with keeping the market shut is that customers put two and two together. "They assume the market is shut as some vendor has tested positive. They will stay away far longer than the next day," says Binoy Agarwal of Ma Annapurna Pure Veg shopt that sells ice cream and the like. "We were shut for a single day last week and are still bearing the brunt. Footfall is still signifincantly low. A break is always bad and here they were suggesting several breaks every other day!"

Bad timing
BD Market is shutting down at 1pm daily and this means loss of revenue. "Every evening I used to do business of Rs 1,000 to 2,000 but now I can't even open up then," says Saananda Das of Bidhan Bharati stationery shop at the market.
Hotel Amantran, also in BD Market, had to seek special permission from the police to stay open in the evenings. "Many local residents buy rotis for their dinner from us so we have got permission to make rotis and nothing more," says Gour Hari Pradhan, who is also the secretary of the market. "The authorities had asked us to consider the alternate day scheme but that would have been worse. We are assessing the situation now and will hold a meeting shortly to see if we want to tweak the timings," added assistant secretary Sambhu Das, a grocer.
Crowd in control
Arun Roy, secretary of CA Market Babyasee Samity, admits that crowd has reduced post the new measures. "Our grocery stores, particularly, would be very crowded but now footfall is spaced out," he says.
Secretary of IA Market Rishiraj Ghosh seconds him. "We have also noticed many new customers this week, who must be coming after finding their regular markets shut. Besides cutting short our timings, we have also closed tea and cigarette shops as they become adda joints," he says.
Then there are some vendors who say crowding was never an issue at all. "The social distance maintained here at AB-AC Market is way longer than recommended because post-lockdown people are not even venturing out to markets," says flower seller Shyamal Kumar Saha.
"Footfall has less than halved," says Ashim Kumar Das of CE Market. "People are so scared they are staying home eating noon-bhat rather than venturing out to markets for something fancy."
Karabi Sinha of Mitra Hardware at BJ Market says the alternate day scheme doesn't mean loss of revenue as revenues are as it is at an all time low.
Less than effective
Despite the attempts of the corporation, some customers cannot be deterred from their regular visit to the markets. "Since CK Market is shut today, I've come to BJ Market for sweets," said Arati Naik of CK Block.
"We need to visit markets daily and so either my husband or I make the trip."
Amiyaangshu Sarkar of CG Block felt the system was flawed. "More people than usual will throng markets the day before and after the lockdown," he said. "Besides, malls are open everyday so why punish block markets," said the man who had come to buy vegetables at BJ Market.

Additional reporting by Sudeshna Banerjee