'She continues to live in the hearts of her sisters, followers'
Remembering Mother Teresa's life and message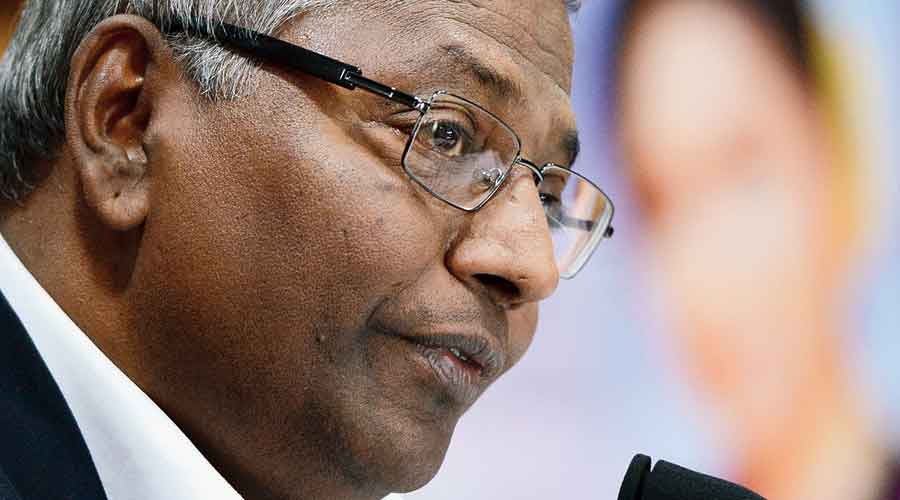 Fr. J. Felix Raj, SJ
File picture
---
Calcutta
|
Published 26.08.20, 02:02 AM
|
---
August 26 2020 is Mother's 110th Birth Anniversary.
I am fortunate and blessed to share my birthday with her and with Archbishop Thomas D'Souza of Calcutta. Mother's favourite words have always inspired me: "The fruit of silence is prayer; the fruit of prayer is faith; the fruit of faith is love; the fruit of love is service and the fruit of service is peace."
In August 1990, I planned an article on 'Jesuit Influence on Mother Teresa', and I dropped in to meet her not knowing that she was in Retreat. She did see me. While I apologised for disturbing her, she just smiled and said, "I will always have time for Jesuits."
When she heard that I was from St. Xavier's, she conversed with enthusiasm and advised me, "Being a priest is not enough, being a good priest is important…. The Jesuit vocation is very special. You are called to a great and cosmic spirituality. You are called to aim at nothing less than St. Francis Xavier…." Mother was a woman who spoke with authority and gentle yet firm conviction.
It is said, 'every beginning has an end and every end has a new beginning'. Mother is not dead; such a life cannot have a conclusion. She bridged the gap between life and death like Jesus Christ and her legacy continues to live in the hearts of her sisters and followers like me.
Mother Teresa had habitually preferred Jesuits as Retreat Preachers, spiritual directors and confessors for herself and her Sisters. Many Jesuits of Calcutta Province, including Cardinal Trevor L. Picachy and Fr. Camille Bouche, were in close contact with her.
Fr. Celest Van Exem was the earliest main advisor and supporter to Mother Teresa and for the foundations of the Missionaries of Charity, since her days as Loreto Sister. He was the spiritual director to whom Mother Teresa confided her inspiration and who first sought to discern the authenticity of her experiences. He was the first to support Mother in requesting Archbishop Périer to begin the process for her to leave the Loreto Congregation. He made major contributions to the writing of the Constitutions of the Missionaries of Charity.
A less known fact in her life is that as the Missionaries of Charity flourished and gradually gained the attention of the world at large, Teresa progressed from confessor to confessor the way some patients move through their psychoanalysts.
Fr. Van Exem gave way to Archbishop Périer, who gave way in 1959 to Cardinal Lawrence Picachy, who was succeeded by Fr. Joseph Neuner in 1961.
By the 1980s the chain included figures such as Bishop William Curlin of Charlotte, N.C. For these confessors, she developed a kind of shorthand of pain, referring almost casually to "my darkness" or spiritual dryness and to God as "the Absent One". There was one respite. In October 1958, she rejoiced, because "the long darkness or absence of God.... That strange suffering of 10 years" disappeared. She was confirmed that God ordained her Society, the Missionaries of Charity.
Fr. J. Felix Raj is the vice-chancellor of St Xavier's University, Kolkata