Red tape holds up Salt Lake property transfer
Unusual delay in getting approval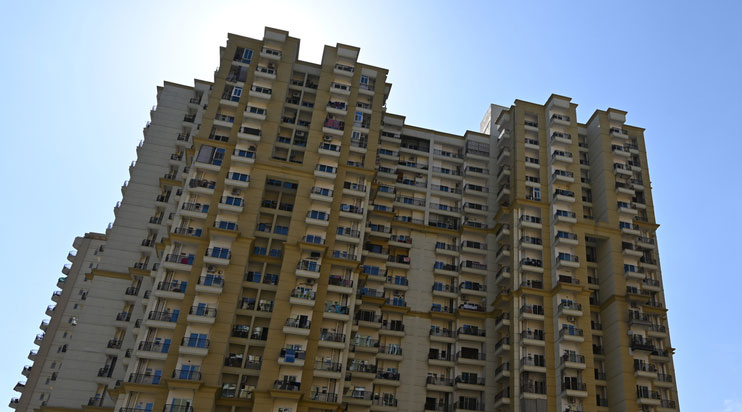 ---
---
Lease-holders of Salt Lake trying to transfer houses to buyers claim they are facing unusual delay in getting approval from the state urban development department authorities.
Pankaj Rudra (name changed) submitted papers to sub-lease the second and third floors of his Sector II house in mid-2018. "Thereafter the authorities came and checked the house, the buyer and I got called for an interview in November 2019 but we are still waiting for the go-ahead from the department," he says.
Plots in Salt Lake are not freehold. They were given out on 999 years' lease decades ago and there was no provision for sub-leasing them out to third parties. But illegal transfers were an open secret and the government realised it was losing money.
So in 2012, the rules were amended allowing a lessee to transfer his rights against a fee of Rs 5 lakh per cottah to be paid to the government.
"My three-storeyed house is built on more than 4 cottahs of land but since my children are settled abroad my wife and I have shifted to the ground floor and we want to sub-lease the upper floors out," said Rudra. "But we are waiting for more than two years for government sanction. This is ridiculous! If the legal process takes this much time people will again resort to illegal means to sell their houses."
Similar is the case with the lease-holder of a Sector III, who had filed his papers in June last year. "My interview happened in December and I was told that I would get the approval in a month. But there has been no response from them. They don't even pay heed to phone calls so I would go over to their Nagarayan Bhavan office every two weeks to enquire. And once the pandemic struck it was a perfect excuse for them to delay the work even longer," said Sumit Sen (name changed), who lives in New Town and wants to sub-lease his Salt Lake flat. "I even wrote to the state grievance cell but again got no response."
For Rudra, this is the second blow in a row. "I had got a good buyer a few years ago but then demonetisation happened and he ran out of cash to pay me. The deal fell through but the person who wants the sub-lease now has even paid me an advance. How long will he have to wait?" he says. "What with the pandemic raging, the government is in dire need of funds. Here we are ready to pay but they are dilly-dallying!"
Tamal Aditya, a broker working in Salt Lake for the past 20 years, says the paperwork for transfer of plots typically takes four to five months. "But if a top official gets transferred, work could get stalled for a good six months. Like every other sector, 2020 is terrible for the real estate. Prices have fallen so potential sellers are lying low. Potential buyers don't have cash in hand either," he says. "In such a scenario, if the formalities were carried out in time at least the pending transactions could be completed."
Official word
Senior officials of the urban development department said there had been a delay due to the lockdown but that they were clearing the pending files as fast as they could. "Only last week we cleared four or five cases. Instead of using hard copies of documents, we have started scanning them now but it is taking time as land transfer files are voluminous," an official said.
They have even started video conferencing instead of asking candidates to physically come over for the interviews
"But before the interviews, different bodies like the police and corporation need to make independent visits to the houses to verify the claims made in the documents. This can take time," said another official. "Sometimes the documents submitted are insufficient too. Plus we are short-staffed now as not everyone can come to office without trains running. They are doing the best they can from home."
The officials assured lease-holders that their papers would be processed soon. "They need not worry," said the official.