Ramakrishna Mission online programme to celebrate patriot
Nurture Netaji's values as tribute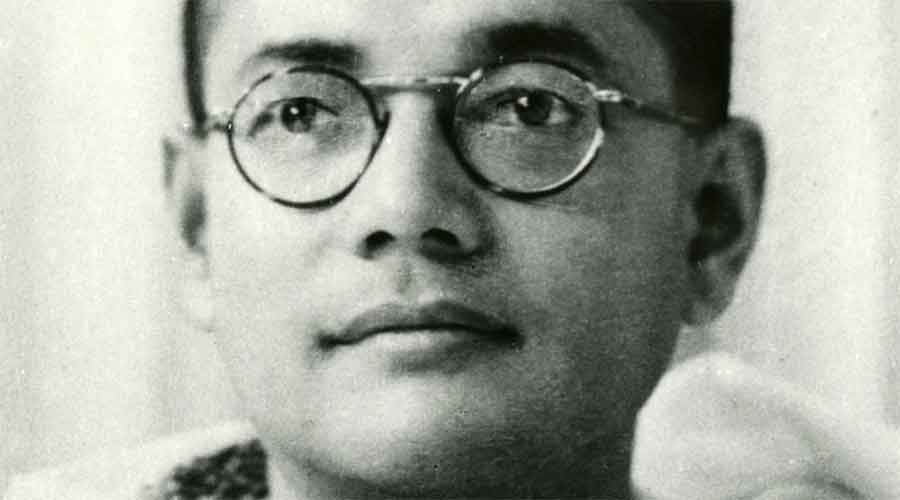 ---
|
Calcutta
|
Published 24.01.21, 01:14 AM
---
The values that Netaji stood for need to be celebrated and that will be a tribute to the patriot, said the secretary of Ramakrishna Mission Ashrama Narendrapur, Swami Sarvalokananda, while addressing students, parents and teachers at a programme to commemorate the 125th birth anniversary of Netaji Subhas Chandra Bose.
"There is an ongoing research on whether India would have gained independence sooner or later had Netaji been alive… I think in the current situation, instead of going into these complexities, what will be more important is if we could nurture Netaji's values of courage, honesty and patriotism and take India ahead," said Swami Sarvalokananda.
Ramakrishna Mission Vidyalaya organised the programme that was streamed on the school's YouTube channel on Saturday evening.
On Netaji's birthday, one should not stop by only garlanding him and expressing respect for some time. "That is not how it should be... Given our country's situation, it has been noticed that patriotism has sunk to the bottom... We have forgotten to love our country… and whatever unpleasant is happening is primarily because we have forgotten to respect our motherland," Swami Sarvalokananda said.
He said that Netaji had got his values of patriotism from Swami Vivekananda.
Swami Sarvalokananda later told Metro that "there is a difference in the brand of politics that Netaji practised and that of today's".
"During Netaji's time the country came before self," he said.
The one-and-half-hour programme included songs, recitation, speeches and episodes from Netaji's life by students of Ramakrishna Mission Vidyalaya.
Alapan Bandyopadhyay, Bengal's chief secretary, and Jayanta Ghoshal, the state government's information and development officer, were the keynote speakers.
"To celebrate this day despite it being an online programme we wanted to engage students and not just today, we will have celebrations round the year. The students need to imbibe the values that Netaji stood for," said Brahmachari Turiyachaitanya, the headmaster of Ramakrishna Mission Vidyalaya.
Green run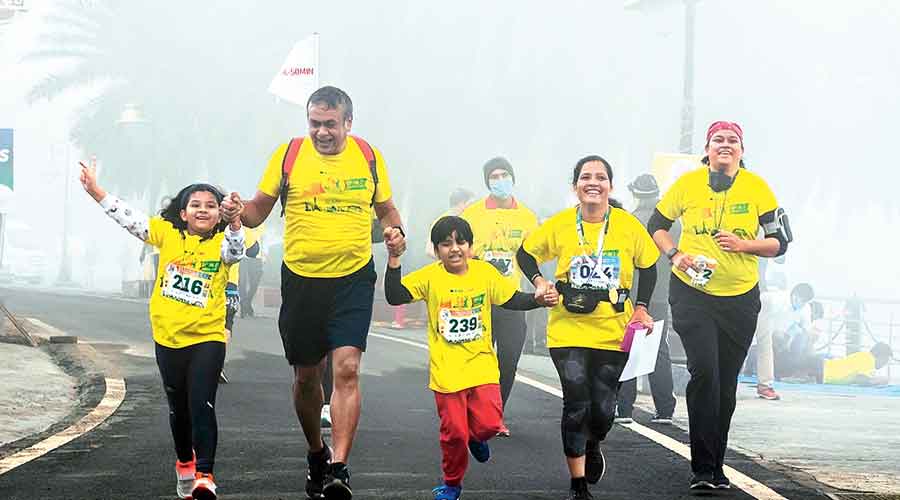 Around 500 men, women and children donned their running shoes and hit the streets of New Town on a wintry Saturday morning. The Newtown Green Run 2021 was organised by Hidco and Sports Development Foundation in association with West Bengal Athletic Association to mark Netaji Subhas Chandra Bose's 125th birth anniversary. The run was flagged off at Eco Park by Debasis Sen, the chairman and managing director of Hidco, table tennis player Subhajit Saha and Olympian and shooting coach Joydeep Karmakar. Participants ran down the ring road behind Eco Park, parallel to the 112-acre water body.