Private hospitals increase Covid beds but inadequate as cases surge
Officials at many healthcare centres said they would be able to further boost their unit count only after some non-Covid patients are discharged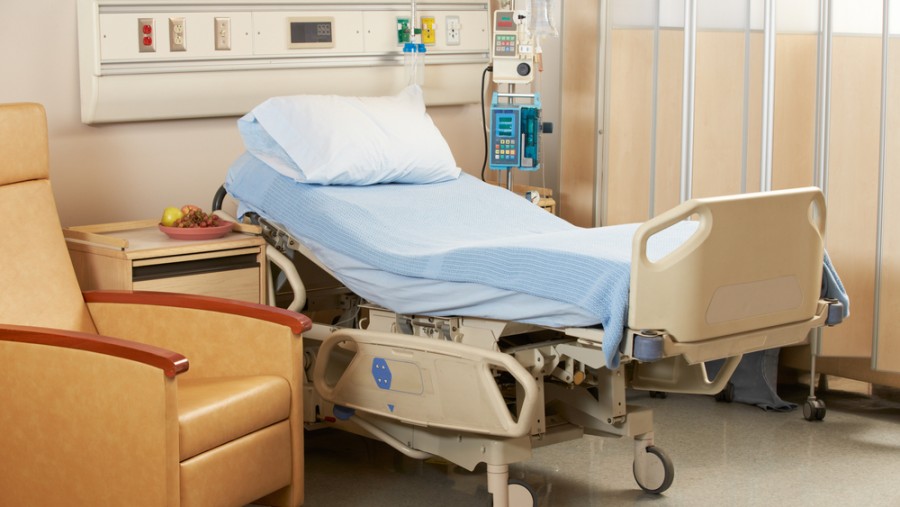 ---
|
Calcutta
|
Published 04.05.21, 03:03 AM
---
Private hospitals in the city have increased their Covid beds but the long list of patients waiting to get admitted still continues.
The increase in the number of Covid beds is proving to be inadequate and many patients with oxygen saturation levels below 90 are struggling to find beds, officials across hospitals said.
Belle Vue Clinic had a waiting list of 46 patients on Monday evening; Fortis Hospital, Anandapur, is generally having a waiting list of about 30 patients; Peerless Hospital had a waiting list of 70 on Monday; while AMRI Hospitals has a waiting list of about 15 patients at each of its three units in Dhakuria, Mukundapur and Salt Lake.
Officials at many hospitals said they would be able to further increase their Covid bed count only after some non-Covid patients are discharged.
"We have 234 Covid beds, including 46 critical care beds. But all are occupied. We have a waiting list of 46 patients as of Monday evening," said Pradip Tondon, the chief executive officer of Belle Vue Clinic.
"When a patient's family calls, we are taking down their contact details and trying to assess the seriousness of the patient. Whenever we have a bed vacant, we are calling them back to inform them about the vacancy."
AMRI Hospitals has 408 Covid beds, 160 of which are critical care beds. All beds were occupied on Monday, said an official.
All 253 Covid beds at the RN Tagore International Institute of Cardiac Sciences, 130 beds at Fortis Hospital Anandapur, 179 beds at Ruby General Hospital and 165 beds at Peerless Hospital were occupied on Monday.
Sudipta Mitra, the chief executive officer of Peerless Hospital, said they would further add to their Covid beds but were waiting for non-Covid patients to be discharged.
"Once all patients in a ward are discharged, we would convert it into a Covid ward. We have to wait till all non-Covid patients in a ward are discharged," Mitra said.
The scarcity of beds is delaying admission of many patients with very low oxygen saturation levels.
A 67-year-old resident from Calcutta's northern fringes with an oxygen saturation level below 90 had been trying to get a bed at a private hospital since Sunday evening. After attempts at several hospitals, the patient was waiting to get admitted at a private hospital on Monday evening.
Several hospitals are shifting Covid patients who are doing well to satellite facilities to free hospital beds for more serious patients.
"A Covid patient who has recuperated is being sent to the satellite facility to stay under observation before being discharged. This is allowing us to admit a more critical patient in our hospital," said R. Venkatesh, the regional head of Narayana Health, which runs the RN Tagore hospital.
The group, he said, has set up about 200 Covid beds at its units in Howrah and Barasat.
The West Bengal Clinical Establishment Regulatory Commission has issued an advisory asking all private hospitals to reserve at least 60 per cent of their beds for Covid patients. Several hospitals have already set aside 60 per cent or even more beds for such patients but that has not been able to ease the crisis.
Subhasish Datta, the head of operations at Ruby General Hospital, said he felt that the demand was about 2.5 times more than the beds available.
"From the number of calls we are getting from Covid patients who want to get admitted, it seems the demand is about 2.5 times the number of beds we have. We are trying to arrange for consultation over the phone till a patient gets a bed," Datta said.
He said the hospital was also asking Covid patients who were not being able to do CT scans elsewhere to get the scan done at Ruby.