Calcutta: Hospital relief for pregnant women
Pre-registered patients cannot be denied admission if they test Covid-positive: Regulatory panel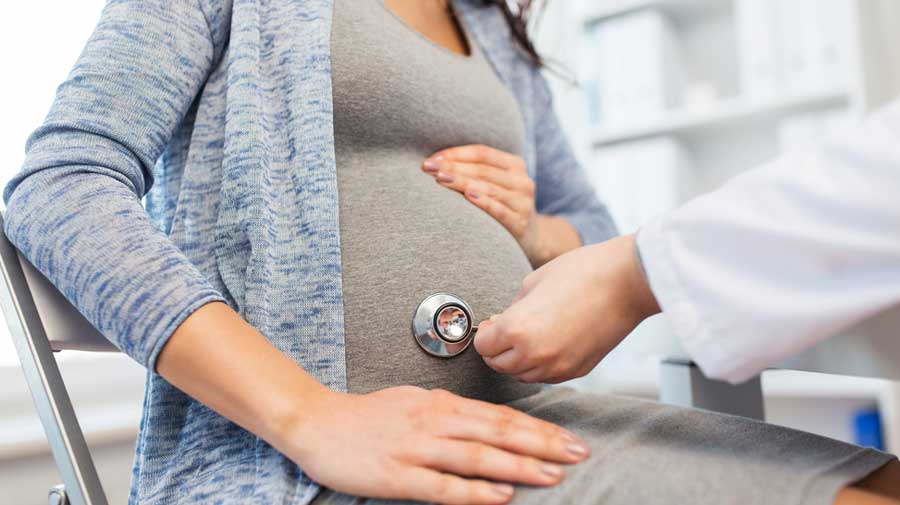 ---
|
Calcutta
|
Published 28.07.20, 12:51 AM
---
Private hospitals cannot refuse to admit pre-registered pregnant women for delivery if they test positive for Covid-19, the regulatory commission for private healthcare units in Bengal has said in an advisory issued on Monday.
The West Bengal Clinical Establishment Regulatory Commission said it had noticed that pregnant women were being denied admission by private hospitals where they had registered themselves during the gestation period.
During the ongoing pandemic, many families have alleged that private hospitals were refusing to admit Covid-positive pregnant women even if they had registered themselves with the healthcare units.
Some hospitals said they are not equipped to handle childbirth for Covid-positive women, while others claimed they lacked dedicated nurseries to look after the newborns, who could also be Covid positive.
"... the clinical establishment being uni-speciality hospital dealing with maternity cases like caesarean/normal delivery, would henceforth notify their patients coming up on a first visit soon after they would conceive, a caution and/or information in a printed form documented by obtaining signature of the patient and/or the patient party to the effect, the clinical establishment would refuse admission in case the patient would turn Covid positive, even if asymptomatic. Such clinical establishment must obtain a prior certificate agreeing unanimously by the gynaecologists enrolled with them (that) their infrastructure would not support any treatment to the patient when she is Covid positive," the advisory signed by Arshad Hasan Warsi, the secretary of the commission, says.
"However, in case the patient is already pre-registered, such clinical establishment would not be entitled to refuse admission merely on the ground that the patient is Covid positive."
If a hospital's infrastructure cannot support such treatment, the authorities "must arrange for her admission in a proper set-up elsewhere giving at least three choices," the advisory stated.
In case a patient does not agree to any one of the choices, the hospital will have to take "adequate measure for her shifting" to another facility. The patient will have to bear the cost of such transpor-tation.
Hospitals will be entitled to bill any additional amount for Covid treatment of a pregnant woman.
"The clinical establishment already treating Covid positive in their establishment must not refuse any patient including pregnant mothers on the plea of lack of infrastructure," the advisory stated.
The commission has also requested private hospitals to share the advisory with the gynaecologists enrolled with the respective facilities. There have been allegations that many gynaecologists with whom pregnant women had pre-registered themselves have stopped seeing patients since Covid struck.
Four pregnant women were admitted to AMRI Hospitals in Mukundapur over the past three weeks after being refused by several hospitals across Calcutta.
An official of a mother-and-child-care hospital in Calcutta said such superspeciality hospitals could not treat a Covid-positive pregnant woman because of lack of infrastructure.
"A Covid positive patient requires special monitoring which we don't have," said an official of the hospital.
"A pregnant woman cannot be refused admission at any cost. When our hospital was closed for admission because of sanitisation, from May 5 to 17, we were only admitting pregnant mothers and those who needed dialysis," said Sudipta Mitra, the chief executive of Peerless Hospital.