Pokhriyal's IoE claim draws protest from JU
Officials wonder what good such a label was if it did not fetch any money for the development of the institute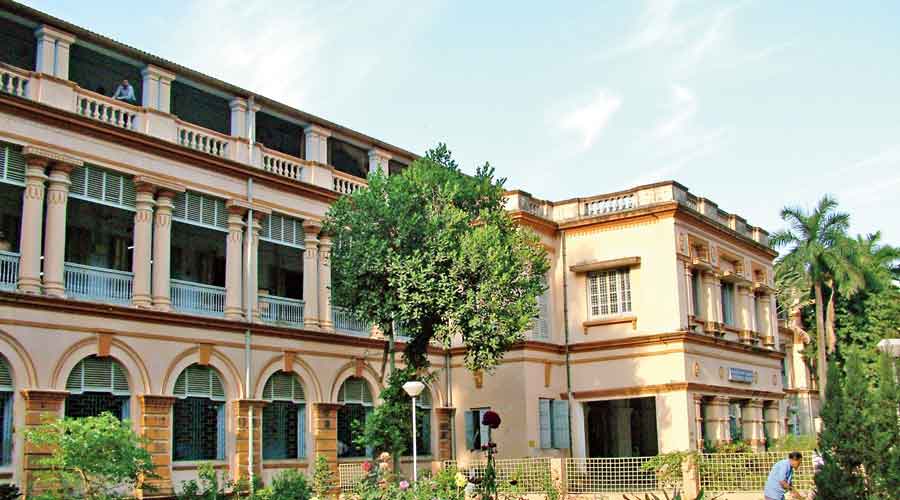 ---
|
Jadavpur
|
Published 24.02.21, 01:50 AM
---
Union education minister Ramesh Nishank Pokhriyal said at the IIT Kharagpur convocation on Tuesday that Jadavpur University was among the institutes of eminence (IoE) in India.
An official of JU, which is among the 10 institutes shortlisted for the tag, wondered what good such a label was if it did not fetch any money for the development of the institute.
Pokhriyal, who attended the convocation virtually, referred to JU in his address while lauding institutions of higher learning in Bengal. In his speech, the minister named several institutes in Bengal, including IIT Kharagpur, NIT Durgapur and IIEST Shibpur, saying all these were doing significant work. "On the other hand, Jadavpur University has also got the status of IoE," said Pokhriyal.
JU was seventh on a shortlist of 10 "public institutions" drawn up by an empowered expert committee of the UGC in July 2018 for the tag of eminence. The tag would have resulted in a grant of Rs 1,000 crore over five years.
JU had then missed out on the funds as the UGC had selected three institutes — IISc Bangalore, IIT Bombay and IIT Delhi — from the list.
JU again missed out next year as IIT Madras, Banaras Hindu University, IIT Kharagpur, Delhi University and Hyderabad University were chosen for the tag.
Bengal's education minister Partha Chatterjee had objected to the sudden slapping of a condition that the state government would have to provide more than a matching grant to make JU eligible for the institute of eminence tag.
"Nothing has happened since this stand-off has not been resolved. Had we been awarded the status, JU would have received the money? What good is the status if it does not fetch money," said a JU official.
JU vice-chancellor Suranjan Das had said in September 2019 that the university was not aware of any such clause (about the state government having to provide a part of the funds).
"We were enlisted among the institutes for the status. We have proved our academic worth. But it is a matter of deep regret that we did not receive the money despite repeated attempts and submission of revised budget. Therefore we are at a loss to understand what is exactly our status," Das told Metro on Tuesday.
A JU official wondered how could the Union education minister claim that the university had received the status when his ministry had in August 2019 come up with the condition that the state government would have to provide more than a matching grant to enable the state university to earn the honour.