Regulatory panel to meet hospitals on advisory on capping test rates
The Association of Hospitals of Eastern India had earlier written to the commission stating their objections to the advisory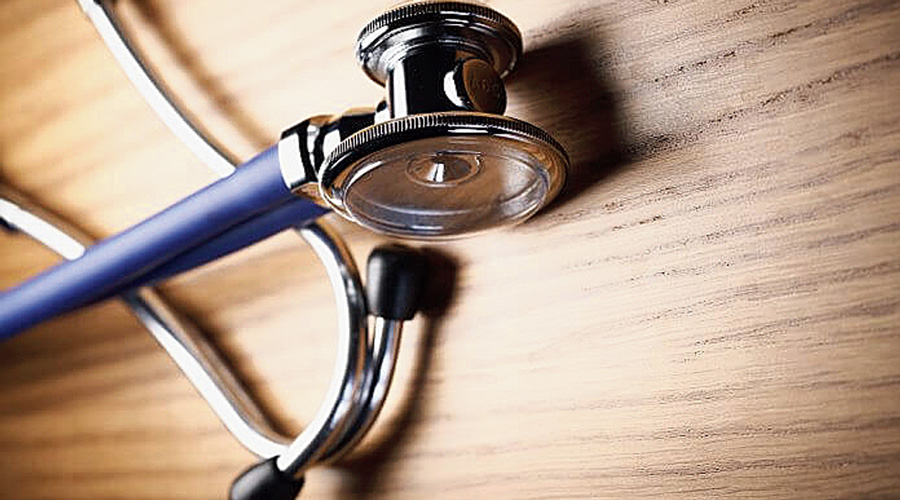 ---
Calcutta
|
Published 05.08.21, 01:47 AM
|
---
The West Bengal Clinical Establishment Regulatory Commission will meet private hospitals on Thursday to discuss its advisory issued in July on capping the rates of some pathological and radiological tests.
The Association of Hospitals of Eastern India (AHEI) had earlier written to the commission stating their objections to the advisory.
"We will meet the private hospitals on Thursday regarding the advisory…. The hospitals had some objections," retired judge Ashim Banerjee, the commission's chairperson, said on Wednesday.
The commission had on July 3 fixed a limit on the rates that private hospitals could charge for a number of pathological and radiological tests. 
The advisory has capped the chest X-ray PA rate at Rs 400 and the HRCT (128 slice CT scan) rate at Rs 5,200.
Among pathological tests, the Procalcitonin test rate has been capped at Rs 4,000 and the IL-6 test rate at Rs 3,500. Days after issuing the advisory, the commission clarified that the cappings would not apply to patients with medical insurance.
In its letter to the commission, the AHEI wanted to know the mechanism or the basis behind fixing the rates. An official of a private hospital, who is a member of the association, said the commission had to understand that private hospitals had to be sustainable.
"One private hospital may have equipment worth Rs 10 lakh to conduct certain tests, while another may have equipment worth Rs 40 lakh to conduct the same tests. How can both charge the same rates? At the end of the day, each private hospital has to be sustainable," said the official.
Discount order
The commission on Wednesday asked Medica Superspecialty Hospital to offer a discount of Rs 82,660 to a patient's family in accordance with the advisory on test rates.
The family of the patient, a 70-year-old woman who was admitted with Covid, was supposed to pay Rs 5.71 lakh post-discount.
"Medica agreed to offer a further discount of Rs 71,000 when the patient's son said he had lost both his parents during the pandemic and his business was not running well," said Banerjee.