No Bidhannagar Mela this season
One of the most popular fairs in Salt Lake, will not be held this winter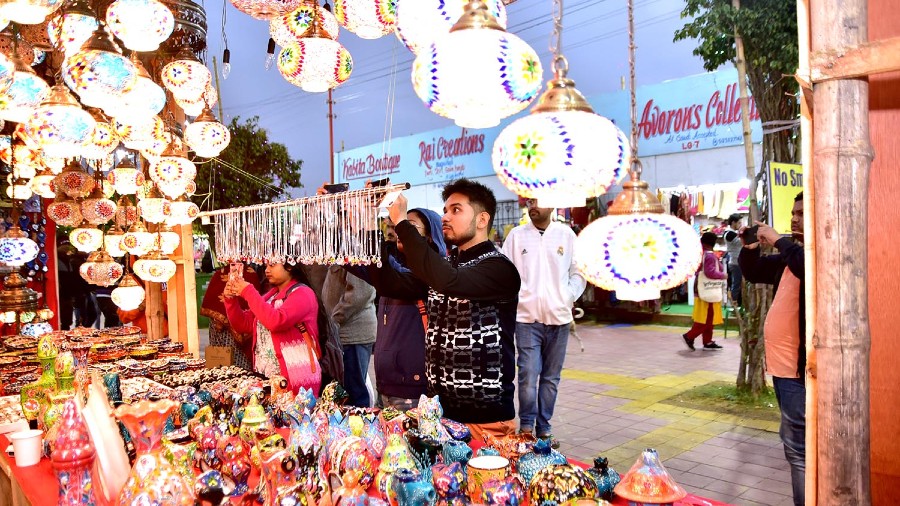 Bidhannagar Mela (Utsav) will not be held this winter
File Picture
---
Salt Lake
|
Published 01.01.21, 02:05 AM
|
---
One of the most popular fairs in Salt Lake, the Bidhannagar Mela (Utsav) will not be held this winter.
The fair is organised every year at Central Park but an official of the Bidhannagar Municipal Corporation, that organises the fair, said they had postponed it indefinitely due to the Covid-19 situation. The decision was taken at a meeting on Tuesday.
Krishna Chakraborty, the head of the fair-organising committee, said they took the decision to safeguard the health of the visitors who come from Salt Lake as well as places afar. "Covid-19 is still around and the vaccines too have not been administered. We don't want to take any risk," said Chakraborty. Whether the stall-owners would get adequate response was another consideration.
The corporation had originally booked the Central Park fairgrounds from January 7 to February 8 but has cancelled the booking.
Rajesh Chirimar, who was the secretary of the fair organising committee this year, said they had taken several factors into consideration before deciding to pull out.
According to Chirimar, enquiries for setting up stalls had come from as far as Kashmir and Bangladesh but given the fact that the fair would attract many senior citizens, it was a gathering best avoided.
"A fair is where people let their hair down and have fun. This year it would have been risky and we did not want Bidhannagar Mela (Utsav) to turn out to be a super spreader," said Chirimar.
On the other hand, he said they were also apprehensive about the possibility of low footfall, due to which the stall owners would have suffered.
"It has been a difficult year and we did not want to risk stall owners facing further losses," said Chirimar.
The fair used to attract stalls from several countries like Turkey, Bangladesh, Nigeria and Pakistan.
Another official said that since most fairs were recording low footfall anyway, it would be better to give the fair a miss this year.