NIT issues hostel exit advisory
Outgoing final-year undergraduate students will have to vacate their accommodations between July 27 and August 2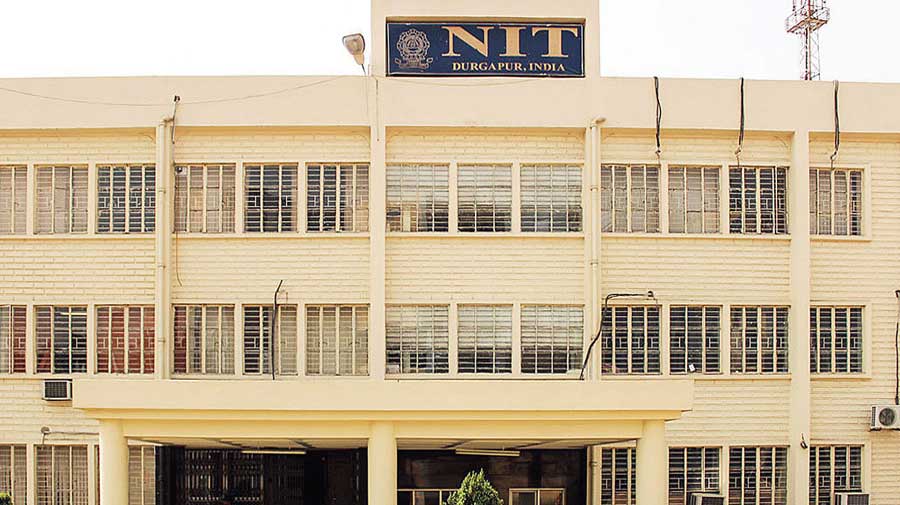 ---
|
Durgapur
|
Published 23.07.20, 04:20 AM
---
The National Institute of Technology (NIT) Durgapur has issued an exit advisory for graduating students who had left their belongings on the campus in March to come and collect them.
The institute has issued a hostel-wise exit plan for students who live in Bengal.
Only the graduating BTech and MTech students whose results were published earlier this month have been covered under the exit plan, the institute's director, Anupam Basu, said.
According to the notice, on arrival, each student has to undergo thermal screening for body temperature and sanitise their hands and have their luggage disinfected. "If required, they may undergo a health check-up by members of the institute's medical unit," an official said.
Outgoing final-year undergraduate students will have to vacate the hostels (4, 5 and 13) between July 27 and August 2. Outgoing final-year postgraduate students will have to vacate the hostels (9 and 10) between August 3 and 10.
The schedule has been uploaded on the institute's website.
An institute official said students had been advised to travel by a private/hired car and leave the campus the day they arrive. "We don't want them to travel by buses although inter-district bus services are now available."
A notice issued by the dean of students' welfare says: "Car /auto/toto will be restricted in the institute gate." Students will have to walk to their hostels and collect their belongings and leave.
Asked about the exit schedule of student who live outside Bengal, director Basu said: "That will be decided later depending on the easing of travel restrictions."
At the Durgapur institute, half of the seats are reserved for those domiciled in Bengal.
Students have been advised against coming in close contact with students living in various hostels at present.
"Some of the research scholars are staying on the campus," a teacher said.
Students should compulsory cover their faces with masks and follow distancing rules, the institute has said.
Apart from collecting their belongings from the hostels, students have been asked to return books (dues) to the central library and collect the grade sheet/provisional certificate.
They will not be allowed to visit other places on the campus except their hostels, an official said. "Other formalities like mess dues will be carried out by the hostel authority."