NGT's eastern zonal bench passes several directives on bio-toilets
We will be submitting our report as directed: Senior PCB official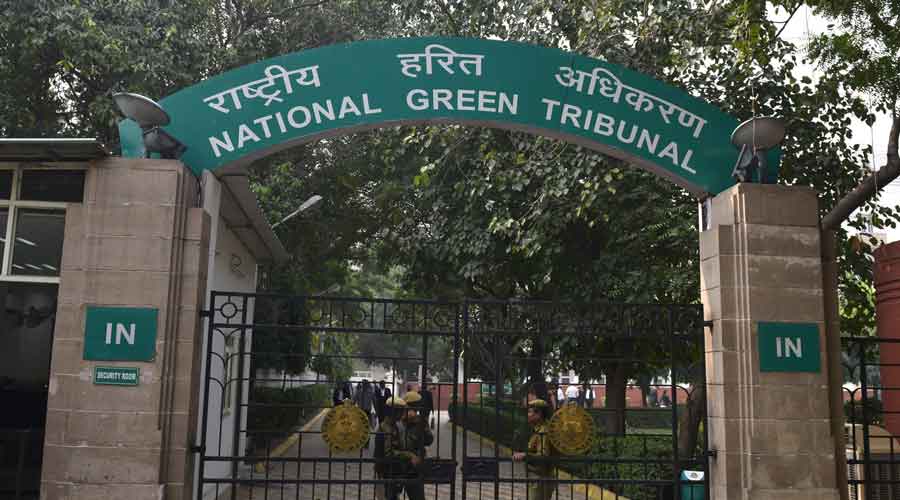 During an earlier hearing, the state water investigation agency had informed the NGT that it had fined Howrah station for illegally withdrawing underground water.
File photo
---
Calcutta
|
Published 04.08.21, 03:27 AM
|
---
The eastern zone bench of national green tribunal (NGT) has passed several directives on Howrah and Sealdah stations regarding maintenance of environmental norms and bio toilets on long-distance trains.
It has asked the West Bengal Pollution Control Board to monitor their compliance.
The bench, upon hearing Howrah station's submission that they were in process of finalising the effluent treatment plant (ETP) in Tikiapara for last three years; observed that "this means that the said ETP is not fully operational" and asked railways "to submit its time schedule and plan of action" regarding its completion.
During an earlier hearing, the state water investigation agency (SWID) informed the NGT that it had fined Howrah station for illegally withdrawing under-ground water without permission.
On Monday, the bench also directed Sealdah station authorities to inform by next hearing — September 9 — when they would be completing the ETP in Sealdah station.
Effluent treatment plants are extremely important to treat the water coming out of the stations or else the water will severely pollute the rivers or water channels nearby.
The directives were passed by the bench comprising Justice B. Amit Sthalekar and expert member Saibal Dasgupta on Monday in response to a report filed by environmentalist Subhas Datta that stations have failed to comply with several environmental norms; and the counter responses of the railway authorities.
The bench asked the state PCB to monitor the compliance of stations with regards to setting up of the ETPs and also asked it to check randomly whether all long-distance trains have been fitted with bio-toilets or not as decided by the railway ministry.
"I pointed out to the bench that the actual number of coaches being used in Howrah station is much more than 1,634, the number that railways quoted as coaches with bio-toilet set up, and hence clearly railway is not complying with the mandate of fitting bio-toilets with all long distant train coaches," said Datta.
The bench also asked the PCB to monitor whether the cleaning of train tracks as well as yards linked to both stations as well as the waste, particularly plastic waste management system are being complied or not.
Datta alleged that the tracks and yards remain scattered with waste, which has been denied by railway authorities.
"We will be submitting our report as directed," said a senior PCB official to The Telegraph.
"This is not the first time that Howrah station has been indicted for violating environmental norms. In 1994, the Supreme Court rapped Howrah station for discharging polluted effluent into the Ganges; and forced it to build effluent treatment plant; first of its kind decision in the country, " said Biswajit Mukherjee, the former chief law officer of the state pollution control board.