New Town tutorials for online services
This is also being done so that people can apply for and avail of the services from the safety of their homes given the current pandemic situation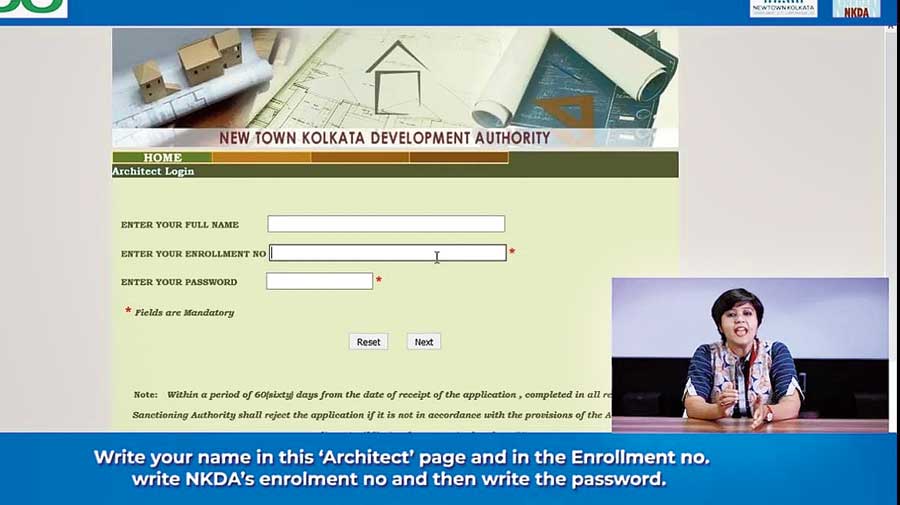 ---
|
New Town
|
Published 01.11.20, 01:19 AM
---
The New Town authorities are preparing tutorial videos on how to apply for building plans, file property tax, trade licence applications, birth and death certificates online, among other services.
The videos will be uploaded on the New Town Kolkata Development Authority (NKDA) website so that residents can apply themselves without seeking the assistance of agents and middlemen, who offer to file on behalf of them for a hefty charge.
This is also being done so that people can apply for and avail of the services from the safety of their homes given the pandemic situation, a New Town Kolkata Development Authority (NKDA) official said.
The decision to have dedicated "How to" tutorial videos was taken after some residents requested NKDA officials to find a solution since they found the online filing process "a bit confusing".
A sizable population of senior citizens, who live in New Town, also requested the officials to help them as most said that they had found handling the Internet difficult, let alone file important documents.
Debashis Sen, the NKDA chairman, said that they would have individual videos for the services that could be applied online.
According to Sen, the videos are being shot by using the screenshots of each step while a narrator guides on how to do it in the background.
"We are trying to make the videos as simple as possible. We have already shot four tutorial videos and more are being processed. These videos will guide the residents step by step till the final application is uploaded on our website. We are making the videos in Bengali that will have subtitles in English so that everyone can understand," said Sen.
Several residents said it was high time that they had tutorial videos guiding them to file taxes or building plan approvals online.
According to a resident of Action Area II, he had tried to do a self-assessment for the property tax of his flat but could not do so as he was left confused.
Palash Bhattacharya, a retired school teacher who lives in Salt Lake, said that he had to pay a hefty sum to an agent who offered to apply for his building plan online.
"We want to build a house in New Town. I had tried but I am not very comfortable working on the Internet. Finally, I got hold of an agent who charged a fair amount to submit the application online," said Bhattacharya.