New Town plans plantation drive
The NKDA's target is to plant 10,000 trees by the end of the year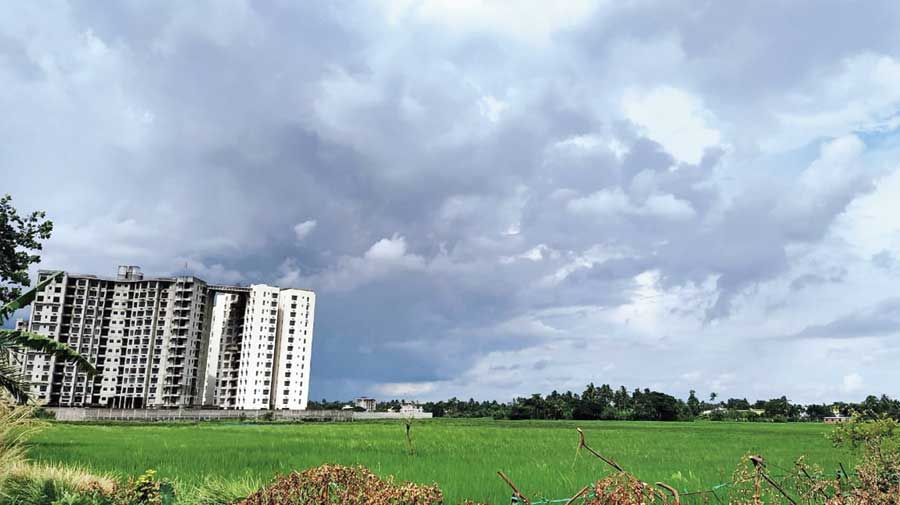 ---
New Town
|
Published 15.03.21, 01:40 AM
|
---
The New Town authorities will start a tree plantation drive on empty plots in all three action areas to prevent people from dumping garbage on the plots as well as to keep weeds in check, an official of the New Town Kolkata Development Authority (NKDA) said.
The drive will start on March 21 and at least a couple of plots where the trees will be planted have been identified, the official said.
The NKDA's target is to plant 10,000 trees by the end of the year, said Debashis Sen, the chairman of the agency.
Most of the empty plots, an official of the agency said, are in places that are lit up by solar lights and have paved pathways as well as bamboo fencings but many have turned unkempt with the rampant growth of weeds.
"Besides, many residents are dumping garbage on the plots, which have turned into mosquito breeding grounds," the official said.
Another NKDA official said they had planned to plant trees such as neem, guava and coconut, which are strong and do not need to be looked after well.
NKDA chairman Sen said they were planning to approach NGOs and corporate bodies to adopt the trees to be planted and look after them.
"We want to plant these trees as we want the empty plots to become tree banks. If the plot gets allotted, then the trees will be shifted and not cut down," said Sen.
The trees that will be planted will be at least three years old and of varieties that can withstand storms.
More than 4,600 trees were uprooted or damaged by Cyclone Amphan in May in the township.
New Town has palm, coconut, cherry blossom, pine and casuarina trees — all with supple trunks and branches — planted along its dividers. Hidco plans to plant more of these varieties among others.
Residents of New Town will be able to adopt trees and nurture them with help from Hidco and the forest department as part of a drive to replant trees by the township's authorities.
The spots chosen for this are near housing complexes.
The decision was taken after Hidco conducted a survey among residents to find out what they wanted to do as a community-driven activity with distancing norms.