New Town pavements will have plastic
Such blocks soak up less water when it rains compared with conventional blocks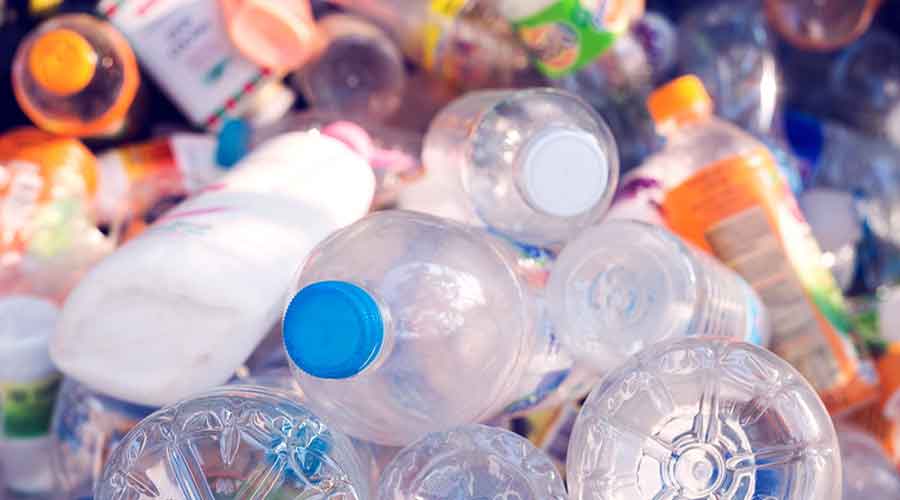 ---
|
New Town
|
Published 08.01.21, 03:26 AM
---
Broken plastic toys, used plastic buckets and plastic bags, among other things, will go into the making of paver blocks that will be used to construct walkways in New Town.
The New Town authorities have decided to start using plastic waste collected from homes, offices and commercial establishments to make paver blocks in a bid to recycle plastic, which is otherwise extremely difficult to dispose of.
An official of the New Town Kolkata Development Authority (NKDA), which looks after civic amenities of the township, said they had given the go-ahead for a trial run, as part of which plastic items will be collected from the Patharghata landfill site, where the township's waste is dumped every day.
The collected plastic pieces will be mixed with sand and stone chip dust. Plastic will comprise around 70 per cent of the mix, the official said. "Molten plastic will be added to the fine mix to make high-strength paver blocks," the official said.
According to the official, using plastic in paver blocks has another advantage - such blocks soak up less water when it rains compared with conventional blocks. As they absorb less water, they can last longer than the ones that don't have plastic in their mix.
NKDA chairman Debashis Sen said they wanted to launch the project in a bid to upcycle plastic, which is considered to be one of the most challenging materials in solid waste management because they are extremely hard to disintegrate.
"We will conduct strength testing of the blocks followed by a trial run," said Sen.
Once the blocks clear the strength test, another NKDA official said, they will be used to construct pavements as well as lay walkways in the parks of New Town.
Metro had in November reported that the asphalt to be used in repair or construction of New Town roads would be mixed with plastic waste in an attempt to reduce the volume of such waste.