New Town fires take a toll on winged residents and guests
Birds die in burning nests, survivors robbed of food sources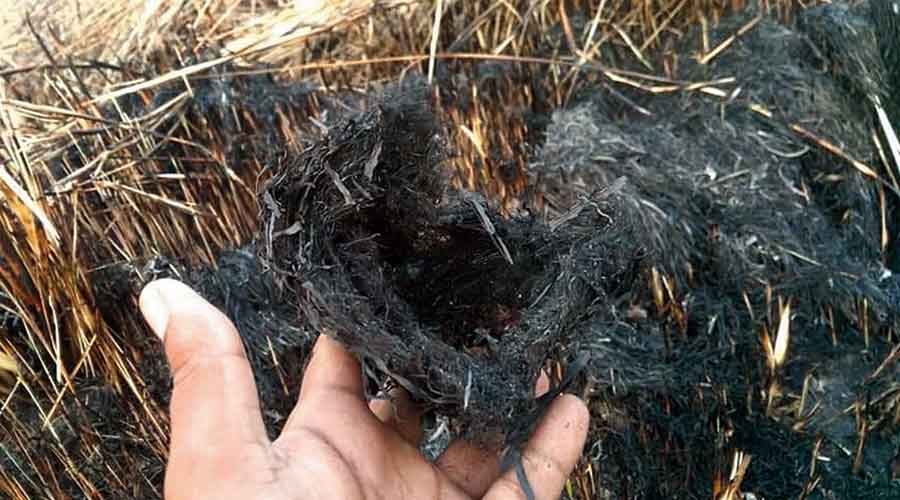 ---
|
New Town
|
Published 07.12.20, 03:35 AM
---
The frequent fires on grasslands of New Town mean health hazards for residents. For many winged residents of the grasslands, they mean loss of life, home and food.
Dried grass and shrubs are being regularly set on fire on empty plots in New Town and over a dozen fires have been reported in the past few weeks.
The grasslands and marshlands in the township and the adjoining Rajarhat are home to a wide variety of birds and an annual winter destination for many migratory birds.
Many nests have been burnt because of the frequent fires in grasslands, said birders who frequent the areas. The number of insects and rodents that live in the grasslands, a steady source of food for the birds, has also depleted.
Several nests with chicks were burnt on a patch of grassland, popularly known as the Red Munia field, behind the Mother's Wax Museum, opposite Eco Park, on Friday. The day before, there was a huge fire on a grassland near the Owl More, where a lot of birds nest.
"There was dense smoke all around and a large patch of grassland was gutted. The nests could not be differentiated from the ashes," said Arka Sarkar, a birder who has been to the grasslands several times.
According to birdwatchers, the grasslands are home to many birds because they provide a steady food supply. The birds include seed eaters like various species of munias and weavers. They are also home to insectivorous birds like Pipit, Lark, Eurasian Wryneck, Siberian Rubythroat and birds of prey which feed on rodents such as Black Shouldered Kite, Indian Spotted Eagle, Common Kestrel and Pied Harrier, among others.
Birders fear that the inexorable loss of habitat because of fires would turn away birds for a long time.
Souvik Roychoudhury, another New Town-based birdwatcher, recorded two men pouring fuel into a burning fire in a grassland opposite an eatery, near the Shrachi junction. "Adult birds can fly to safety but the young ones cannot escape," said Roychoudhury. He has shared the video on Facebook.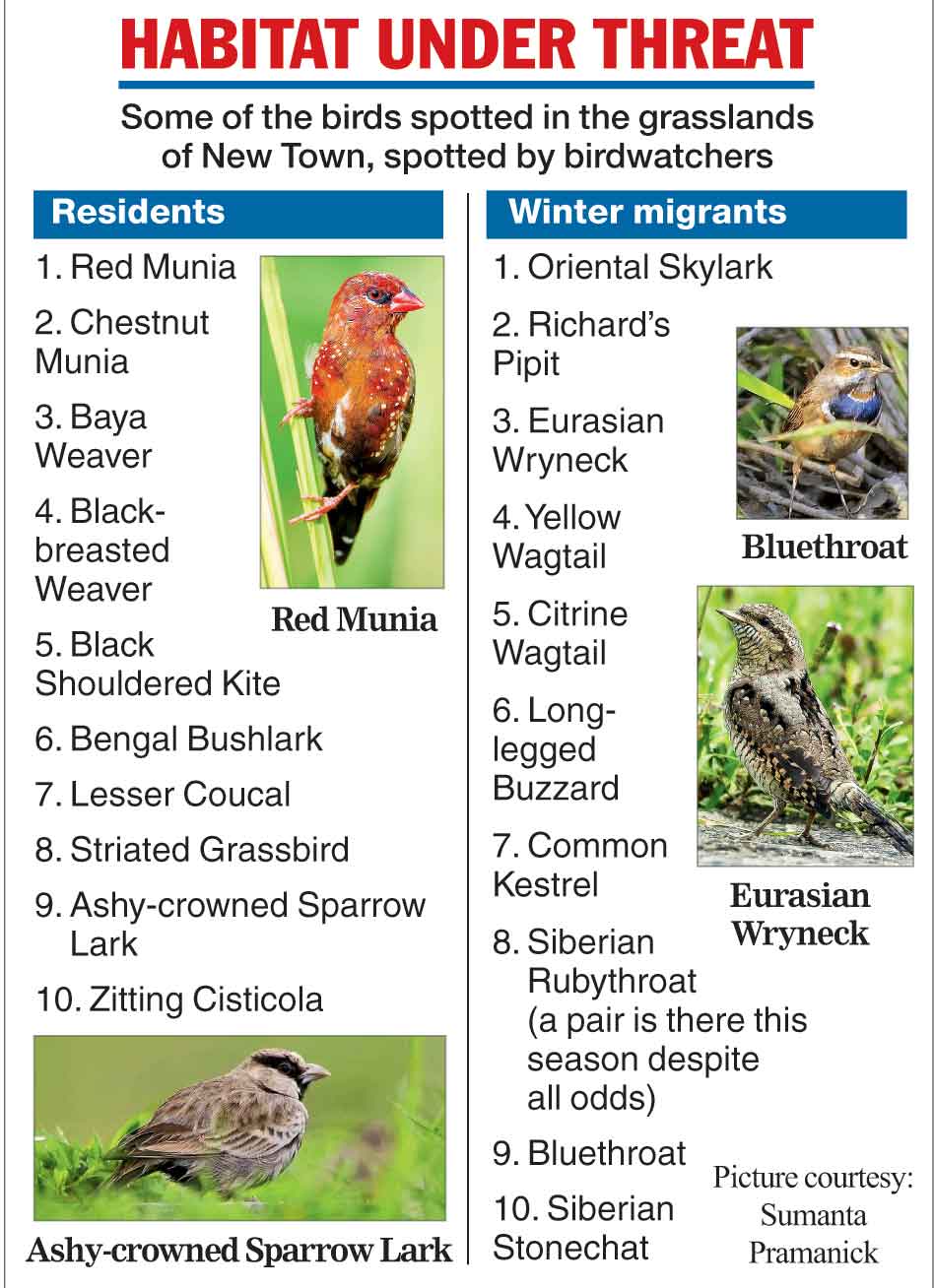 Subhankar Patra, who runs a Facebook birdwatching group called SundayWatch, said that although it was fascinating that birds were still coming in numbers to New Town, whose skyline adds several highrises every year, the fires are dangerous for the birds.
"All the birds that come here are losing their habitat, which provides them with shelter and a source of food. After a grassland is burnt, it eventually regrows, but it takes time to have the same diversity as it did before," said Patra.
According to him, the fires like in other places of the state are set by people who want to drive away snakes and reduce vegetation so that they and their livestock can move around freely.
Although New Town has almost no farmlands, cattle herders often head to the grasslands to let their cows and buffaloes feed.
Metro reported on Saturday that the New Town authorities had formed a cell that would use drones to conduct aerial surveillance over grasslands and empty plots in a bid to stop people from lighting fires.