An urban recreational park, built over 3.44 acres in Action Area IIB of New Town, was inaugurated on Wednesday. The park, near Tank 14, is named Neem Banani after the scores of neem trees planted here.
"Years ago, the chief minister had planted neem saplings in Jhargram and announced the start of a Neem plantation movement across the state. Around 2016, we planted 4,000 neem saplings in Eco Park. The next year, we planted neem trees at a corner of this plot which was then overrun with weeds and parthenium. The name Neem Banani was given then. Later, we got the project sanctioned under the New Town Kolkata Green Smart City Corporation and started work on the park," said chairman Debashis Sen.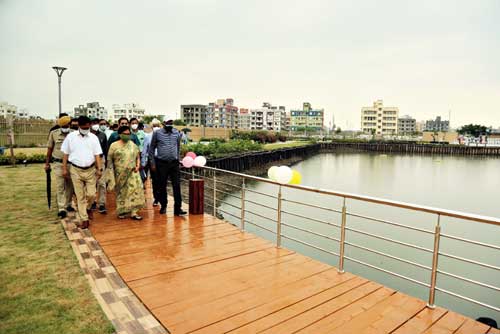 Minister Chandrima Bhattacharya walks up the timber deck flanked by NKDA chairman Debashis Sen and CEO Animesh Bhattacharya Sourced by the correspondent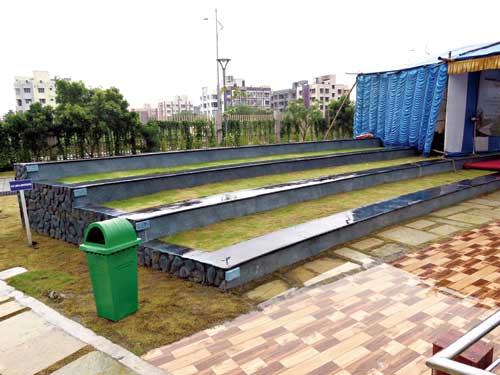 A play lawn cum amphitheatre to enjoy the view as well as hold performances A patch of low lying land has been named Rain Garden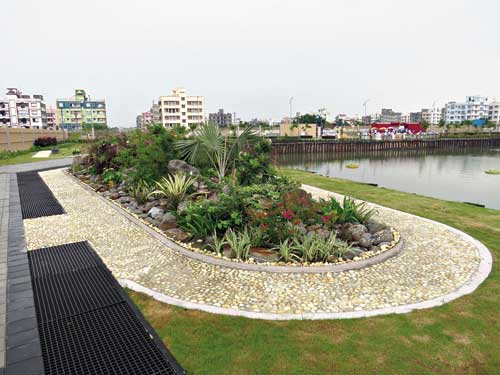 A rock garden surrounded by a pebbled pathway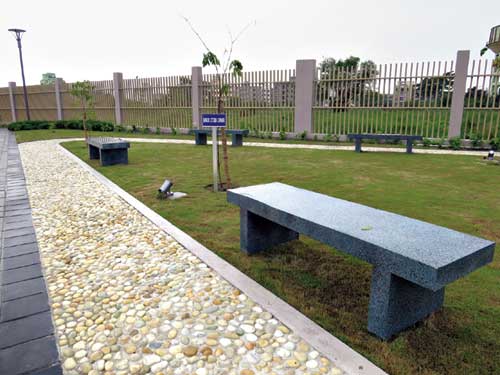 Benches for visitors to rest on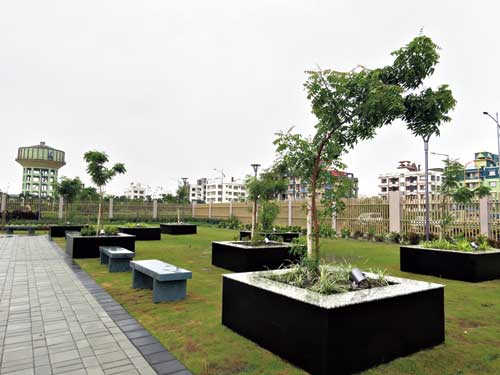 Neem trees planted in the park in recent months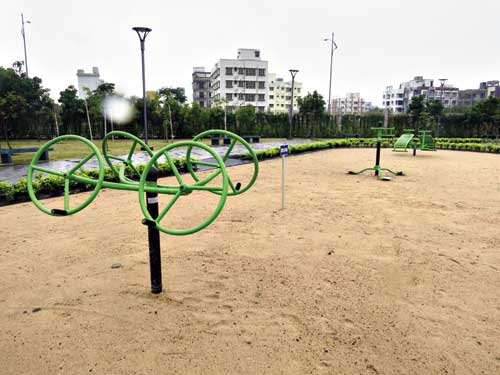 Fitness equipment on a sand pit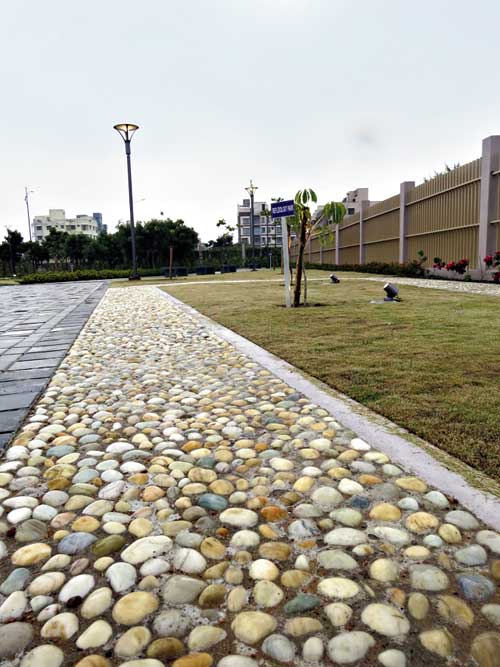 Barefooted walk on the pebbled pathways offers reflexology benefits
More neem trees have recently been planted, taking the current total to 113 in the park.
"Local residents can avail of the facilities at the picturesque park as well as enjoy the benefits of being in proximity of neem trees," said urban development and municipal affairs minister Chandrima Bhattacharya.
Vaccinated visitors can enter the park from 6am to 9am and avail of a 4m wide jogging track and reflexology tracks while children can play in a sand park where gym equipment have also been fitted.
Covid ambulance
An air-conditioned ambulance was flagged off by the minister for carrying Covid-positive patients. "It can be availed free of cost by contacting the police or the NKDA helpline," said Sen.
Pictures by Sudeshna Banerjee