Mystery of the missing toucans at Alipore zoo
Iron mesh cut open to take away rescued exotic birds: Official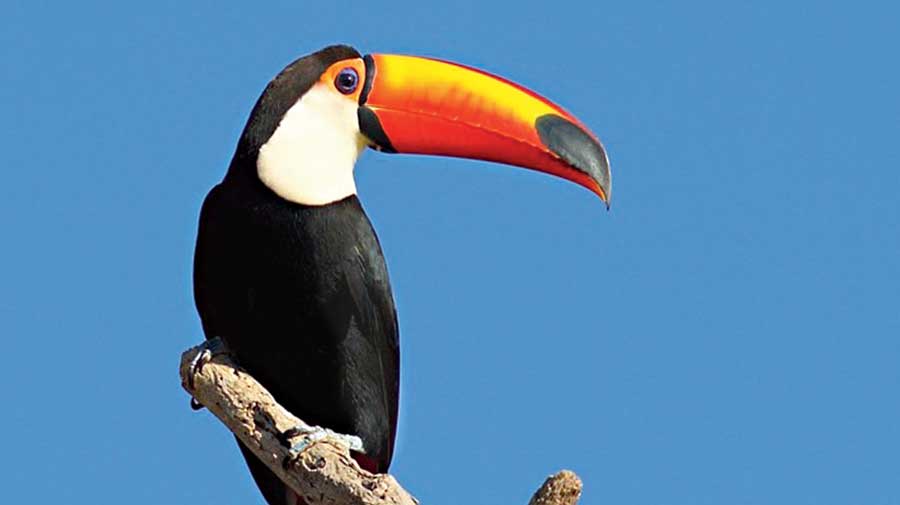 ---
Calcutta
|
Published 26.02.21, 03:07 AM
|
---
Three exotic birds known for their oversized and colourful bills and worth "at least a few lakhs of rupees" have allegedly been stolen from Alipore zoo, their home for the past few months since being rescued from smugglers near the Bangladesh border.
The iron mesh of a bird enclosure at the northeastern corner of the zoo, near the 15ft-high boundary wall on Orphangunge Road, was cut open to steal three toucans, a zoo official said on Thursday. An "improvised net" and a makeshift ladder were found at the spot, police said.
A case was lodged with Watgunge police station after the alleged theft was detected by keepers who visited the enclosure on Thursday morning.
The "steal" comprised two toco toucans and one keel-billed toucans, said a zoo official.
"While the bill of a toco toucan is orange, that of a keel-billed toucan is rainbow-coloured with a dominant hue of light green. Both have thick black plumage. They are popular and costly pets," said birdwatcher and conservationist Sujan Chatterjee.
"It is fairly certain that more than one person was involved. The theft seems to have taken place when one guard's shift ended and another's was about to begin. The thieves knew minute details and planned thoroughly," said a zoo official.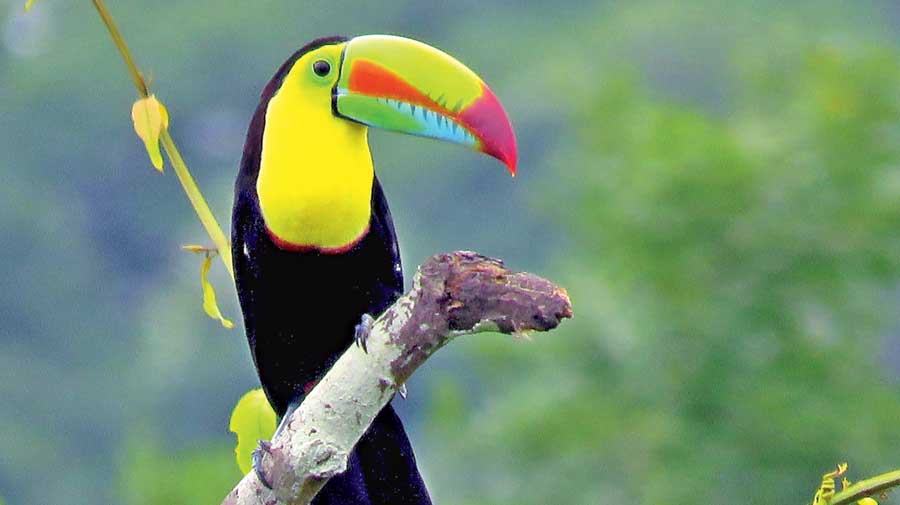 The zoo has some 90 CCTV cameras and around two dozen guards are deployed at night.
But the cameras do not cover all enclosures properly, said sources in the zoo.
In August 2009, eight marmosets were stolen from the zoo. Seven of them were rescued from Chhattisgarh three weeks later and a man was arrested.
"The toucans, seized last year by BSF personnel, had been kept at an enclosure opposite the lion's enclosure. The three allegedly stolen birds were kept in a room inside the enclosure. They were recovering from minor injuries sustained in infighting," said Asis Samanta, the director of the zoo.
In 2018, over 50 wild birds seized from smugglers died in quarantine at the zoo, prompting questions on how safe the zoo and its hospital were for an exotic menagerie.
Asked about any lapse in security and the possibility of the involvement of insiders in the latest theft, Samanta said: "We are cooperating with the police. All sides are being probed."
Saurabh Chaudhuri, the member-secretary of the Bengal Zoo Authority, said: "I have asked for a complete security audit of the zoo."
Toucan is the common name given to several species of tropical American forest birds.
Toucans are not included in the Indian wildlife protection act. "Trading in these birds is allowed if there are valid papers and taxes are cleared. But traders smuggle these birds to evade customs and other taxes," said a wildlife official.
At online trading websites, the price of toucans ranged from $1,900 (Rs 1,45,000) to $ 10,000 (Rs 7,40,000) on Thursday.