Modern High girls plan fest to 'celebrate' new normal
A total of 450 students will participate in the event and the response has been 'overwhelming' so far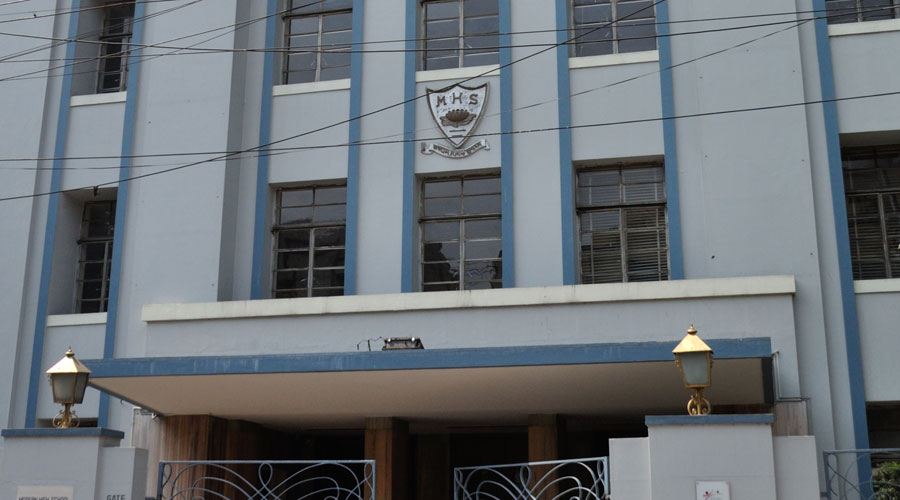 ---
|
Calcutta
|
Published 05.08.20, 05:15 AM
---
Students of Modern High School for Girls have found a way to work around the pandemic by organising an inter-school fest with the theme "The New Normal".
The events are conventional with a twist like a rap battle between software platforms, pitching a business idea that will work in the pandemic, making a guess at revolutionary figures from history because the world is going through a "massive revolution" or taking a classic song and modifying the lyrics to the current times.
The anxiety during the pandemic is real and organising a fest is keeping them happy and engaged while they simultaneously accept the new realities, Somali Mitra, the cocurricular coordinator and teacher closely working with the girls, said.
"Over the past few months, redefinition has become an unforetold reality. Home, family, friendship, communication —concepts we thought we knew — have been transforming and reshaping themselves.... History is being remade every passing hour, as life goes through tumultuous change.... It is time for us to usher in the new era of interaction and engagement on a virtual platform...," reads the fest's concept note.
Maitree 2020 for students of Classes IX to XII is scheduled for Saturday and Sunday with 12 events, some of which will be live-streamed. Judges will ask questions online.
At least 14 schools will participate in the two-day fest. Four are from other cities — Mayo College, Ajmer; Vasant Valley School, Delhi; The Assam Valley School, Tezpur; and Rukmani Birla Modern High School, Jaipur.
The online platform has given the girls an opportunity to extend their reach and enabled many more from across the country to participate, unlike other times when fests usually remain a city affair.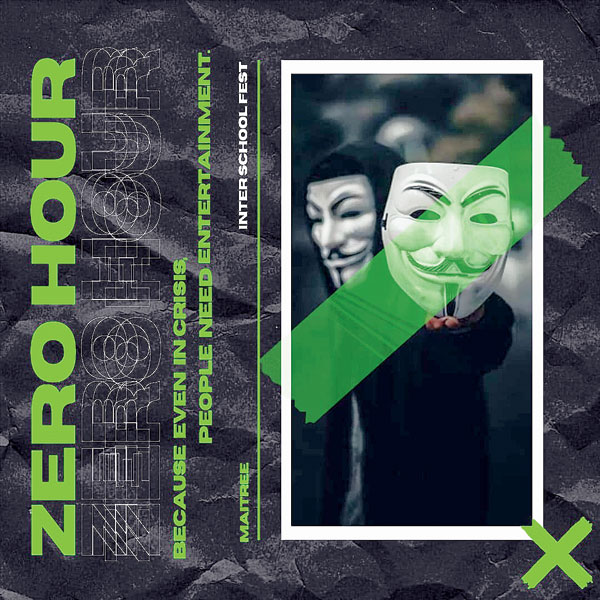 Over 100 girls are working under the leadership of the head girl, Mayukhi Ghosh, and deputy head girl Aastha Bagree for the past one month. Their work includes long meetings, at times late into the night, ideation, and definitely not giving classes or assignments a miss.
"We have kept the usual staples of a fest but restructured it to suit the online curriculum," Mayukhi said. "The most challenging part is the logistics and we have had to run multiple trial runs, constantly check security measures and keep our lines of communication open at odd hours because participants have queries."
"We are making use of an app to spin the wheel to substitute for the draw of lots to decide on turns... but it is keeping us engaged and looking at ways to stay positive despite the negativity around us," Aastha said.
A total of 450 students will participate in the fest and the response has been "overwhelming" so far.
"This is the last year for many of them… we want them to create happy memories that they would remember despite the pandemic. They should find fun and creativity in the midst of all this," Somali Mitra said.
"We wanted them to experience the thrill and sense of achievement of organising such an event themselves and did not hesitate to give them permission. It is keeping their spirits up," director Devi Kar said.