Meeting on April 7 to fix IIEST exam mode
Around 270 undergraduate students are scheduled to write supplementary exams from May 5 to 10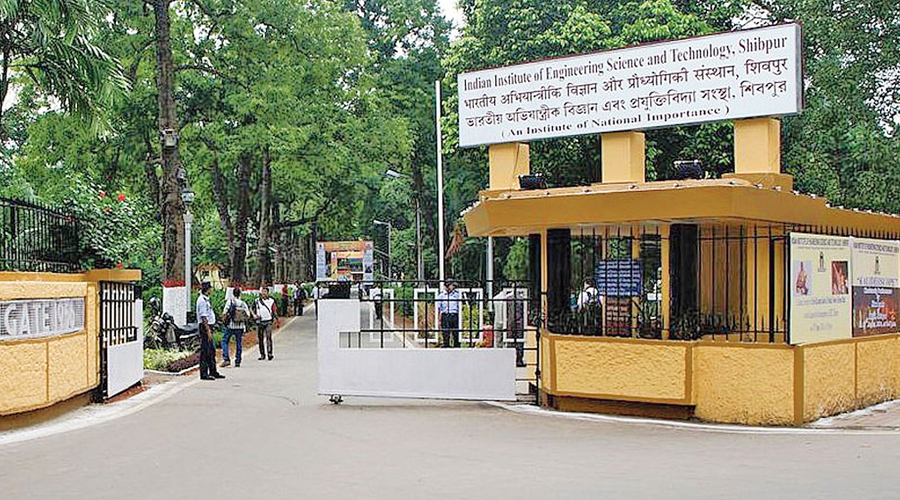 ---
Howrah
|
Published 03.04.21, 01:27 AM
|
---
IIEST Shibpur has convened an emergency meeting of the senate on April 7 to take a call on whether the supplementary exams could be conducted online instead of being held on the campus as Covid cases are on the rise.
The senate is the highest academic body of the institute.
Parthasarathi Chakrabarti, the director of the Indian Institute of Engineering Science and Technology (IIEST) said, of the two issues to be taken up at the meeting, one pertains to fixing the mode of examination under the circumstances. The other is related to the administration of the institute.
"We have received an appeal from the students' senate for holding the test, due to start from May 5, online as cases are on the rise. In the previous senate held last month, we had decided to conduct the test on the campus. But students now want that to be reconsidered. Let the senate decide,'' said Chakrabarti.
Aman Kumar, the acting general secretary of the students' senate, which represents all students of the institute, last week wrote to the director that as many of the students belonged to worst-affected states such as Maharashtra and Tamil Nadu, it would not be advisable to call them back to the Shibpur campus.
Around 270 undergraduate students are scheduled to write the supplementary exams from May 5 to May 10.
An official of the institute said the senate was likely to accept the plea for holding the test online. "The situation is fast deteriorating across the country. Chances are that travel restrictions could be imposed again. Besides, a journey to the campus could invite health risks,'' he said.
According to him, since the regular semester examinations are going to be held online in April, it would be unfair to recall a section of students to the campus next month for an off-line supplementary test.
As the supplementary exams for the second-year postgraduate students in the previous semester were held on the campus in November, IIEST decided that BTech supplementary would be held in-person as well.