Markets shut in virus fear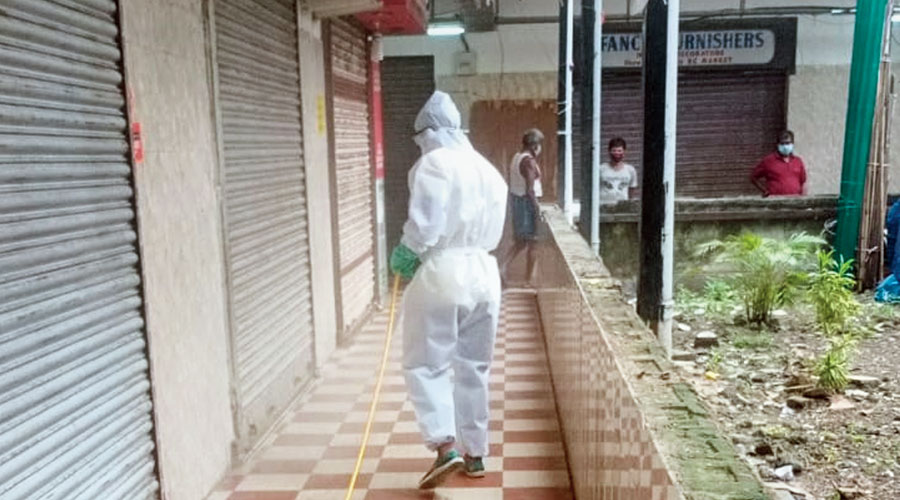 ---
|
Calcutta
|
Published 03.07.20, 01:06 AM
---
EC Market and CK Market were shut for a few days this week after some shopkeepers of EC Market tested positive for Covid-19. No vendor of CK Market has fallen ill but the place was shut after several residents of nearby blocks got infected.
The councillor of EC Block, Tulsi Sinha Roy, had organised a testing camp at their community centre and asked shopkeepers and workers of the market to attend too. "Nearly all the shopkeepers had come and five of them tested positive for Covid-19," Sinha Roy told The Telegraph Salt Lake.
The secretary of EC Market Traders' Association, Liton Pal, however claimed three, not five, people were sick. "The owner of a stationery shop and an employee each of a sweet shop and a garment shop were found to be Covid-positive this weekend. Two of them have been hospitalised but all are recovering fast," said Pal.
The market was shut early this week for sanitisation drives. On Wednesday, only the Mother Dairy milk booth outside the market was open. "We are outside the limits of the market and milk being an emergency product, we cannot keep the booth shut," said a woman manning the counter.
CK Market was closed early this week too. "Although no trader is down with coronavirus here, we did not want to take a chance as several cases have been reported from CJ, DL and AL blocks. So we decided to shut the market and carry out a sanitisation drive," said a civic official.
However, vendors are cross with rumours that had spread about the market. "Fake news was circulated that hawkers of this market are down with Covid-19 but this is not true. All of us are hale and hearty," said Shyamal Kanti Roy, secretary of Bidhannagar Kendriya Bajar Byabsayee Samity who runs a homeopathy clinic at CK Market. "As it is, sales have dipped and now customers will be even more frightened to come over. This will affect business."
CK Market was sanitised on Tuesday and Wednesday.
A fishmonger from AE Market too had tested positive but the market was not closed as the Kestopur resident had not been to the market in the past 15 days.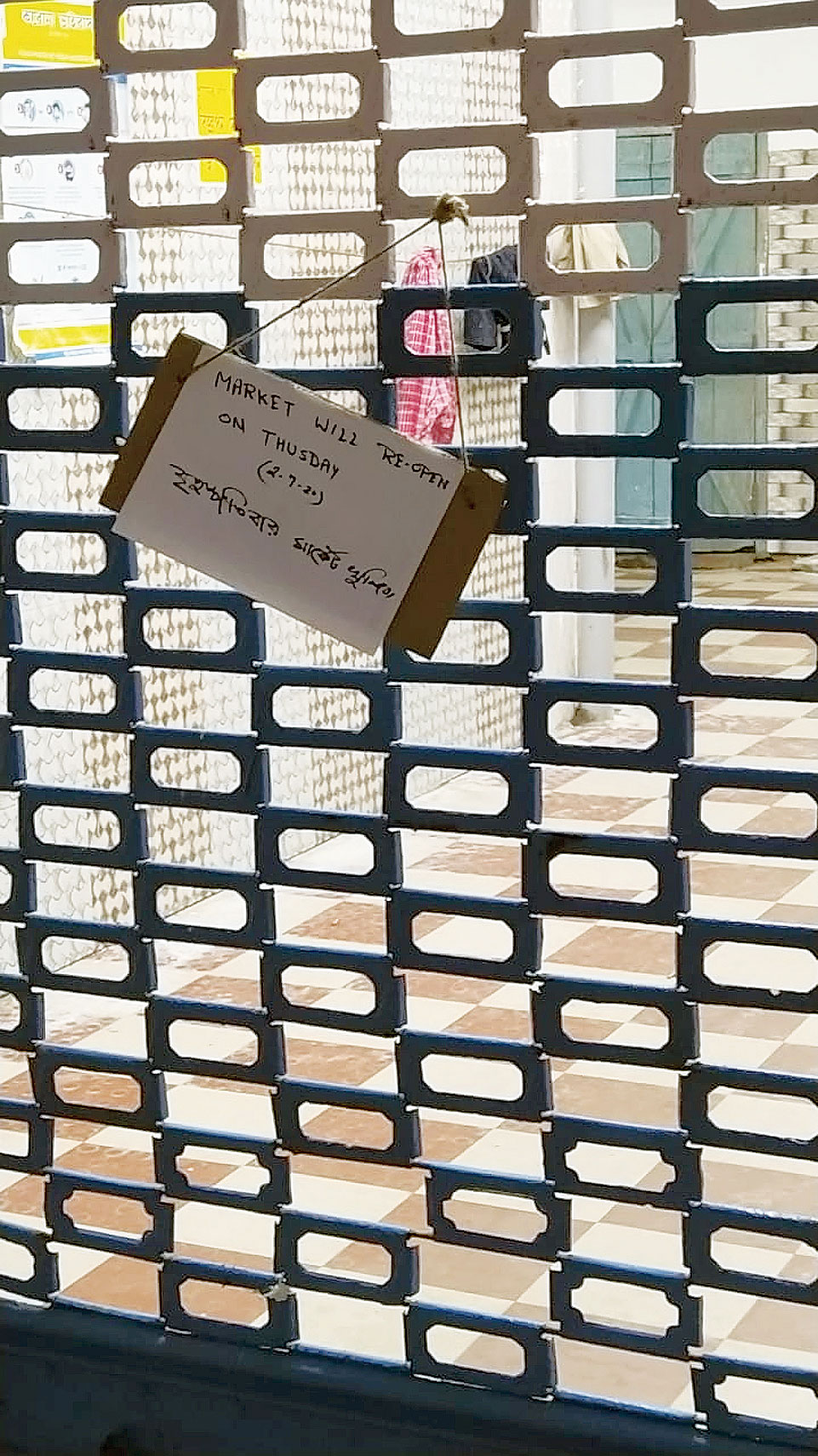 More cases
Elsewhere, in Salt Lake, at least six officers of the cyber crime police station housed in the Bidhannagar North police station have tested positive for Covid-19. The police station is on the first floor of the Bidhannagar North Police station. Earlier, more than a dozen cops across Salt Lake had tested positive for coronavirus and are admitted in different hospitals across the city.
A former councillor from GD Block has also tested positive. His son, who had fever, is admitted in hospital. Other family members got tested and the results came positive on Wednesday.
A second case was reported from Baisakhi Abasan. A middle-aged woman admitted in Beleghata ID Hospital a week ago tested positive on Wednesday. A resident has already died of Covid-19 at the housing estate on June 21.
Labony Abasan reported its fifth case when a middle-aged man got himself tested at the EC Market camp. He is in home quarantine. A woman who runs a tea stall at the complex gate, has also reportedly tested positive. She had also gone to the camp. BC Block also reported its first case this week.