Mamata revives hopes of two Calcutta flyovers
State government officials said the Park-Circus-Ballygunge arm was part of an earlier plan to construct a Ballygunge-bound ramp of the Parama flyover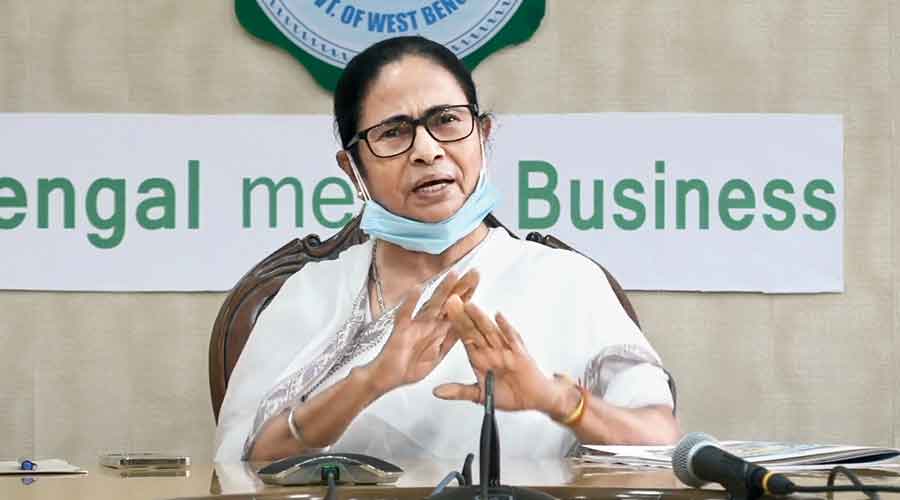 ---
Calcutta
|
Published 04.12.20, 03:20 AM
|
---
Chief minister Mamata Banerjee on Thursday revived hopes for the construction of two flyovers in Calcutta which appeared to have been shelved — one between Park Circus and Ballygunge and the other between Ganesh Chandra Avenue and New Market.
"We are trying to build a flyover between Ganesh Chandra Avenue and New Market. You all know New Market is a congested area," Mamata said while inaugurating the Majerhat bridge, rechristened Jai Hind bridge, at Taratala.
"There will be another flyover — Park Circus to Ballygunge Phanri. Total Calcutta would be covered with flyovers."
State government officials said the Park-Circus-Ballygunge flyover was part of an earlier plan to construct a Ballygunge-bound ramp of the Parama flyover. The arm was to branch off the AJC Bose Road flyover-bound ramp of the Parama flyover above the Zeeshan crossing on Syed Amir Ali Avenue. 
The urban development department had engaged RITES, the consulting arm of the railways, to carry out a "feasibility study" of the project. Last March, RITES had submitted a report saying it was "feasible" to construct the ramp.
"A traffic survey had shown that nearly 1,400 cars were likely to use the Ballygunge-bound arm every hour during the rush hours," said an official of the CMDA, which is the custodian of the Parama flyover.
The arm was to be 2km long and officials had said it should not have taken more than two years to be ready. According to the plan, the ramp was to touch down near Kalyan Jewellers, opposite The BSS School and only a few metres from the Gariahat flyover.
"The chief minister's words have infused new hope among us about the project," a CMDA engineer said on Thursday evening. "We had nearly given up hope for this ramp, which will reduce travel time for those headed towards Ballygunge from Ultadanga down the Parama flyover."
The state government had decided on the New Market-Ganesh Chandra Avenue flyover two years back. The idea was to decongest one of the most busy pockets of the city.
A flyover from New Market to GC Avenue over Central Avenue would have helped commuters skip at least three busy traffic signals - at the SN Banerjee Road crossing, Esplanade crossing and the Ganesh Chandra Avenue crossing. Commuters remain stuck at each of the crossings for 15 minutes on an average, police said.
In February 2018, a tender was floated for a detailed project report. Engineers said a feasibility study would have to be carried out.