Lockdown diaries: Week 2
Some well-known residents share how they are spending time indoors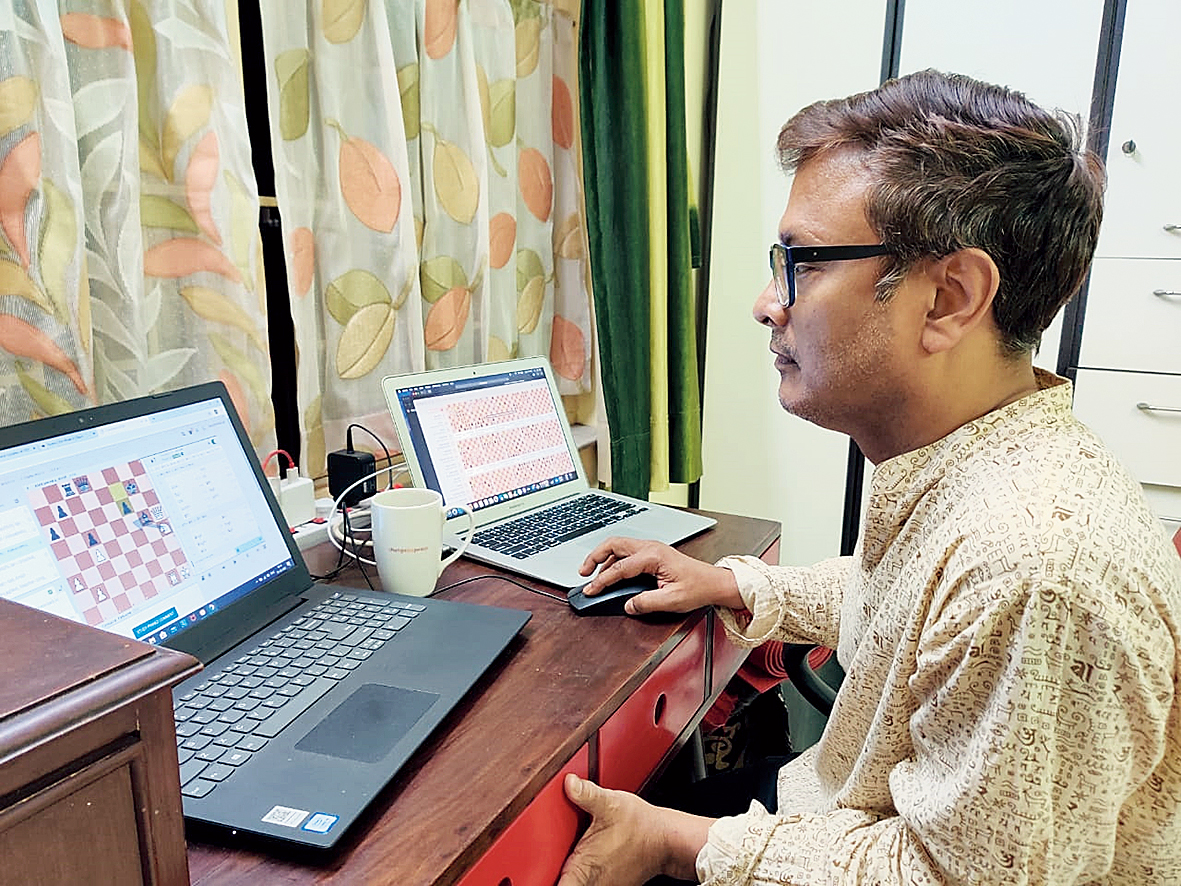 Dibyendu Barua
Sourced by The Telegraph
---
Published 03.04.20, 05:41 PM
|
---
Dibyendu Barua
Chess grandmaster
Resident of: FD Block
Spending time: Our academy is shut. I am taking classes and organising tournaments amongst our students online. They are enjoying the competition while staying in touch. Sometimes (wife) Saheli and my son play lightning chess with actual pieces. I enjoy watching that. It gives my eyes rest from the computer screen glare. My son plays guitar sometimes. Yes, there is fear in the air. But if you manage to overcome that, this enforced break seems like a god-gifted one. All of us lead our own lives. Now we are getting to spend time together as a family. In future, we will look back and miss these days.
Arghyakamal Mitra
Film editor Spending time: I am used to staying home in my profession. Though shooting has come to a halt, there is pending work which I am busy with now. There are a couple of untitled projects as also Anindya (Chattopadhyay)'s next film Prem Tame. Besides this, I am devoting my time in reading books and watching films. In fact, a veritable film festival is on at home. It started with Contagion which is topical now in the backdrop of this coronavirus pandemic. I have also watched a series of Woody Allen and Alfred Hitchcock films and the latest from the OTT platforms like Special Ops and The Family Man. Quite a few things can be accessed free right now in view of the lockdown in several countries. The Bolshoi Theatre's operas and ballets can be seen live on its YouTube channel this week. Several well-known museums are also offering virtual tours of their collections. But it is hardly a picnic situation. We are aware that provisions are scarce in the kitchen. I go to the market once a week to replenish stocks but not everything is available. What worries me is not how long this lockdown will continue but how it will affect the economy once it gets over.

Spending time: My exhibition on The Mahabharata had just been inaugurated on March 15 but had to be closed within four days because of concerns over public gatherings in the midst of this pandemic. Arts Acre is closed. So like the rest of the country, I too am confined at home. My studio is on the second floor of my house so I am used to working at home. But such is the situation that I am not feeling the urge to undertake any major projects. I am doing small drawings and reading books that have piled up unread. One such is called Abiram Jorer Rupkatha, written by an acquaintance Ashok Mukherjee. It is relevant to the times, being on viral fever outbreaks down the ages since 1830.