Last-mile connectivity still a block for online learning
Good bandwidth connection to the Internet is not a reality even today in all quadrants of the student community across India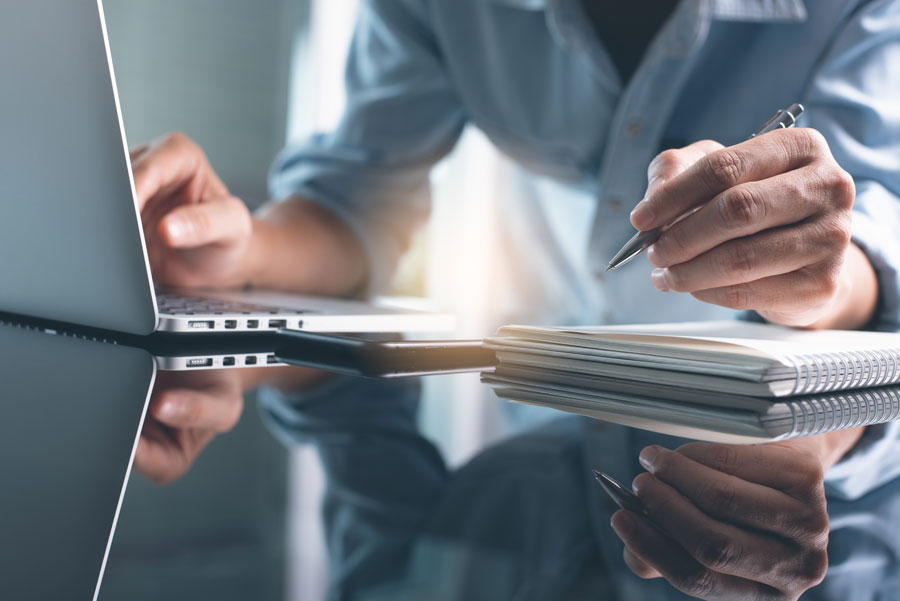 While there is considerable amount of digital curricular content available for higher education, the volume is skewed towards science, technology,
Representational image from Shutterstock
---
Published 09.04.20, 08:33 PM
|
---
The Covid-19 onslaught will redefine many facets of higher education in India. The present crisis has brought to the fore several limitations and points of self-complacency.
The most immediate and apparent consequence will be the curtailment and rescheduling of the academic session, which will in turn affect placement and training schedules. However, there are deeper implications:
What is the impact of online classes and remote classroom activities?
First, classes, as they used to be, have stopped, to avoid the regular flow of students and their proximity in classrooms. It was advocated, however, that online classes will turn out to be an effective substitute. While there is considerable amount of digital curricular content available for higher education, the volume is skewed towards science, technology, engineering and mathematics.
More importantly, good bandwidth connection to the Internet is not a reality even today in all quadrants of the student community across India. The existing digital divide has already declared itself in a more magnified way in attempts by IITs and NITs to deliver online live classes. Several sources confirm about 42 per cent penetration of the Internet among Indians, though only 19 per cent has access to wide bandwidth. Compared to the earlier days, more software platforms such as Webex and Zoom are now in place, but the last mile problem has been the real bottleneck.
Since most students vacated the hostels and are accessing the internet from home, the initial zeal of online live teaching pursued in many institutions was fruitful only for institutions where the students come from the solvent urban population. To our estimate, in national institutes of technology, not more than 70 per cent students could get connected to the live classes from their village homes. Thus, adopting online live classes without estimating the reception at the student end will further widen the divide.
So do you think technology will not come to the rescue?
The existence of a technology is not a sufficient condition for its efficacy. It requires to be complemented with social realities. While we pride in our competence and abilities in information technology, we very soon lose the drive and steam to reach the terminal step. Last-mile problems are often left unsolved. However, digital content is now being prepared and used by teachers in innovative ways. Educational content is being made as video as well as audio and being put up on different platforms from where the students can download and access them offline. The National Digital Library will be very useful. Email and WhatsApp groups are being formed to communicate among student clusters. Video meetings among teachers and the administration have been a boon. Many teachers have shrugged off digital inertia to become fantastic contributors.
How is it or will it be impacting research?
Academic research is continuing, relatively unhindered, where theoretical and simulations studies are involved. Access to information and research papers is no longer a problem because of the Internet. However, hardware and experiment-based research is taking a blow because of the lockdown. The problem is more pronounced for wet-labs where samples have a shelf life and are certainly being affected. The same fate is for the labs requiring animal testing.
However, the present scenario has put our approach to research in higher educational institutes under possible scrutiny.
Focusing on applied research, our research problems should be a proper mix of new developments, such as application of machine intelligence to solve difficult problems on one side and the development of affordable and robust manufacturing platforms for known technology on the other. The delay in developing indigenous ventilators and bio-materials for Personal Protective Equipment during a pandemic points to absence of robust manufacturing platforms.
Though we often discuss industry-academia interaction in different fora, completion of the cycle, starting with research in the institutional labs to translation into available indigenous products has to be made the reality.
How will it affect the employment scenario?
The employment scenario may undergo some immediate turbulence. However, new opportunities will gradually show up in different areas. I assume that biology and bio-technology will get a boost, along with material science and rapid prototyping technologies. Data analytics will play a very major role; while more data will be accessed by the government for predictive measures, data privacy will also gain importance consequentially
What is the silver lining that you see?
The onslaught has made some gaps evident, in terms of both technology deployment and research focus. More budgetary allocations to appropriate research should be done once the crisis is over. The present crisis has strongly underlined the arsenal role of science, technology and knowledge of social models. The onslaught should force us to spend some soul-searching time, quo vadis.
Anupam Basu is a professor of computer science and engineering at IIT Kharagpur and director of NIT Durgapur