Lack of HS writers hits RKM blind boys
The students who usually write the exams on the visually-impaired students' behalf have all returned home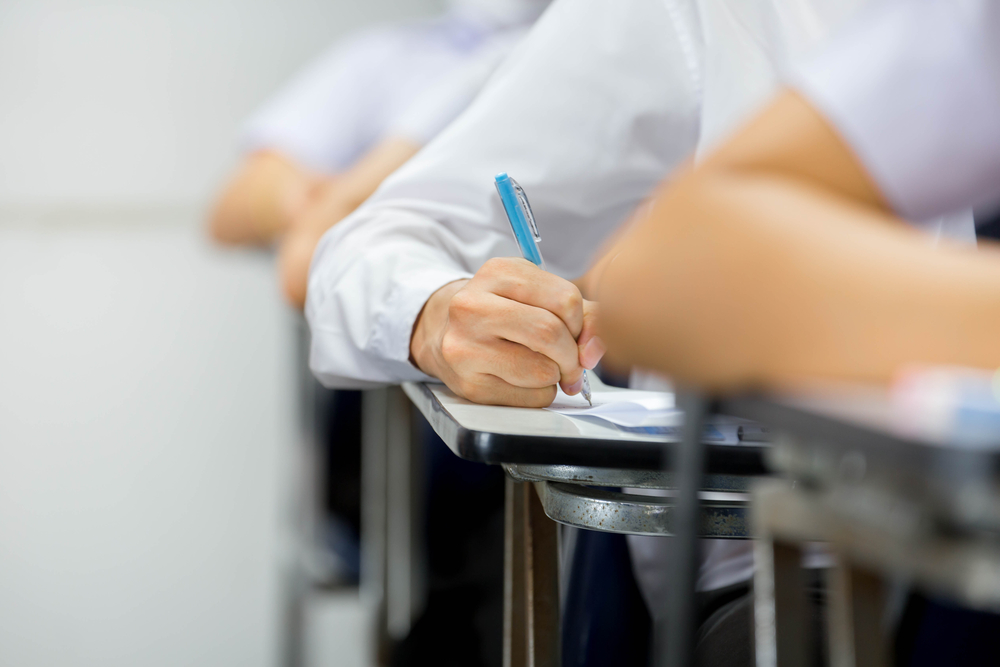 For a paper like Sanskrit, it is more difficult to find a writer because the person has to know the language. It is not like any other subject: Swami Sarvalokananda, the secretary of Ramakrishna Mission Ashrama
(Shutterstock)
---
Calcutta
|
Published 13.06.20, 09:33 PM
|
---
Students of Ramakrishna Mission Blind Boys' Academy are not getting writers for their remaining Higher Secondary papers because parents of these writers are worried about them sitting beside a student in these times.
Ten students are to take the Sanskrit exam on July 6.
Usually, students of Ramakrishna Mission Vidya-laya, Narendrapur, become writers. But they have gone back to their homes, some in the interiors of Bengal, during the lockdown.
Students of Class X are writers for those taking the HS exams. "Junior students are allowed to be writers and there is fear in them that if the boys sit next to each other they will not be able to maintain distancing rules. We have written to the West Bengal Council of Higher Secondary Education, asking if we can take the help of the non-teaching staff or senior college students to be writers. We will follow it up with the council," Biswajit Ghosh, principal, Ramakrishna Mission Blind Boys' Academy, said.
Swami Sarvalokananda, the secretary of Ramakrishna Mission Ashrama, Narendrapur, said the authorities had held a meeting to discuss the matter. "For a paper like Sanskrit, it is more difficult to find a writer because the person has to know the language. It is not like any other subject," he said.
In March, the schools had shut down but the boys who were writers stayed back on the campus because the HS exams were on.
But once the exams were deferred everyone returned home. "Ours is a residential school and everyone has gone back to their homes during the lockdown. Some of them live in remote areas and it is not easy for them to return to the city and their parents are scared to send them back," Brahmachari Turiyachaitanya, the headmaster of Ramakrishna Mission Vidyalaya, said.
The process that is followed is students are appointed as writers and the school sends their photographs and signatures to the council. The council gives its approval and at the examination centre, both the examinee and writer have to sign.
The Ramakrishna Mission Blind Boys' Academy has asked the council to allow students to take the exams from their institute instead of travelling to another centre. "If the campus is the centre, the boys can come from the hostel to the institute by themselves. We can make them sit separately in various rooms," Ghosh said.
If these boys are to be taken to another centre it will be another challenge during this time when distancing rules are to be followed, Swami Sarvalokananda said.