The link between literary studies and ethics
The inaugural Krishna Bose Lecture on the occasion of her 90th birth anniversary was delivered on Saturday by Gayatri Chakravorty Spivak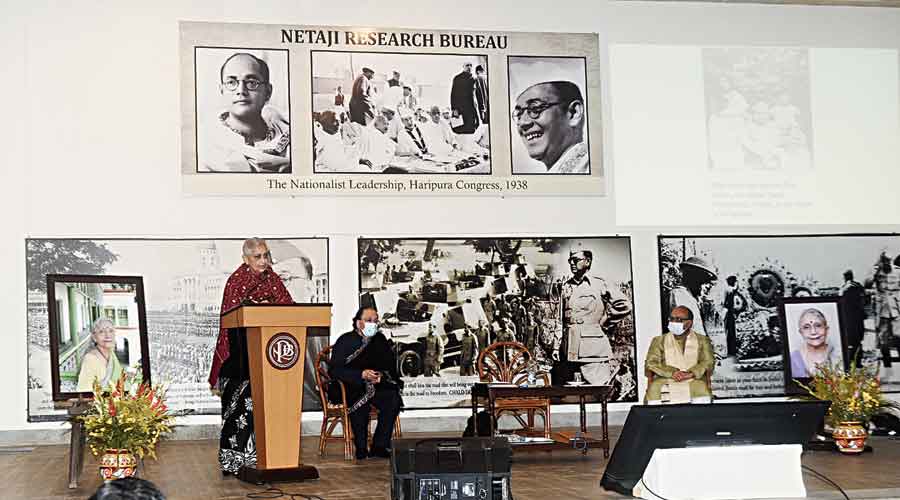 Gayatri Chakravorty Spivak, University Professor, Columbia University, delivers the inaugural Krishna Bose Lecture at Netaji Bhawan on Saturday
Bishwarup Dutta
---
Calcutta
|
Published 27.12.20, 01:46 AM
|
---
The inaugural Krishna Bose Lecture on the occasion of the 90th birth anniversary of the teacher, social worker and three-time parliamentarian was delivered on Saturday by Gayatri Chakravorty Spivak, University Professor, Columbia University, who described Bose as one who fought for social justice.
"If ever there is an example that literary work opens up for a practical interest in social justice, Krishna Bose is proof,"  Chakravorty Spivak said.
The academic started the memorial lecture on a personal note and elaborating on Bose's training in literary work, she referred to legendary teacher Tarak Nath Sen who taught them literature at the erstwhile Presidency College.
"We spoke frequently of Presidency College, as it was then, and the importance of our early literary training.  I have often said the training into literary studies opens the imagination towards ethics because it teaches us, if we have professors such as Professor Sen, to suspend ourselves and go into the text on its own terms…. Professor Krishna Bose was a teacher of English for 40 years at City College, becoming the head of the department and finally the principal of the college. If ever there is an example that literary work opens up for a practical interest in social justice, Krishna Bose is proof," she said.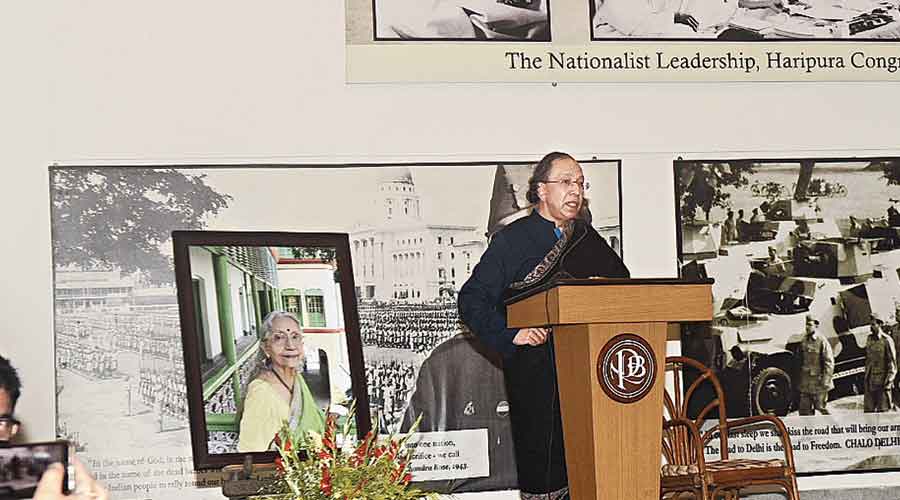 "It is examples such as hers that allow us to fight for the contemporary world which has lost its turn towards the ethical because of its interest in speed and efficiency alone and misplaced digital idealism. In my country of residence and my country of citizenship — the United States and India — we are suffering from this loss and, therefore, apart from all else, I feel the need to celebrate such persons as Krishna Bose, few and far between, in a global context today," Chakravorty Spivak said.
Bose had died on February 22 this year.
On behalf of Netaji Bhawan, Sugata Bose and Sumantra Bose, sons of Krishna Bose, invited Chakravorty Spivak to inaugurate the lecture series.
Reflecting on Krishna Bose's practical interest in social justice, Chakravorty Spivak said: "As Sugata was saying, she should be very much better known by the English colleagues because of the connection between the literary study and a genuine interest in social justice, which goes towards political activism. So I spoke in some detail about her as an example of the scope and range of imaginative activism in the real world nurtured by literary education and pedagogy."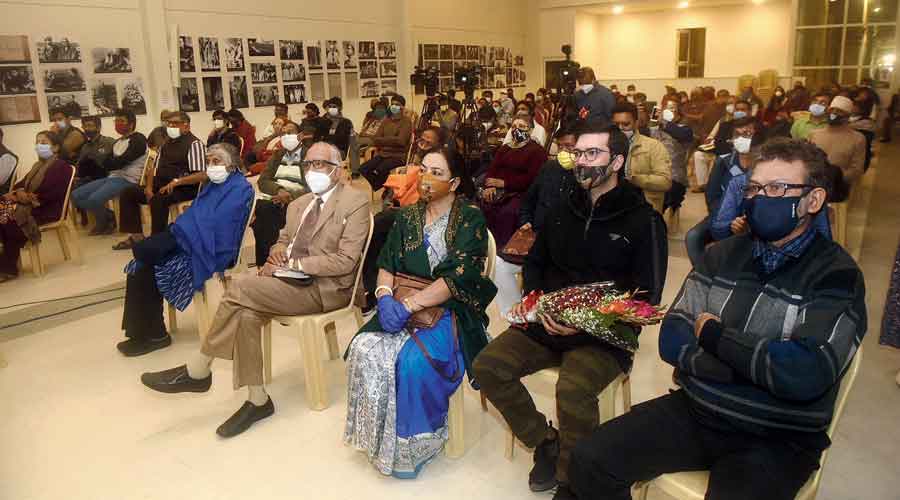 Sugata Bose, Gardiner Professor of Oceanic History at Harvard University, told Metro later that Chakravorty Spivak had offered "a very astute interpretation of my mother".
"After all, she (Krishna Bose) was an academic, a writer and teacher. Yet it must have been that literary and scholarly training that instilled in her the ethics to fight for social justice in public life. So the two worlds are not unconnected. That is what she (Chakravorty Spivak) was saying that, you know, the academic word and world of public service are inextricably connected. That is what she (Krishna Bose) was able to show. Not everybody is able to straddle both worlds. My mother could," Sugata Bose said.
Reflecting on the point of misplaced digital idealism flagged by Chakravorty Spivak, Sugata Bose said: "The connection has to be deep. It simply cannot be achieved through speed and efficiency. Or else, it leads to a digital divide."
A bronze bust of Krishna Bose was unveiled in the driveway of Netaji Bhawan before the start of the lecture on Saturday evening.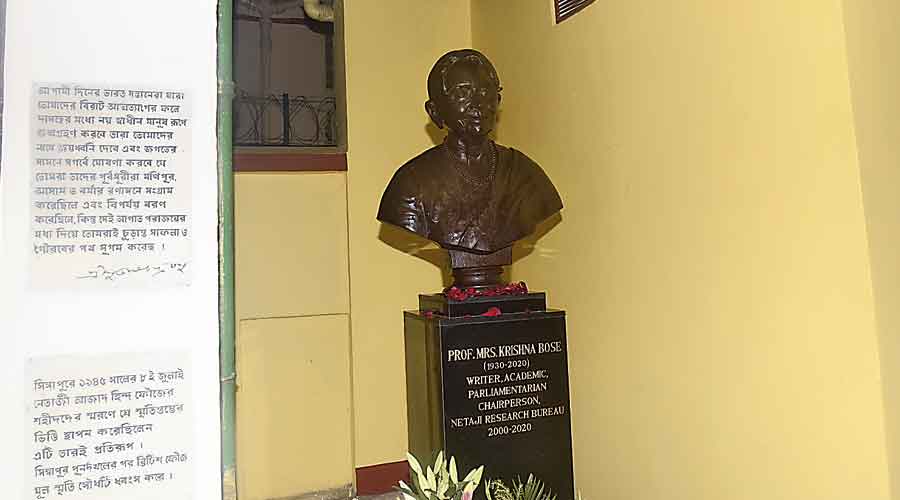 Krishna Bose's website, krishnabose.com, was relaunched, too. The even concluded with Krishna Bose's recorded recitation of the poem "Proshno (Query)" by Rabindranath Tagore.
The hour-long lecture was held inside the auditorium on Netaji Bhawan, following physical-distancing norms. The chairs where the audience was seated were placed far apart from each other and the audience was asked to wear masks.
The audience included several eminent Calcuttans, among them Jayanta Sengupta, the curator of Victoria Memorial, and oncologist Gautam Mukhopadhyay.