Met spies mercury dip from today
By Monday, the minimum temperature is expected to reach 17-18 degrees Celsius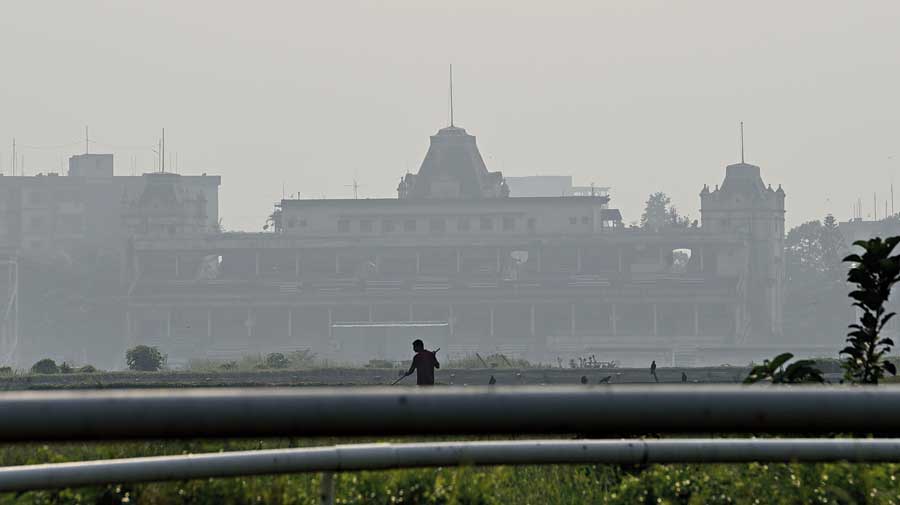 ---
|
Calcutta
|
Published 22.11.20, 01:26 AM
---
After a warm and cloudy spell that culminated in rain, the mercury is set to dip in Calcutta from Sunday, the Met office has said.
The minimum temperature had been several notches above normal for the past few days. On Friday, the minimum temperature reached 23.8 degrees Celsius, four degrees above normal.
The moisture content in the air was above normal for this time of the year. The result: sweaty conditions had returned.
A Met official attributed the rise in temperature to a cyclonic circulation over interior Odisha and a high-pressure area over the Bay of Bengal.
Together, these two systems had led to cloud formation over the city and a rise in the moisture content, stalling the northwesterly winds that bring the chill, the official said.
The clouds triggered a spell of sharp rain in the early hours of Saturday and a drizzle or two throughout the day. Till 8.30pm, the Met office had recorded around 25mm of rain in Alipore. Most of Saturday was cloudy.
The sun hardly came out.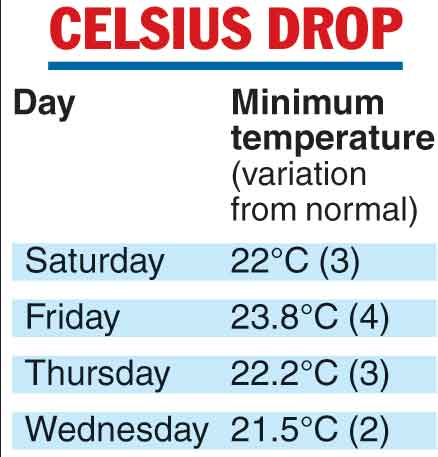 The systems have lost strength and will dissipate by Sunday, paving the way for the fresh entry of cold and dry northwesterly winds from the upper reaches of India. "The temperature is expected to slide by four or five notches in the next two days," a Met official said.
The sky is expected to start clearing from Sunday. A clear sky will accelerate the dip in temperature, the official said.
"By Monday, the minimum temperature is expected to reach 17-18 degrees Celsius. The bite of the northwesterly winds will be felt in the city," he said.
The cold spell is tipped to last till Thursday by when a depression will reach the Tamil Nadu coast, the official said.
"The system is a low-pressure area over the Equatorial Indian Ocean and adjoining central parts of South Bay of Bengal now. It will intensify into a depression by the time it reaches the Tamil Nadu coast. The system will trigger the flow of moisture-laden easterly winds into south Bengal, which will again stall the northwesterly winds."