Hope in Puja rain forecast
Satellite images studied by the Met office predicted a rainy spell in Calcutta and the rest of south Bengal between October 21 and 26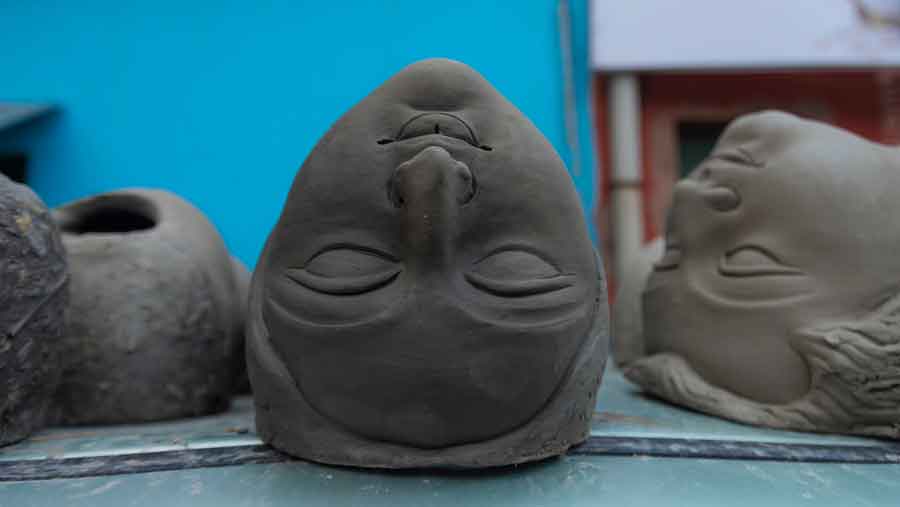 ---
|
Calcutta
|
Published 17.10.20, 02:53 AM
---
The Met office has predicted a rain-soaked Durga Puja, which public health experts consider good news in the season of pandemic as showers could prevent crowding at pandals and a consequent surge in Covid cases.
Satellite images studied by the Met office predicted a rainy spell in Calcutta and the rest of south Bengal between October 21 and 26 (Panchami and Dashami). The intensity of the rain is likely to peak on October 22, 23 and 24 (Sashthi, Saptami and Ashtami), according to the forecast.
The southwest monsoon starts withdrawing from the city from the middle of October. But not this year, said a Met official.
"The usual date of its withdrawal is October 12. But monsoon is witnessing a delayed withdrawal this year. A low-pressure area is likely to form over central Bay of Bengal on October 19 and become more marked over the next 24 hours," said a statement from the India Meteorological Department, Calcutta.
"The system is likely to move towards the Andhra Pradesh-Odisha coast. But a trough of low pressure is likely to form, extending from the system to Bangladesh. Under the combined influence of the two systems, south Bengal will see significant incursion of moisture-laden south-westerly winds," said G.K. Das, the director of the IMD, Calcutta.
"Calcutta is tipped to get multiple spells of rain from October 21. The showers will last for the next five days. The intensity is likely to peak on October 22 to 24," said Das.
Because of high moisture incursion, the days are likely to be sweaty and uncomfortable, he said.
Doctors and public health experts are fearing a surge in the Covid-19 numbers after the Puja. The state government has asked the private health-care sector for more beds on standby.
"The rains might just help in arresting the surge if people chose to stay indoors," said a public health expert.
Last year and the year before had seen rain-free Durga Puja. But for Calcuttans, rain often emerges as the real Mahishasura during the Puja.
Last year, the Met office had issued a similar forecast — rainy but not a washout — for the Puja. Saptami to Dashami were humid but there was very little rain. It poured on Ekadashi.
The days leading to the Puja are likely to be sunny and hot.