Calcutta teen highlights child safety concerns
Girl from red-light area helms rights panel for an hour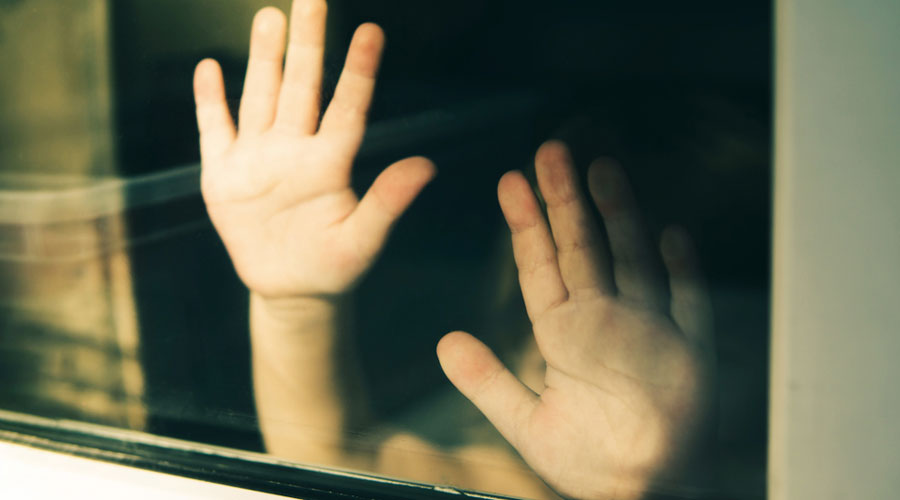 ---
|
Calcutta
|
Published 20.11.20, 04:48 AM
---
A 17-year-old girl who lives and has grown up in a red-light area became the chairperson of the state commission for protection of child rights for an hour on Thursday and said every child should be safe "both inside and outside the house".
"If a child is feeling safe at 10 in the morning, she or he should feel safe at 10pm, too," said the Class XI student at a government school, who has a purple belt in karate.
She told Metro that children in neighbourhoods like hers were exposed to unsafe environments in the house as well as outside. "The houses are small and the same space is occupied by their mothers for work. The children have to wait outside, on the landing or the staircase. And with so many people visiting, the children are exposed to risks," she said.
The teenager talked about discrimination girls from red-light districts face in school, though she has not faced it herself. "Children are judged in school not on the basis of their abilities.... Those who come from a red-light area are discriminated against."
She lost her mother a few years back and lives with her grandparents. Her grandfather runs a small shop in their neighbourhood.
She narrated facts that gave officials of the West Bengal Commission for Protection of Child Rights a glimpse of what it meant to grow up in a neighbourhood like hers. Seldom do children in her locality get to enter home and sleep before 3 in the morning because their mothers remain busy entertaining clients. And going to school on an empty stomach is almost a routine. "Usually, there is only one room in the house and that is occupied till late. So, the children have no option but to while away their time outside till around 3am. There should be a mental health professional in every school to talk to them about their problems," she said.
"The mothers work till late and cannot make breakfast for the children, who are forced to go to school on an empty stomach.... They should be provided with tiffin at the beginning of a school day," she said.
Ananya Chatterjee Chakraborti, the chairperson of the commission, said the demands raised by the teenager would be placed before Shashi Panja, Bengal's minister of state (independent charge) for women and child development and social welfare. "They have specific problems, different from other children from marginalised backgrounds. It is important that their voices are heard. When we reach out to one child, we are reaching out to the entire community. The community feels confident that they are being heard," said Chatterjee Chakraborti.
The teenager has been going to a centre run by the NGO South Kolkata Hamari Muskan, which looks after the mental health, education and livelihood of children in red-light areas and their mothers, since she was five.
"She has attended multiple counselling sessions, which helped make her resilient and find a voice and make her strong enough to face the world," said Sarbani Sarkar Neogi, the founder-director and secretary of the NGO.
Commission sources said making the teenager chairperson for an hour was a first-of-its-kind move, which was part of the events lined up to mark the child rights week.