Calcutta teachers worried over loss of practicals
Important not only for board exams but also for higher studies, say school heads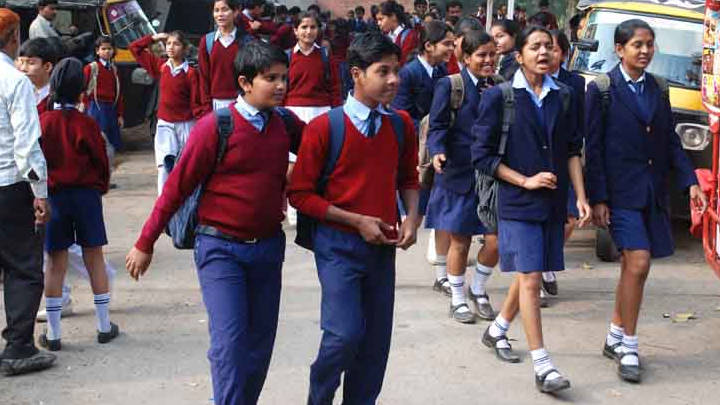 ---
|
Calcutta
|
Published 13.11.20, 02:58 AM
---
Teachers across schools are concerned about the loss of practical classes because of the pandemic, especially for students in Class XII who are expected to appear for board exams next year.
Usually, for each of the science subjects — physics, chemistry and biology — students in Class XII attend approximately 45 to 50 hours of practical classes in an academic year but this year there has been none so far.
The heads of several ISC and ICSE schools have expressed their concern about the loss of practical classes to the council.
The CBSE and state board schools are conducting staff meetings to discuss how and when the practical classes can be conducted.
On the basis of lab experiments students prepare a file and have marks assigned on that file in ISC.
In Higher Secondary, students have 30 marks assigned for practicals, of which some marks are assigned on what they do the entire year.
But they could not do the hands on experiments and though schools are sending or planning to send them videos of the experiments or live demonstrations, teachers across boards said looking at videos was not the same as doing the experiments themselves.
A physics teacher said it would be difficult to show optical experiments virtually.
The practical is important not only for board exams but also for the next level of study, a school head said.
"The skills that practical application of theoretical concepts give is necessary for anyone who wishes to take up science at the graduation level or pursue engineering or medicine," Damayanti Mukherjee, principal of Modern High School for Girls, said. "It is not just learning by heart or being able to do derivatives but one needs to know the skills required for the next level and in the absence of that it will impact their learning. Therefore one cannot do away with the practicals.
"For middle school a visit to the laboratory is ideal or desirable but for students in Classes XI and XII it is a non-negotiable aspect of gaining knowledge and skills."
Usually in most schools children have two periods of practical classes (40 minutes each) for each of the science subjects.
"A part of the practical syllabus is a continuation of Class XI. But there are some new experiments (chemical kinetics) also and they need practice to be able to perform in the final exam else they will feel pressurised," Suroopa Chakraborty, chemistry teacher at St James' School, said.
The head of a CBSE school said the first target for them would be to have practical classes once they reopen.
"Practical is an extension of the theory and an important element to understand the theory," Sharmila Bose, director of Sushila Birla Girls' School, a CBSE school, said.
Another CBSE school, Indus Valley World School, had a staff meeting to discuss about practical classes. "The real training is hands on," said director Amita Prasad.
Santosh Sen, a physics teacher in an ICSE school, said it was difficult to show some experiments in a video.
"It is difficult to show some of the optical experiments in videos because students might not be able to understand in a video what they can do on their own in classes. But under the circumstances we will be sending videos to students," Sen said. "If the situation improves and permits teachers can take extra practical classes for students."
Teachers felt students who have not handled instruments round the year and unlike books they do not have the apparatus at home.
"Teachers also teach them how to handle instruments, some of which are sensitive and delicate. If they do not know how to handle, their balancing can go wrong and they will not be able to understand measurements," Terence Ireland, principal of St James' said.
The ICSE council has sought feedback from schools regarding ICSE and ISC syllabus coverage, teaching and assessments.
The council has asked how practical classes have been conducted and several schools have told the council that they could only do live demonstrations or send videos.
"There is a difference between doing experiments on their own and seeing it. When children are doing it on their own and they do not arrive at a desired result they try it again. Being able to complete an experiment successfully generates an experience and satisfaction," Sujoy Biswas, principal of Ram Mohan Mission High School, said.
Suvina Shunglu, principal of Sri Sri Academy, said for junior classes they had been able to do practicals on videos. "But for seniors it is difficult to guide them on videos."
The administrator at Apeejay Schools, Rita Chatterjee, said "learning outcome is only theoretical without practical".
The problem is there in higher secondary schools, too. "I have practical classes in physics, chemistry and biology and in statistics, nutrition, and geography. If the situation improves and we can reopen we will have the important practical lessons in school," Sunita Sen, principal of The BSS School, said.