Students go online for fun
A children's day to remember, celebrations during a pandemic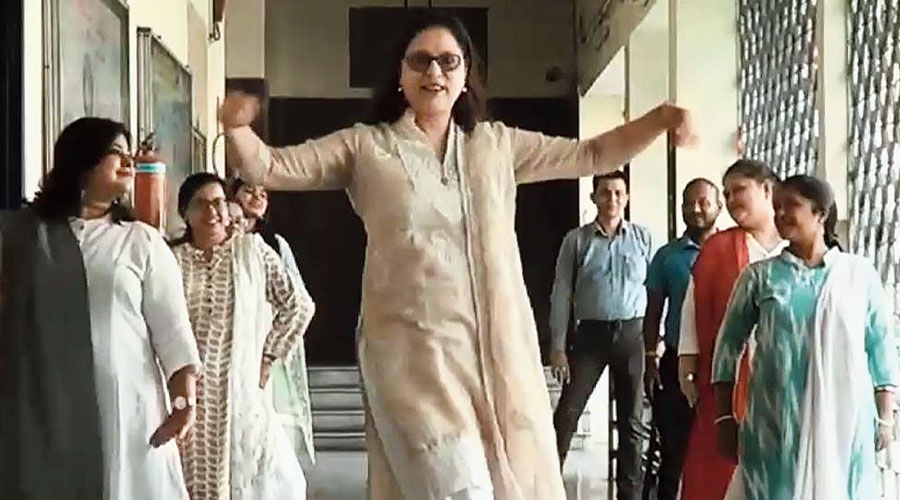 ---
Calcutta
|
Published 14.12.20, 03:25 AM
|
---
Birla High School Junior Section
This year, teachers at Birla High School junior section tried to celebrate the Children's Day in a different way to make the occasion special for the students and demonstrate the fact that they might not be in the same physical space but they were connected digitally. The programme commenced with a prayer song followed by a welcome address by headmistress Farida Singh. From dance preparations, ensemble performances to fashion shows, a plethora of events was live-streamed by teachers for students. Students were regaled with videos of teachers playing the mouthorgan, singing melodious tunes and presenting thoughtful messages. They celebrated with much enthusiasm and excitement from the comfort of their homes. "As students look forward to this day each year, we obviously did not want to disappoint them on this occasion. My teachers came together like always and planned a brilliant show for the students. The highlight of this special day was a video, where the teachers danced to the song, We're all in this together, as it was shot in school and it gave the children a virtual tour of their beloved school that they were missing so much!" said headmistress Farida Singh.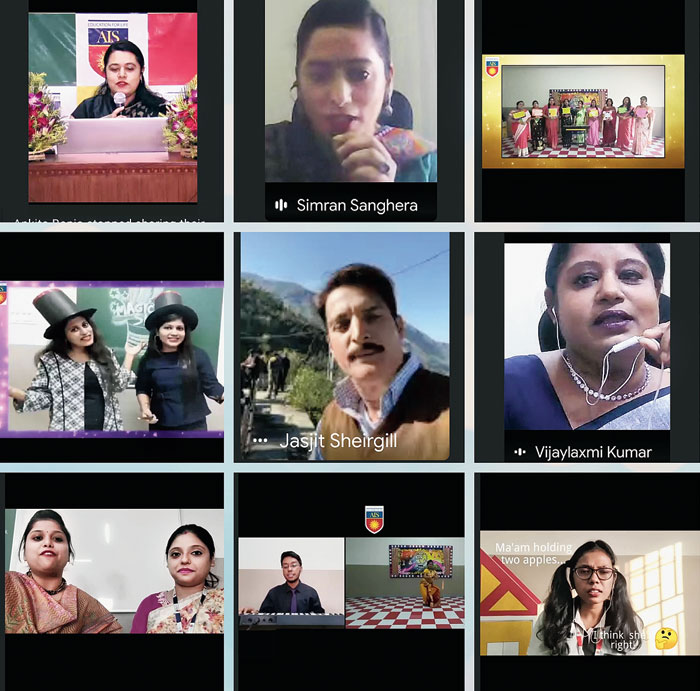 Asian International School
Bollywood actor Jimmy Shergill interacted with students of Asian International School at a programme recently held online to mark the Children's Day, in association with Young Metro. From doling out advice to mouthing a dialogue from his hit film Tanu Weds Manu, Shergill kept the children entertained. "We should not try to follow others, but carve out our own path and destiny. Fight your battles your way. It's your life and your time zone. Don't waste it by trying to be someone else," said the actor to his virtual audience. According to him, who connected from a film set, his childhood memories especially the ones at school are his best.
The students were also taken on a virtual tour of their school compund to relive the happier times. The teachers also put up a humorous play on online classes and its hurdles. "Stay happy and curious always. You teach us to be optimistic even in the most difficult situations," said principal Vijaylaxmi Kumar.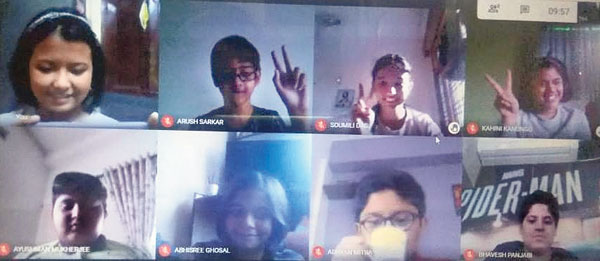 Birla High School, Mukundapur
Birla High School, Mukundapur, has decided to provide some "we time" to the students of Class III onwards. Owing to which, once a week for 40 minutes, students are meeting in Google classroom without any adult supervision, so that they can freely interact with their friends which they used to do during recess or in-between classes when online mode of education was not in practice. "We found that children were missing being with their friends. So, we wrote to parents about this venture and after their approval, we started it. We are happy to receive positive feedback both from parents and children about this," said principal Minnie Sengupta. Headmistress Hira Prasad said: "This enterprise would enable new students to bond with the class which helps them to adapt to the new surroundings."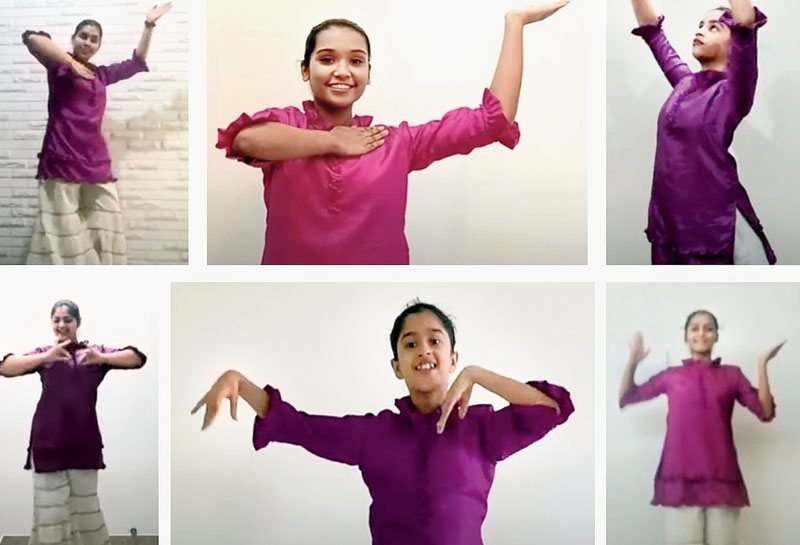 Lakshmipat Singhania Academy
Student achievers were awarded and a cultural programme was staged as part of Lakshmipat Singhania Academy's 25th Founder's Day celebrations recently held online. The chief guest for the occasion was Nakul Parashar, the director of Vigyan Prasar. The school choir began with a welcome song followed by the prize distribution. The Principal Award winners in different categories included Pranav Chowdhury, Shrishti Maheshwari, Pratham Gupta and Varun Choraria from Class XII, Ashlesha Bhagat, Priyanshi Saraogi and Kanishk Mehta from Class XI and Udayveer Agarwal from Class IX.
Students of classes V to XI presented a drama, Wings of Change, that was a punch of four different stories on various aspects of life. It celebrated both the modern times as well as the bygone eras. Meena Kak, the director of the school, said: "Students need to build their RQ or resilience quotient, along with their intelligence quotient and emotional quotient for the future."
Nava Nalanda High School
Nava Nalanda High School has not only been taking online classes since the start of the lockdown, they have also organised terminal examinations for all the classes. The system of taking the examinations has been very different from what it used to be. Question papers were uploaded in online groups beforehand and the students sat for the examinations under the online surveillance of the teachers. For the outgoing batch of the higher secondary, multiple choice questions were uploaded to help them prepare for the competitive examinations. The students gave the examinations online and the results got uploaded on the same day. However, principal Arijit Mitra feels: "This online teaching is just a stop-gap solution to the crisis. It can never be even a 50 per cent substitute of the normal classroom teaching."