Interest-free loans to restart lives
NGO Calcutta Social Project lends a helping hand to small traders hit by lockdown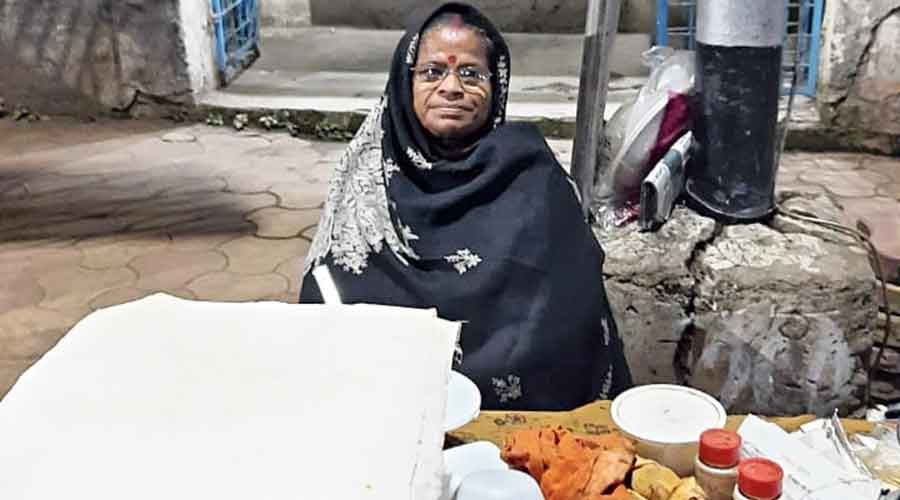 ---
Calcutta
|
Published 08.01.21, 03:42 AM
|
---
Some of the small roadside traders left penniless during the lockdown have been able to restart their businesses months later with interest-free loans.
Many of them — including a woman who sells paratha and sabzi and another woman who sells fritters — took interest-free loans between Rs 2,000 and Rs 10,000 to get their lives back on track.
They are repaying the loans from their everyday earnings, which had been reduced to zero in the months after the lockdown was announced as a precaution against Covid-19.
Most of them had exhausted their savings to survive during the lockdown and had nothing left to restart their business with, however small. The traders think the interest-free loans, from the NGO Calcutta Social Project, have restored their "self respect" but helping them start their journey towards self-reliance afresh.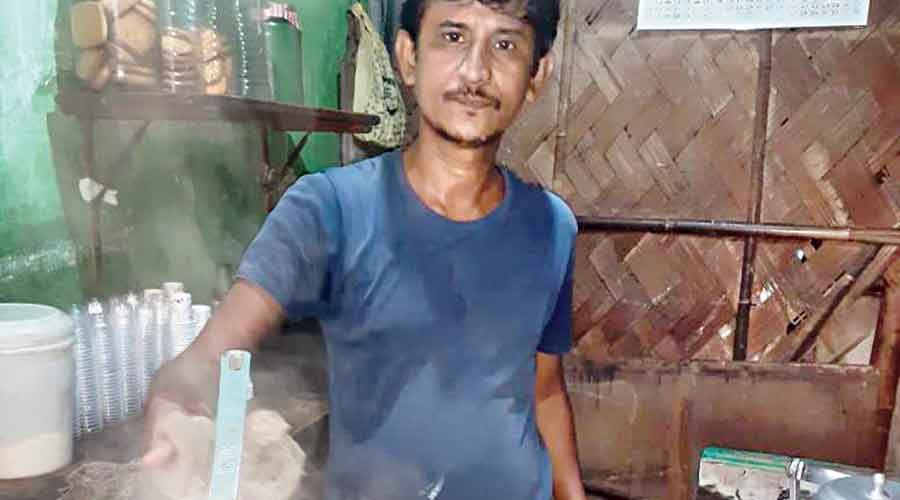 Anita Nath, who took a loan of Rs 6,000, re-started her roadside stall of paratha and sabzi two months back and has paid back Rs 1,000 so far.
"Business is not what it used to be before March. But at least I am able to make some money. On good days the sale goes up to Rs 100," said Nath, who has been running the stall for nine years.
Nath dreads to think about the lockdown days when she had "no money". She would get up at 5am to sell tea outside her house, but would hardly get any customer. "I am better off now because of the loan. I need to repay," she said.
Many of the traders were wary of taking loans, however small the amount or even if it was interest free.
For Jhuma Sardar, in her 60s, taking a loan of even Rs 2,000 for her ghugni stall was not easy.
When the head of Calcutta Social Project asked her if she needed more to invest, Sardar's response was a vehement no. "I have never taken a loan in my life. Let me pay back," she said.
Sardar's husband is ailing and has been paralysed since suffering a stroke.
The NGO started giving interest-free loans in September, by handing over money to two people in economic distress about whom Metro had written. Till now, 62 people have been given loans.
The "repayment ethics" among small traders, Calcutta Social Project president Arjun Dutta said, is "high".
"We were not into micro-lending. We found many of them needed small amounts to restart their businesses, which would help them survive. About 97 per cent of them have already started repaying," Dutta said.
Anyone whose business was affected directly by the lockdown and who had "lost turnover" is eligible for a loan from the NGO. "It should be an existing business, and not something new that they want to start," said Dutta.
The NGO rejected some applications because Dutta and his team realised that the money would not be used to fund business but to repay the loans the applicants had taken during the crisis.
Shyamal Pal sold tea and snacks and used to make
"good business" before March. Then came Covid and his life collapsed. All that Pal needed was Rs 5,000 and he is "back in business".
Meghnath Mondal, a vegetable seller, said: "I did not have enough money to buy a cycle or a van to carry vegetables to neighbourhoods. I was not in a position to take a loan with a high rate of interest," said Mondal, who has paid back Rs 1,000 of the Rs 7,000 he took from the NGO.
Calcutta Social Project has so far disbursed Rs 3.90 lakh.
"Even with a few de-faulters, we will have a substantial sum to provide loans to more people," said Dutta.