Calcutta High Court lifts curbs on schoolteacher's salary
Justice Sekhar B Saraf directs the education dept to pay wages at a higher scale to a HS school educator who had joined the service while studying master's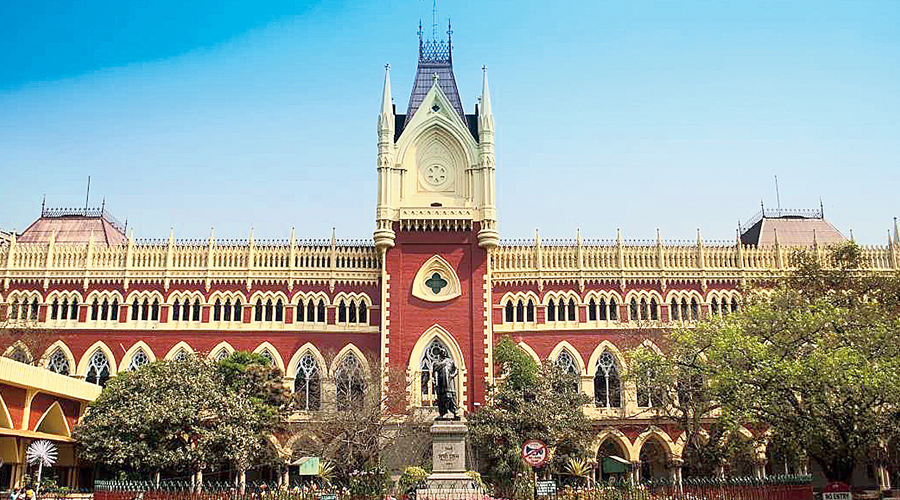 Calcutta High Court
File picture
---
Calcutta
|
Published 26.03.21, 02:40 AM
|
---
The high court on Thursday said teachers who had already enrolled in postgraduate courses when they got the job need not have prior permission from the state government to pursue the programmes.
The court also rejected the school education department's contention that such teachers were not eligible for a higher pay scale because they did not seek the permission of the district inspector (DI) of schools — a wing of the department — to pursue the courses.
On Thursday, Justice Sekhar Bobby Saraf directed the education department to pay salary according to a higher scale to a teacher of a higher secondary school who had joined the service while studying master's. 
The school education department had denied the teacher the scale on the ground that he had not obtained permission from the DI before enrolling for the postgraduate course.
An official of the department said the order would benefit hundreds of teachers who have been denied a higher pay scale on the ground that they did not have the DI's permission when they began postgraduate courses before joining the service.
After the enactment of the School Control Expenditure Act in 2005, the state government had issued a notice announcing that the schoolteachers who did not obtain permission from the DIs before enrolling for postgraduate courses would not be paid at a higher scale.
The act was introduced as part of austerity measures undertaken by the then Left Front government.
But when Animesh Chowdhury, a mathematics teacher at a higher secondary school, and other teachers who had joined the service while they were studying postgraduate courses were declined higher pay scales, they decided to move court separately.
Their contention was that the act could not be binding on them.
While hearing the case filed by Chowdhury, the judge observed that since the teacher had joined the service while studying MSc, the question of obtaining permission from the DI did not arise.
"Chowdhury had joined the school in 2011, when he was a student of Part II MSc in mathematics and obtained the degree the next year," said advocate Ekramul Bari, who appeared on behalf of Chowdhury.
The lawyer said other petitioners, too, would benefit from the order because the verdict would be used as a precedent. More than 100 such teachers were waiting for the outcome of the case, he said..
Advocate Supriyo Chattopadhyay appeared for the state.