JU dean 'quits' after admission 'pressure'
The varsity's students' union had demanded to accommodate all undergraduate students in postgraduate courses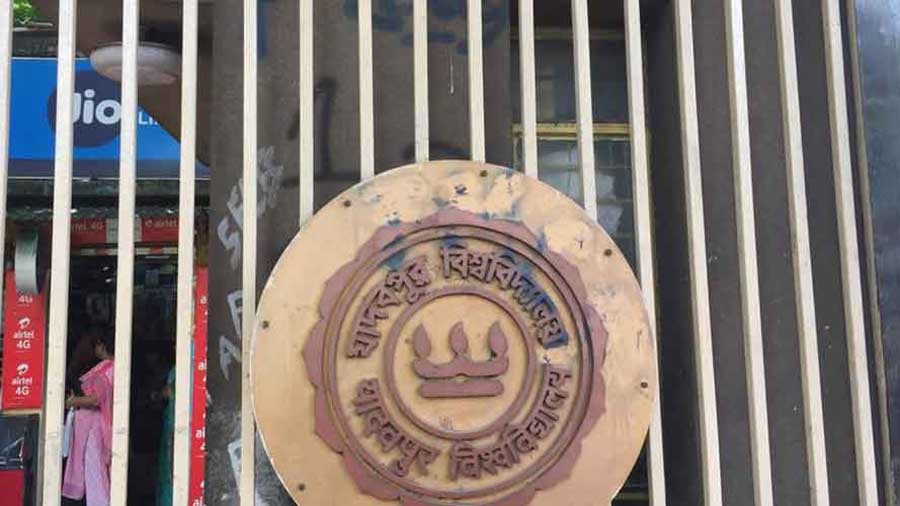 Subir Mukhopadhyay sent his resignation to vice-chancellor Suranjan Das's office on November 23
File picture
---
Calcutta
|
Published 25.11.20, 03:17 AM
|
---
The acting dean of science at Jadavpur University has resigned following what sources close to him said was "pressure" from the students' union to accommodate all undergraduate students in postgraduate courses.
Subir Mukhopadhyay sent his resignation to vice-chancellor Suranjan Das's office on November 23, hours after students met him and other heads of departments to press for their demand.
"I have not accepted his resignation and have asked him to reconsider," the VC told Metro on Tuesday evening.
"We will hold another meeting with the students to resolve the situation. The university will do its best to cater to the interest of the students. But I will also want students to take a look at the university's infrastructure and help the university maintain its excellence."
Mukhopadhyay said he had mentioned in "my resignation letter... that from now I will not participate at any meeting of the faculty of science as dean,"
At JU, the physics, chemistry and mathematics departments have 81, 76 and 110 undergraduate seats, respectively.
At the masters' level, the seat counts are 41, 41 and 70 in the day programme. There are as many seats in the evening programme, too, but JU students are usually reluctant to join the evening courses, which drag on for three years, compared with the two-year day courses.
JU, following a government order, has reserved 20 per cent of the PG seats for students from other universities this year. Till last year, 40 per cent of the seats used to be set aside for students from other universities.
This reduction has been brought about by a realisation that graduating students from any state university including JU would prefer to stay back for master's, instead of moving to other states, because of the Covid pandemic.
A JU official said there were more MSc aspirants this year because a section of students who graduated this year had decided to stay back. "Another reason for the rise in the number of aspirants is lenient evaluation," the official said.
"The situation has been made more complicated following the refusal of some internal students to be accommodated in the evening programme…. Caught between the demand to accommodate all internal students and the education department's order, the dean resigned."
Sources said the dean had mentioned in his letter to the VC that he had been subjected to sustained pressure by office-bearers of the science faculty students' union.
When contacted by this newspaper, the general secretary of the science faculty students' union, Krishnendu Kundu, declined to speak on the allegations. Repeated calls to the union's chairperson, Jyotirmoy Biswas, went unanswered. He did not respond to text messages either.