ISC board results: Anxiety over college admissions after marks glut
This has left many students with stellar scores worried about finding a seat in an institute of their choice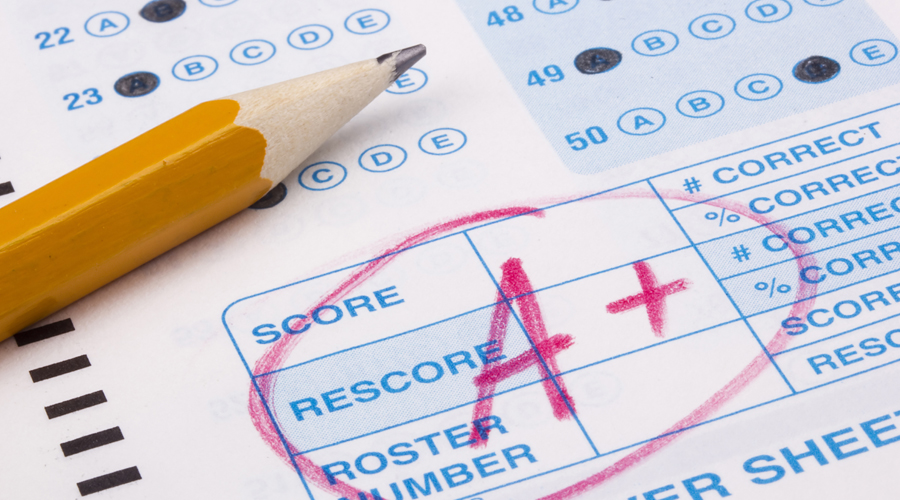 ---
Calcutta
|
Published 25.07.21, 02:45 AM
|
---
Schools in the city reported an unusually high number of students scoring 95 per cent or above in aggregate as the ISC (Class XII) board results were announced on Saturday.
The glut in marks has left many students with stellar scores worried about finding a seat in a college of their choice in a year when admission will depend largely on board results.
The Council for the Indian School Certificate Examinations announced the results for both the ICSE (Class X) and the ISC on Saturday.
The pass percentage is 99.76 in the ISC (India and abroad) among 94,011 students from 1,166 schools.
In Bengal, the pass percentage is 99.63 among 26,859 candidates from 282 schools.
In the ICSE, the pass percentage is 99.98 per cent (India and abroad) among 219,499 students from 2,422 schools. In Bengal, where 39,520 students from 391 schools appeared, too, the pass percentage is 99.98 per cent.
Terence Ireland, principal of St James' School, said the "gap between super performers and those in the next level" was very narrow this time.
"The students are anxious about whether they would get a college or subject of their choice with so many high scorers around. (There are) many high scorers in many schools...."
"Even (a margin of) 0.1 per cent or 0.2 per cent (in aggregate scores) will make a difference for the good students," said Sujoy Biswas, principal of the Rammohan Mission High School.
The council had cancelled both the ICSE and the ISC exams because of the pandemic, working out a way of marking students on the basis of past exams, project and practical work and internal assessment, normalised against their schools' performance in recent years.
"In spite of the (Covid) crisis, the CISCE has against all odds and difficult circumstances prepared and tabulated the results for the ICSE and ISC," said Gerry Arathoon, chief executive and secretary, CISCE.
Among those who scored 95 per cent or above are 96 of 173 students from Modern High School for Girls; 56 of 139 from La Martiniere for Girls; 75 of 231 from The Heritage School; 46 of 121 from Loreto House; 16 of 124 from Calcutta Girls' High School; 17 of 63 from the Rammohan Mission High School; 19 of 105 from the Sri Sri Academy; 20 of 168 from the MP Birla Foundation Higher Secondary School; 39 of 217 from La Martiniere for Boys; and 43 of 223 from St. Xavier's Collegiate School.
Several schools said the number of high scorers and the class average in the ISC seemed to have risen this year, with teachers fearing a "bottleneck" in college admission.
"The colleges will have to find ways to screen the deserving candidates," said Damayanti Mukherjee, principal of Modern High School for Girls.
"So many factors were considered while calculating the (ISC) results; similarly, for college admission, other factors should be taken into consideration and not the marks alone."
Teachers said that while the number of high aggregate scorers had risen, the number of students scoring 100 or 99 in subjects like mathematics had fallen this year.
"Some students would surely have scored 100 had there been a physical exam," said Rupkatha Sarkar, principal of La Martiniere for Girls.
But this year's marks depended on two years' performance, and a student losing a mark or two here or there got reflected in the final results, Sarkar added.
Many students regretted that their Class X board marks too were considered while calculating their ISC scores.
"My science and maths scores were low in the ICSE, and these were taken into account (in the calculation of ISC scores)," a humanities ISC student said.
"I have scored 96 per cent but I'm not sure how many (high-scoring) students I have to contend with."
Sarkar of La Martiniere for Girls said the challenge for the students would be to fulfil the requirements of a viva or an entrance test, if held.