Illegal cracker units blow up in Champahati
The place, about 30km from the heart of the city, is a popular destination for many people in Calcutta, ahead of Diwali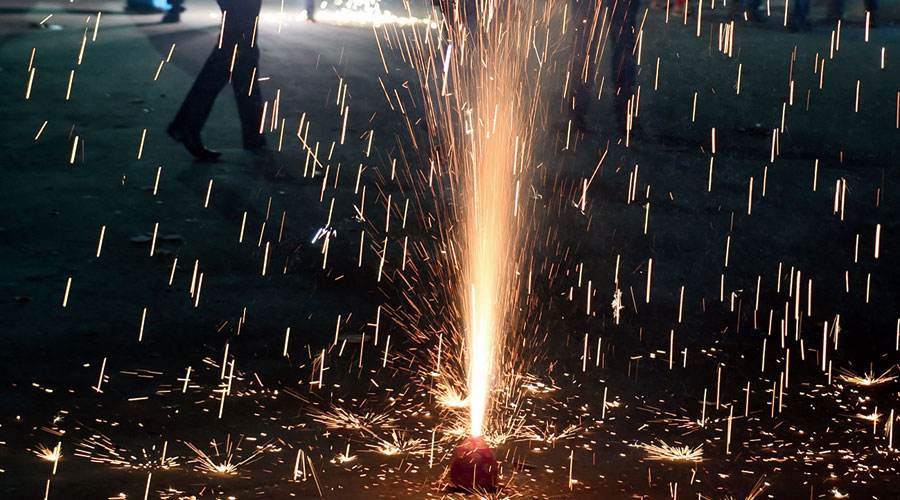 The explosives were meant to be used in the manufacture of crackers, the police said.
Shutterstock
---
Calcutta
|
Published 05.11.20, 04:25 AM
|
---
At least three illegal firecracker manufacturing units and two houses were gutted and several people injured after a godown stacked with explosives caught fire in Champahati, South 24-Parganas, on Wednesday afternoon.
The explosives were meant to be used in the manufacture of crackers, the police said.
Champahati, about 30km from the heart of the city, is a popular destination for many people in Calcutta, ahead of Diwali, who head there to buy firecrackers and banned bombs at a lower price.
Thousands of villagers in Nungi and Champahati get into making illegal firecrackers to cater to the flourishing market, the police said. Raids are common.
The explosion happened a day after the Bengal government requested everyone to stay away from bursting crackers and to consider the plight of Covid patients who suffer from breathlessness because of oxygen shortage.
"The accident reveals the amount of explosives that had been stacked in the area even this year," an officer of the Baruipur police district said.
Several people have told cops they heard a huge explosion around 11.30am and saw a small godown at Haral on fire.
A temporary market of firecrackers had come up in Champahati and several shops had displayed their items in front of their houses to attract customers, mostly from Calcutta.
After the godown caught fire, explosives stacked inside went off. Big firework shells on display in the shop outside the house exploded and landed on adjoining houses where temporary shops had been set up.
People ran out of their houses as a few tried to douse the flames with buckets of water. A fire engine from Baruipur fire station reached the spot followed by another from Narendrapur fire station and a third from Canning fire station.
"Two residential buildings were destroyed and three shops gutted because of explosives stocked to make firecrackers," Soumen Mondal, the officer in charge of Sonarpur fire station, said. "No one was killed. We have rescued the injured."
Preliminary investigations revealed the fire began at the house of Samar Naskar where explosives had been stacked. Fire officers have said many houses in the area have a huge stock of explosives. It could have turned disastrous had the fire gone out of control, a fire officer said.
"We have started a case under the explosives act against several people for illegally storing explosives," an officer of Baruipur police station said. "A forensic team will inspect the site on Thursday."
"There are thousands who are involved in this trade here. We have appealed to them not to use banned firecrackers. The state government, too, has made an appeal," Nirmal Mondal, the MLA from Baruipur East, said.