IIT Kharagpur appeal after student tests positive
All students who are presently staying in the campus have been asked to vacate hostels latest by August 23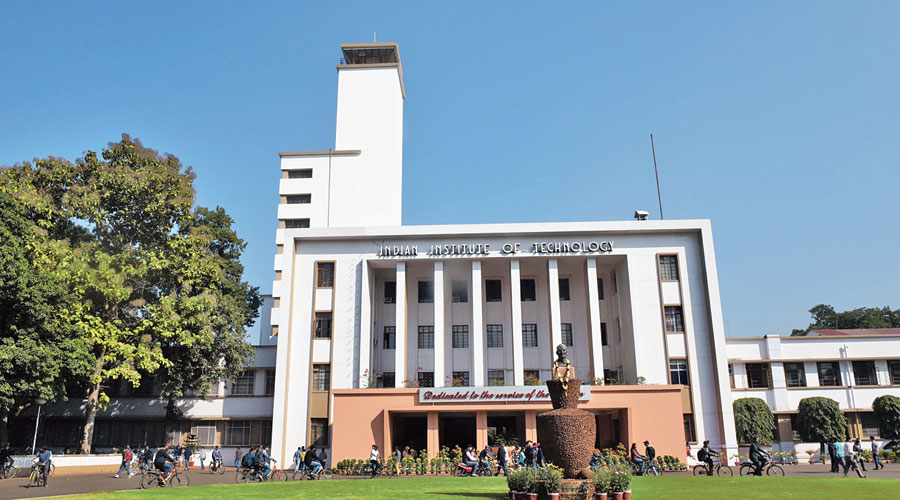 ---
---
The IIT Kharagpur authorities have asked the 300-odd students still on the campus to move out by August 23 after a student tested positive for Covid-19, officials said.
An official of the institute said the student who tested positive was being treated at a Calcutta hospital. His condition is stable.
Those who came in contact with the infected student have been asked to get themselves tested at BC Roy Technology Hospital on the campus. "They will undergo the rapid antigen test at the campus hospital," the official said.
The 300-odd students who could not leave the campus because of lack of transport options in the middle of the pandemic are sharing three hostels.
In a notice sent to the wardens, the dean of students' affairs, Somesh Kumar, said: "In view of a Covid-19 case detected in one of the halls and since the student has taken dinner in the private mess, we were compelled to seal all the halls of residence."
The notice says: "All students who are presently staying in the campus must vacate the halls latest by August 23... and proceed to their hometowns."
Of the 3,200-odd students of the institute, only about 300 are still on the campus. The rest vacated the hostels by June 20, in compliance with a notice issued on June 10.
Some of the 300-odd are from remote areas of Maharashtra, Karnataka and Jammu. On the campus, they have been put up at Madan Mohan Malviya Hall of Residence, Lal Bahadur Shashtri Hall of Residence and Sister Nivedita Hall of Residence.