IIM Calcutta alumni donate portable oxygen concentrator
The equipment is especially for the group C and D staff, canteen workers and the underprivileged employees who may find it difficult to bear the cost of treatment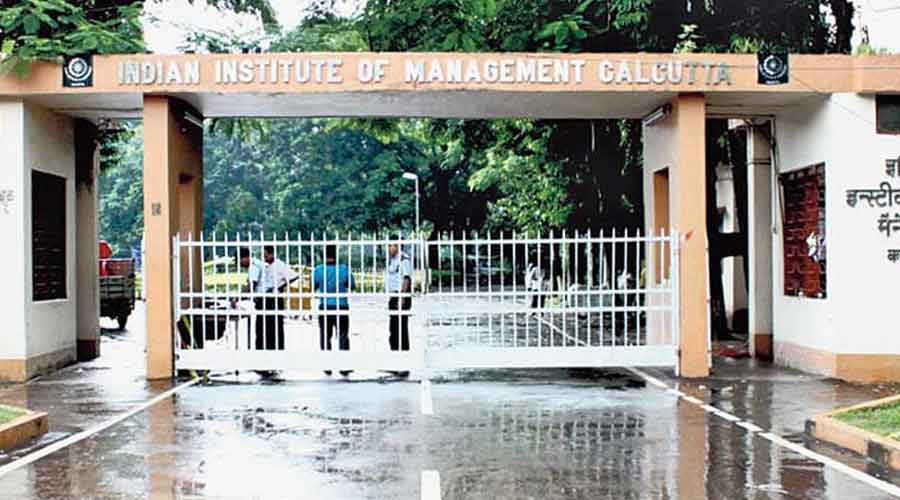 ---
Joka
|
Published 27.06.21, 01:23 AM
|
---
Some of the IIM Calcutta alumni who had graduated in 2007 have donated a portable oxygen concentrator to the institute in memory of Dharmesh Oraon, an alumnus from the same batch who passed away on April 30 after contracting Covid-19.
The equipment is especially for the group C and D staff, canteen workers and the underprivileged employees who may find it difficult to bear the cost of treatment, said some of the former IIM C students.
The device will be kept at the medical unit of the Joka institute.
Dheeraj Singh, who was a roommate of Oraon, 39, at the new hostel during his two-year stay on the campus, said some of the batch mates put their resources together in memory of their dear friend.
After remaining in a private hospital in Mumbai for about a month, Oraon, who was from Ranchi, passed away.
"He died from lack of oxygen. We thought why not give this (oxygen concentrator) to  the staff of IIM Calcutta. We know the Calcutta institute in Joka is far-off from the medical facility. It can be fitted into an ambulance, can be taken to home or hospital. We don't want any more Dharmeshes to happen," said Dheeraj Singh, who works in Delhi.
"No one should die because of lack of basic amenities."
Cases of Covid have been reported in IIM Calcutta among the staff, teachers and students.
In April, IIM Calcutta had asked students of its two-year MBA programme and one-year MBA executive programme to vacate hostels because of the developing Covid-19 situation.
"This donation of a life-saving device reiterates institute-alumni relations," said Manish Thakur, dean (new initiatives and external relations).