IIEST students' senate writes to institute director about fee inaction
Pupils are aggrieved as the institute had yet to call a meeting of the board of governors to consider the proposal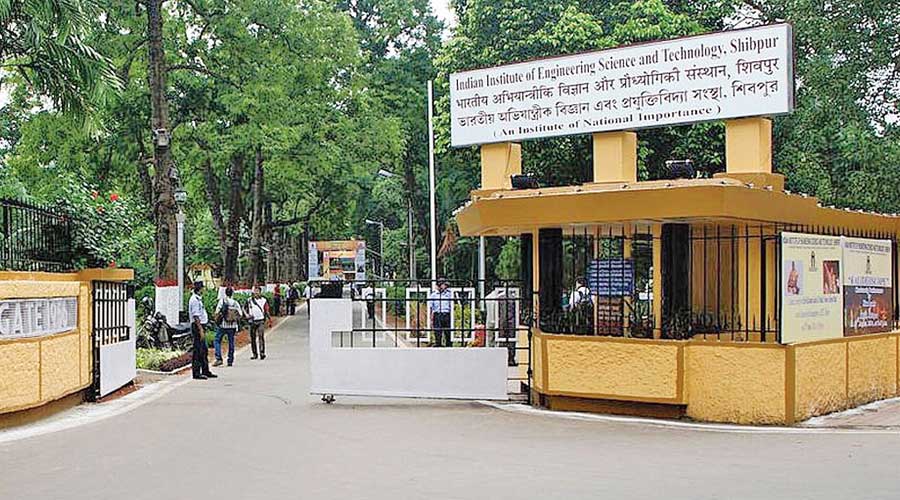 ---
Howrah
|
Published 17.08.21, 02:06 AM
|
---
The students' senate at IIEST has written to the director asking why the authorities had not yet approved a proposal to reduce the mess establishment fees and overhead charges.
The senate, which represents all students of the Indian Institute of Engineering Science and Technology, had in May sought relief because of the financial toll the pandemic has taken. A proposal passed by the senate on the relief was forwarded to the director in June for approval, said an office-bearer of the students' body.
Students are aggrieved because the institute had yet to call a meeting of the board of governors to consider the proposal.
Repeated WhatsApp calls and text messages to director Parthasarthi Chakrabarti went unanswered.
An IIEST official said the board could meet later this month.
Metro had on July 3 reported about the fee reduction proposal. Director Chakrabarti had then said: "We want to give students relief on fees. The proposal on reduction has been sent to the institute's board of governors for approval."
The students' senate has written in its letter to the director, which was sent last week: "It's more than a year we are at home, learning through online resources only. No surveys for grievances confronting students during online semester (studies) were conducted."
The senate representatives told The Telegraph that unlike IIT Kharagpur, no survey was conducted at the Shibpur institute to identify the problems students might be facing while attending online classes. The institute has been holding online classes since March 2020 because of the Covid pandemic.
According to the proposal, the mess fees should be reduced from Rs 5,000 to Rs 2,900 for fourth-year students and from Rs 6,200 to Rs 4,100 for third-year students.  The general secretary of the senate, Harshvardhan Singh, said it was not clear why the institute could not hold a meeting of the board of governors to discuss the matter.