High school students turn teachers for juniors of same school
The pupils are children who do not have the same environment in their homes as their peers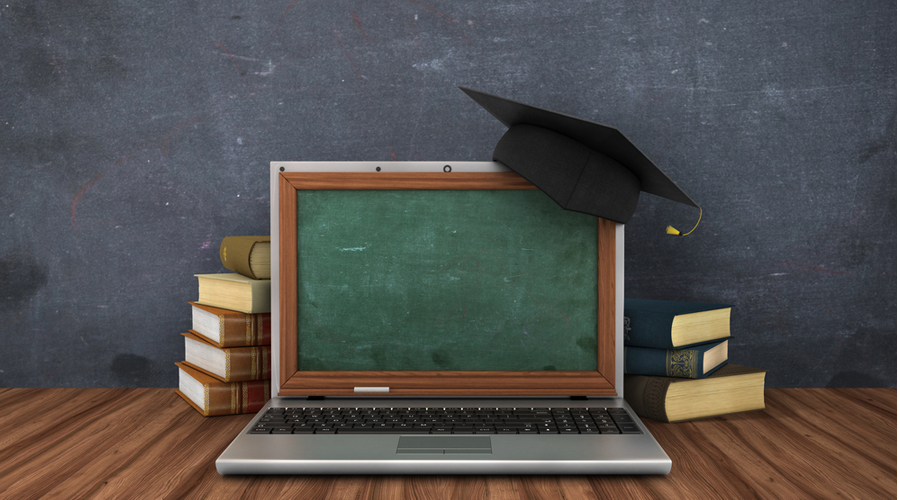 The classes are conducted in groups of five or six by each senior student.
Shutterstock
---
Calcutta
|
Published 06.05.21, 01:40 AM
|
---
A group of high school students is conducting English language lessons for students who come from homes not as privileged as theirs but attend the same school.
Class IX students of Sri Sri Academy have taken the initiative to mentor a group of students from Classes IV, V and VI in writing and speaking English because they felt "competent enough to teach and had the time to do so".
The pupils are children who do not have the same environment in their homes as their peers. The hand-holding by seniors would help them hone their English conversation and writing skills.
The one-hour session every weekend that started six weeks back helps the boys and girls interact freely. The children get practice in speaking English, something that has suffered over the last one year of online classes.
"During the pandemic, we had more time because activities got limited. We thought of doing this for our own juniors. We give them scope to share their poetry and art skills as well," said Diya Shah of Class IX.
The classes are conducted in groups of five or six by each senior student.
"We can also clarify doubts if we want to," said a Class VI student, who attends the sessions.
Her mother said that the classes ensure that she converses in English with her seniors. "She cannot do so with anyone at home. But I see her speaking to her friends in English. Had it been left to us, we would not have been able to give her an English medium education," said the homemaker whose husband works in a flower shop near Kalighat temple.
Principal Suvina Shunglu said the idea did not come from the teachers but from eight Class IX students who wrote to her.
The school had started taking in a few children from the neighbourhood from underprivileged backgrounds at the entry-level every year about eight years back. Their parents work in shops or as security guards or domestic help.
"During the pandemic, we provided them with tablets so that they could attend online classes," said Shunglu.
The school gave permission to the Class IX students because they thought it a good platform to build a rapport.
"A lot of inhibitions are reducing as they engage in conversation through which there is an exchange of ideas," said Shunglu.
The classes mostly focus on vocabulary games, comprehension and writing stories or essays.
"Since we cannot go to school, the interaction is restricted and these students are in an environment where they cannot interact in English. As seniors, we are only helping them to write and speak in English," said Mitadru Dasgupta, a Class IX student.
"We told them in the first class we are not teachers but are here to share each other's knowledge and we have noticed that they can speak more freely without caring about their language or grammar," said Mitadru.
Conversation in English is something completely lacking in some homes. "This interaction with senior students serves as a practice forum for them to speak and express themselves in small groups," Shunglu said.