Court rap for illegal Salt Lake buildings
It asked them to take action against persons who allegedly constructed buildings illegally by grabbing plots owned by the state urban development department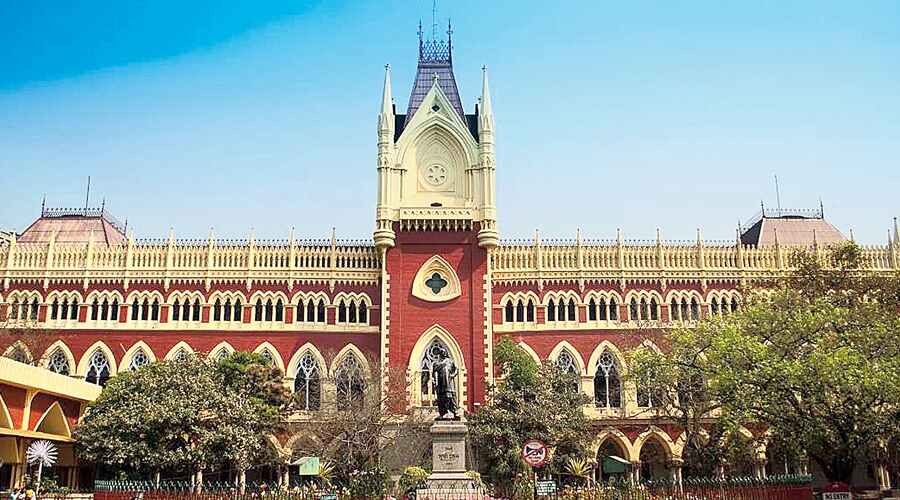 Calcutta High Court
File Picture
---
Salt Lake
|
Published 06.08.21, 08:35 AM
|
---
Calcutta High Court has criticised both the state government and the Bidhannagar Municipal Corporation (BMC) for their indifferent attitude towards carrying out an order of the court, asking them to take action against persons who allegedly constructed buildings illegally by grabbing plots owned by the state urban development department and to take steps to demolish the buildings.
The order came following a public interest litigation by the residents of Nabapalli, Shantinagar and Naobhanga areas under BMC wards 35 and 36, alleging that a good number of buildings were coming up in their areas illegally on state-owned plots.
On July 19, appearing for the residents, advocate Bilwadal Bhattacharya claimed before the court that a good number of illegal buildings had already been constructed on state-owned land and neither the state urban development department nor the municipal corporation was taking any action in these regards.
"Complaints had already been lodged with the police, the department concerned and the corporation by my clients. But due to reasons unknown, no one is ready to stop the land grabbers," Bhattacharya claimed.
The lawyer claimed that the promoters did not bother to keep space even for the entry of fire brigade vehicles in the areas behind the buildings.
Bhattacharya also claimed that 28 such new buildings were still vacant while flats in other buildings had been sold to others.
Hearing the plea, the division bench headed by Acting Chief Justice Rajesh Bindal had directed the state and corporation to identify the buildings and demolish them. The bench also asked the government and the civic body to initiate legal measures against the persons grabbing government property.
But on July 30, when the matter came up for hearing again, Bhatacharya claimed that no step had been taken yet.
State advocate general Kishore Datta told the court that correspondence between the state urban development department and the BMC had already started so the court order could be obeyed.
But the acting chief justice said that the government and the civic authority were "more interested in writing letters to each other. It seems that they are not at all interested in taking legal action against the offenders".
Justice Bindal said: "The court cannot be a mute spectator even after noticing the irregularities. Respondents must take steps."
The bench fixed August 9 for the next hearing of the case when both the state and civic body would have to file compliance reports.