Heavy rain eludes Calcutta but weather improves
The temperature is likely to remain under check for the next few days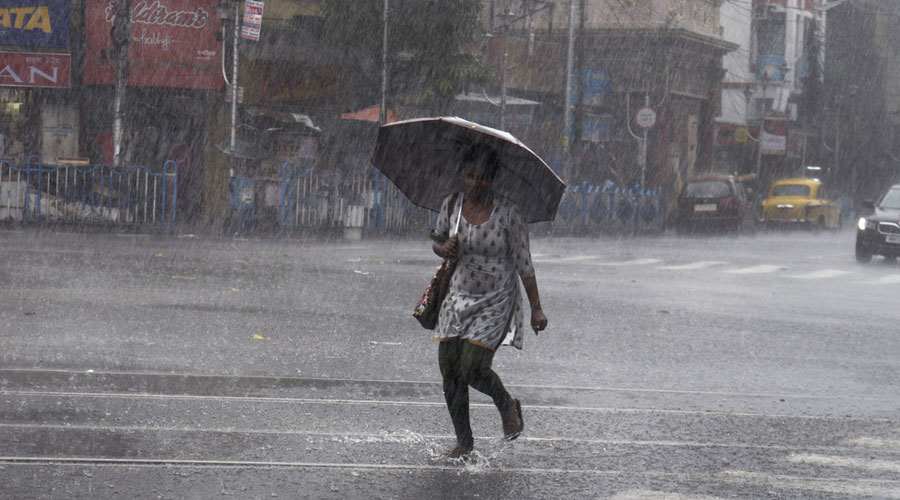 ---
|
Calcutta
|
Published 06.08.20, 04:33 AM
---
Monday, above 37 degrees. Tuesday and Wednesday, 29.5 degrees.
Heavy rain eluded the city but the sweaty conditions have been replaced by pleasant weather since the overcast conditions set in on Tuesday.
The Celsius is likely to remain under check for the next few days, the Met forecast.
The maximum temperature was 29.5 degrees on both Tuesday and Wednesday, during which the city got around 40mm and 25mm of rain, respectively.
The sky was overcast and it rained persistently throughout Wednesday. The sun hardly appeared for the second day on the trot.
The ACs were switched off at many homes. For the better part of the day, even the fan at full pelt was too much.
"The maximum temperature is likely to remain in the range of 30 and 32 degrees over the next few days," said a Met official.
The change in weather was brought about by a low-pressure system that formed over the northern Bay of Bengal. It was tipped to trigger heavy rain in the city on Tuesday.
The sky was supposed to have cleared from the second half of Wednesday. The system was to have passed over Bangladesh and central Gangetic Bengal, towards Jharkhand. It is following the same trajectory but the movement is slower than expected. "That is the reason for the clouds and rain to linger," said Calcutta IMD director G.K. Das.
The intensity of the rain and the volume of clouds are likely to reduce from Thursday. But since the monsoon trough has descended south, the next few days are likely to see some rain.
"When it rains, it will not be a quick spell but a persistent one," said a Met official.
For most of July, the trough was stationed over the foothills of the Himalayas.