Three arrested for denying Madrasa teachers accommodation
They have been charged with malicious acts intended at outraging religious feelings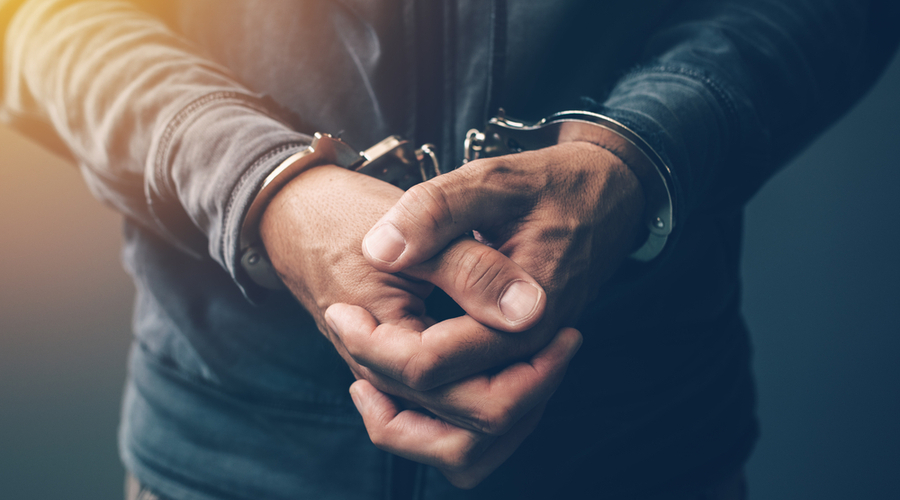 ---
---
The manager of a guest house in Salt Lake, an employee of another guest house in the township and a booking agent were arrested on Tuesday following allegations by 10 madrasa teachers that they were driven out of one guest house and refused accommodation in another because of their identity.
The accused are Goutam Saha, 35, the manager of a guest house in DL Block; Sanjay Sen, alias Debu, 33, an employee of a guest house at CL; and Tubai Sharma, 25, an agent who had taken the group to two guest houses.
The teachers from Malda have alleged that they had booked rooms in the DL Block guest house.
All the men have been charged under various sections of the Indian Penal Code, including 295A (deliberate and malicious acts intended to outrage religious feelings of any class by insulting its religion or religious beliefs) and 406 (criminal breach of trust).
If convicted, the three can be jailed for three years and fined. A court in Salt Lake remanded them in two days' police custody.
"We have started a case and are probing it from every angle," said Mukesh, the Bidhannagar City Police commissioner.
One of the teachers said they got the impression that they were taken from one guest house to another and refused rooms because of their names, appearances and clothes.
The teachers said they still could not fathom how such a thing could happen to them. "We are happy that the authorities have acted. We keep travelling to Calcutta on work. We regularly book guest houses to freshen up. This never happened before and we are aghast and still cannot accept that this has happened in Bengal," said Mahbubur Rahman, the headmaster of Alipur Madrasah Shiksha Kendra in Kaliachak, Malda.
The 10 madrasa teachers from Malda, including eight headmasters, arrived in Salt Lake around 6am on Monday after an overnight journey from Malda. They met with Sharma, who allegedly told them that there were no rooms in the DL-39 guest house and took them to the CL Block property.
The teachers were given rooms at CL-264 but were asked to leave after a couple of hours. A police officer said Sen was on duty when the teachers were turned out of the CL Block guest house. Sharma then accompanied them to CJ2.
In CJ Block, the group was made to wait for 45 minutes in a hall and then told that they could not be accommodated in any of the rooms, one of the teachers said.
The teachers, who had booked rooms in the DL Block guest house to freshen up before attending a meeting in the education department, had no option but to take shelter under the East-West Metro viaduct (the ground below the overhead tracks) near Bikash Bhavan amid showers and left the city after finishing work.
The guest houses in DL, CL and CJ blocks are operating out of properties that are marked as residential in the records of the urban development department, an official said. "Guest houses or other commercial establishments can run out of Salt Lake properties only after they are converted into commercial properties following the payment of a fee," the official said.
"The rates vary from one sector to another and commercial properties in Salt Lake have to pay a higher tax compared with residential ones," said an official of the Bidhannagar Municipal Corporation.
The owners of the guest houses in CL and CJ blocks have not even applied for a trade licence from the Bidhannagar Municipal Corporation, the official said.
Krishna Chakraborty, the mayor of the corporation and whose ward includes CJ and CL blocks, said it was the urban development department's duty to check the status of properties used for commercial purposes.
Asked why the corporation was not acting against guest house owners operating without a trade licence, Chakraborty said they did not have enough personnel to do so. "Our councillors don't have enough manpower to check the paperwork of every guest house," she said.