Go to only coronavirus hospitals: Bengal CM
Advice for people with Covid-19 symptoms follows isolation of 75 NRS personnel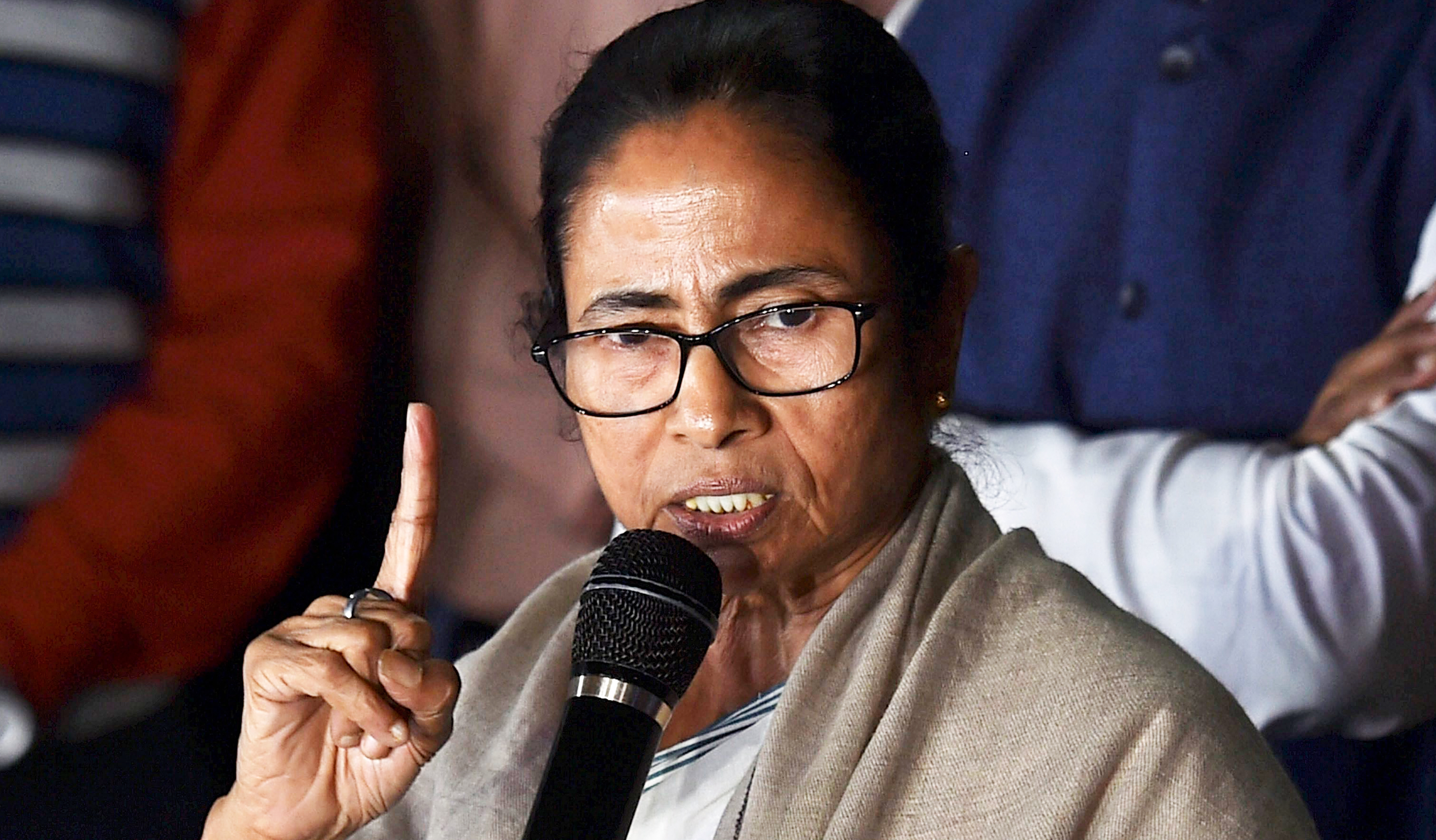 West Bengal Chief Minister Mamata Banerjee
File picture
---
Calcutta
|
Published 06.04.20, 11:55 PM
|
---
Chief minister Mamata Banerjee on Monday urged people with symptoms of Covid-19 to visit only designated hospitals for coronavirus patients such as MR Bangur Hospital.
Mamata's call came after about 75 medical service providers, including around 30 doctors, of the NRS Medical College and Hospital were quarantined for being exposed to a Covid-19 patient.
Mamata said people with Covid-19 symptoms — such as fever, dry cough and/or respiratory troubles — should visit MR Bangur Hospital, where all facilities for treating such patients have been created.
"I will request everyone who has such symptoms (of Covid-19) to go directly to MR Bangur Hospital. A mechanism to treat such patients is ready there. Please do not go to NRS Hospital, Calcutta Medical College or SSKM Hospital," she said.
"A patient with pneumonia went to NRS hospital. He died and after his death it became known that he had tested positive for Covid-19. Now, all doctors and nurses are worried since the man tested positive. Doctors and nurses need to be in good health," she said.
The chief minister's statement came on a day the NRS authorities sealed the male general ward and the critical care unit where the Covid-19 patient was admitted. He died on Saturday.
Mamata did not say why she was urging people with symptoms of coronavirus infection to not visit hospitals that have not been designated as Covid-19 hospitals.
But doctors said it could be because of the incident at NRS hospital and the fact that a large number of healthcare professionals had to be quarantined.
"In a situation like this, losing the service of 30 doctors and many more nurses and other health-service providers is a big blow. I think the chief minister urged people with symptoms to visit only Covid hospitals keeping that in mind," said a state government doctor.
The person who died at NRS was in his 30s, said a state government official. He was admitted with problems of a blood disorder. Since there were no tell-tale signs of Covid-19, doctors kept him in the male general ward and later shifted him to the critical care unit when his condition worsened.
As doctors did not find any symptoms in him, they treated him the way they are treating any non-Covid patient, without taking any extra precautions, said the official.
When the youth showed symptoms of Covid-19, they sent his samples for tests. "He tested positive. The report came after his death. That is why all health-care providers who were exposed to him have been sent to a quarantine centre," said the official.
Officials said all medical records of the youth would be sent to a five-member expert committee set up by the state health department. The committee will examine all the documents and decide whether the patient died of Covid-19 or because of some co-morbidities.
Metro reported on Monday that the state government had set up four Covid-19 hospitals in the city. The hospitals together have 1,425 beds — MR Bangur Hospital has 1,100 beds, Chittaranjan National Cancer Institute (New Town) 192 beds, Beleghata ID hospital has 82 beds and AMRI Hospitals Salt Lake has 51 beds.
"A person with fever or any other symptom of Covid-19 can visit the clinics at these hospitals," an official said.