Stan Swamy wasn't mum when doubters were tortured: Felix Raj
He was speaking at a meeting on Sunday to protest 'against the institutional killing' of the 84-year-old ailing Jesuit and tribal rights activist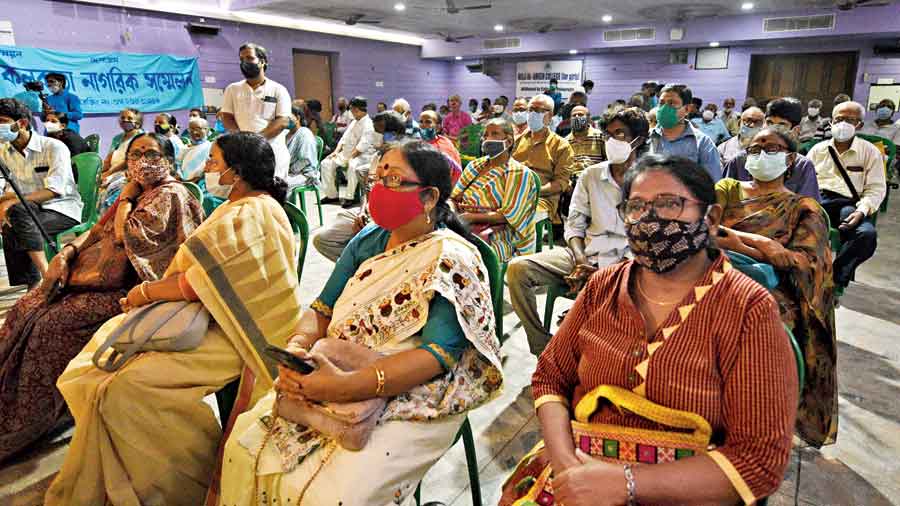 The audience at the protest meeting at Milli-Al-Ameen College in central Calcutta on Sunday.
Gautam Bose
---
Calcutta
|
Published 26.07.21, 01:51 AM
|
---
Father Stan Swamy was not a "silent spectator" to the torture that was being unleashed on whosoever dared to question 'the ruling powers of India", said Father Felix Raj, the vice-chancellor of St Xavier's University.
He was speaking at a meeting on Sunday to protest "against the institutional killing of Father Stan Swamy".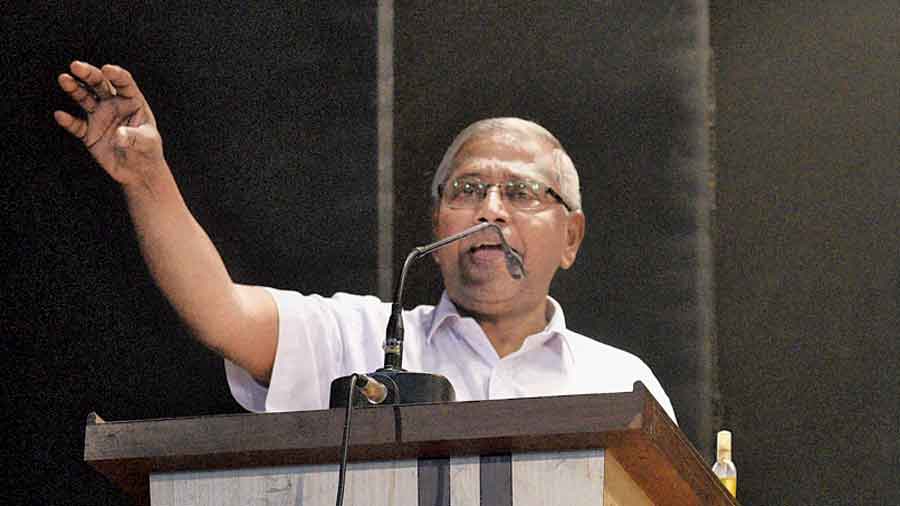 The VC quoted from a video message of Father Stan: "…What is happening to me is not something unique, it is a broader process taking place all over the country. We all are aware how prominent intellectuals, lawyers, writers, poets, activists, student leaders are put in jail because they have expressed dissent or raised questions about the ruling powers of India." 
"He (Father Stan) was happy to be part of the process because he was not a 'silent spectator'. 'I am ready to pay the price, whatever be it', he said," Father Felix Raj said at the meeting organised by the Paschim Banga Samajic Nyay Mancha, Kolkata Jela Committee, and held at Milli-Al-Ameen College in central Calcutta.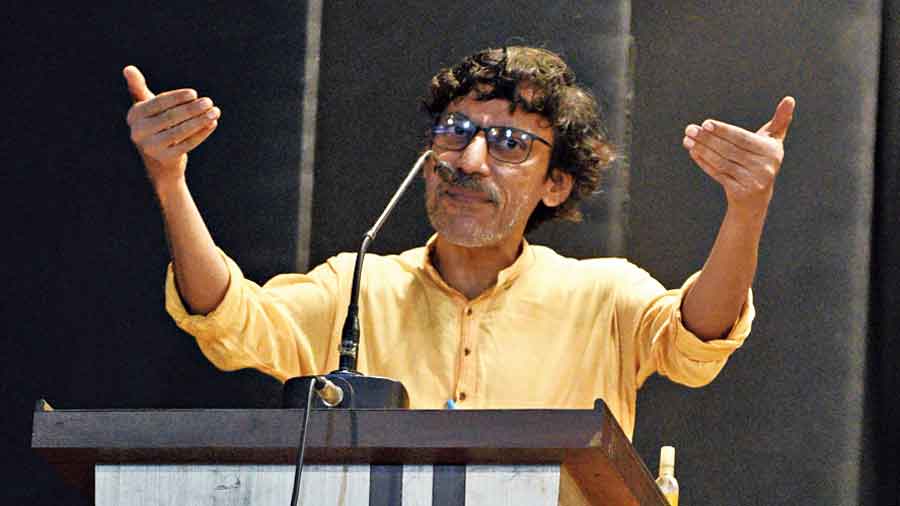 "His tragic death in custody is termed as a case of judicial murder…. His bail petition was rejected so many times and this proves the inherent weakness of a section of the judiciary." 
The 84-year-old ailing Jesuit and tribal rights activist from Ranchi had died in custody in Mumbai earlier this month while waiting for bail for nine months, since his arrest by the National Investigation Agency in connection with the Elgaar Parishad case.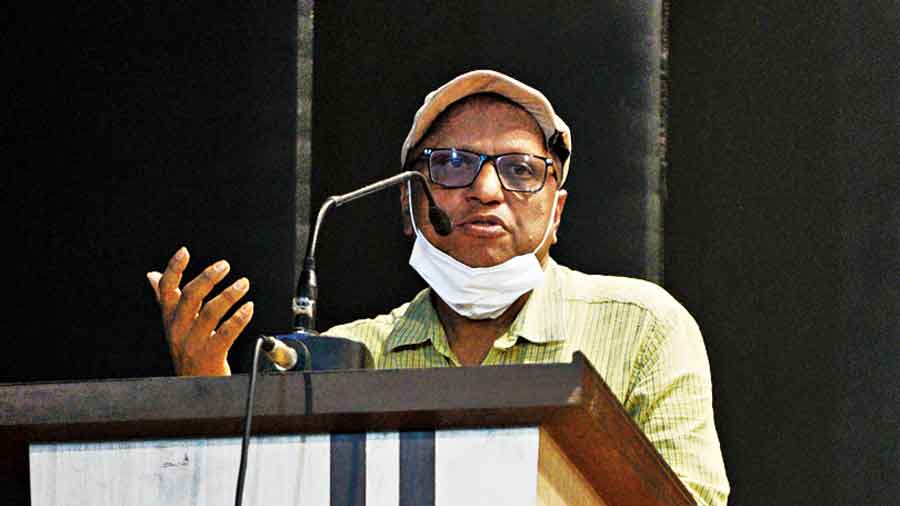 More than 100 people attended the protest meeting following all Covid safety protocols. 
Father Felix Raj described as "politically motivated" the arrest of Father Stan. 
"Looking at the shameful way this senior Jesuit priest had been arrested, I find myself failing to repeat the words of Christ on the cross: 'Father, forgive them; they do not know what they are doing'. The arrest was politically motivated," said the VC, who had led a march in Calcutta on October 15, demanding the release of Father Stan. 
Father Stan, he said, was a "gentle protector" of the rights of the tribals and other downtrodden people.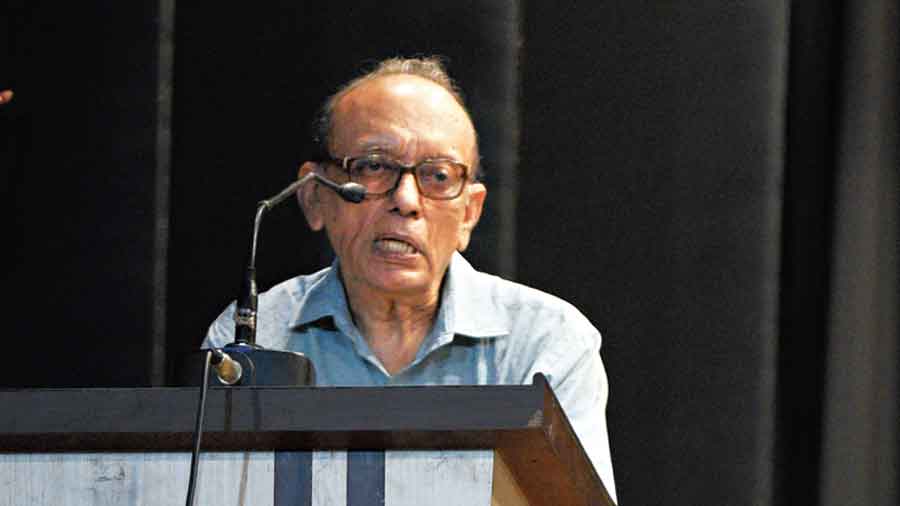 Abdul Kafi, one of the speakers at the event, said the fascist regime in the country had become so desperate that they denied an aged person suffering from Parkinson's disease the basic facilities that he deserved in jail.
"A fascist regime always seeks to create a narrative that it is feeling threatened and cooks up conspiracy theories repeatedly. That is why they implicated an 84-year-old in a false case.
They did not even allow a Parkinson's disease patient, who could not eat by himself, a straw and sippers. NIA said they did not have these. How shameless can a regime be?" said Kafi, who teaches Bengali at Jadavpur University.
A disability rights body in November had launched a campaign to send sippers to the Taloja jail in Navi Mumbai, where Father Stan was lodged.
The Jesuit had on November 6 petitioned a court requesting the National Investigation Agency to return his straw and sipper, which had been seized when he was taken to the jail on October 9.
Debesh Das, a professor of JU and president of the Calcutta district committee of Paschim Banga Samajic Nyay Mancha, said it was time for academics and thinkers to speak out against the arrest of activists and acts of injustice.  "That is how we can pay a befitting tribute to Father Stan Swamy," he said.
Former Kalyani University professor Tirthakankar Chatterjee said Father Stan Swamy was murdered because he dared to question those in power why tribals were being denied the rights guaranteed by the Constitution.