Farm bill protest rally on Friday in Kolkata
The organisers also want the minimum support price mechanism to remain unaltered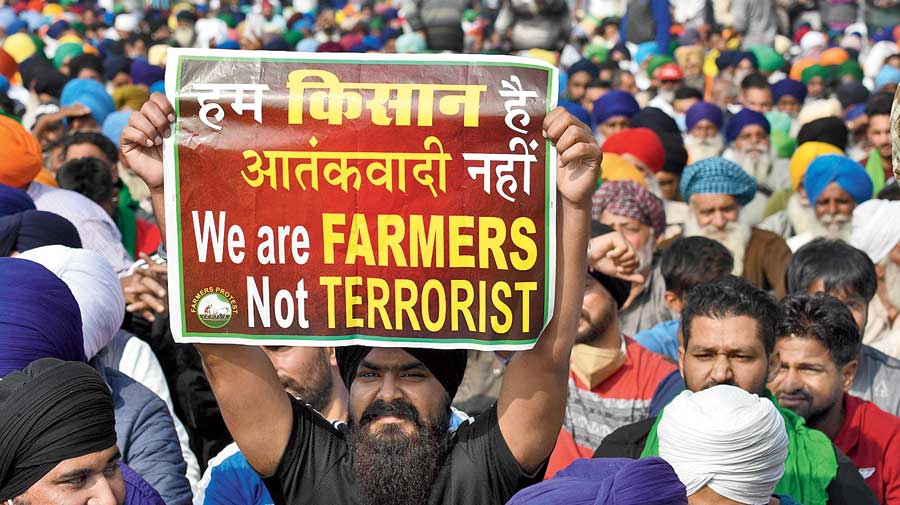 ---
Calcutta
|
Published 16.12.20, 03:08 AM
|
---
A march from Rajabazar to Moulali has been organised on Friday to prot-est farm laws and express solidarity with the protesting farmers.
A group of people who took part in a sit-in against the National Register for Citizens and the Citizenship Amendment Act from January to March, and was forced by the pandemic to call off the protest, has given a call for the rally.
"We felt the need to raise our voice for the protesting farmers. One need not be a farmer to protest against the laws enacted by the Centre. This law is going to bring in the rule of a few oligarchs in the agricultural sector," said Umar Awais, the convenor of the United Forum for National Integrity.
"The laws allow hoarding of essential agricultural products. This will lead to increase in prices and we as consumers have to pay a very high price. A big corporation will hoard the products and then sell them at a very high price. We will be forced to buy at a high price," he said.
The organisers also want the minimum support price mechanism (MSP) to remain unaltered. "The MSP has saved farmers for so many years. Why this attempt to dilute the MSP?" asked one organiser.
Jai Kisan Andolan, a farmers' organisation affiliated to Swaraj India, will participate in the rally.