Fake news: 140 held, 586 warned in state
Bengal police officers of the monitoring units have been trained to identify, monitor and track fake messages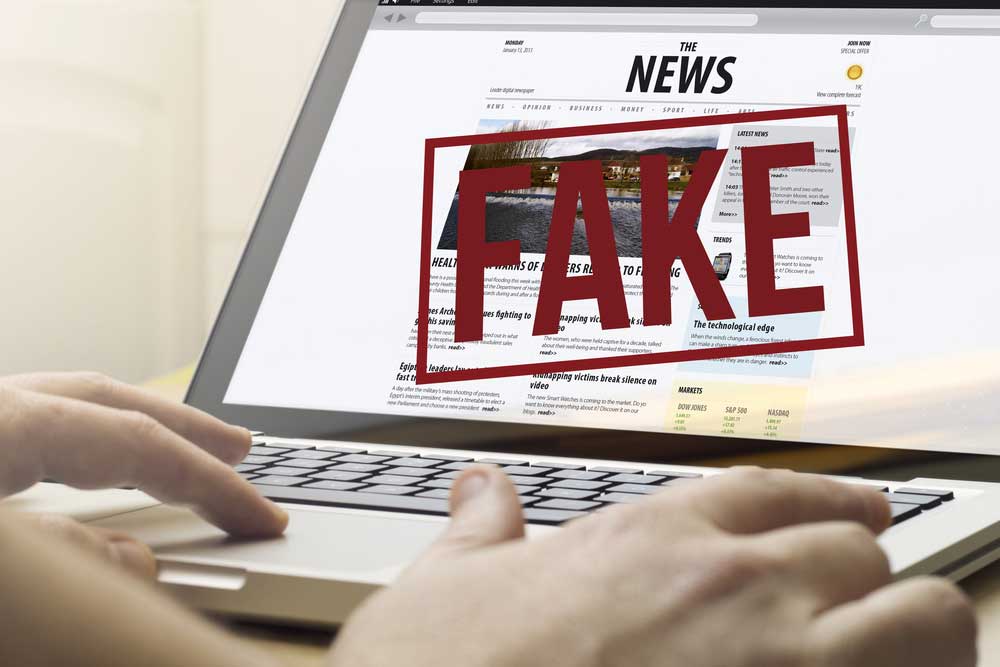 ---
|
Calcutta
|
Published 03.05.20, 10:52 PM
---
Police have arrested 140 people and cautioned 586 across the state for creating, circulating, posting, and forwarding fake news related to Covid-19 on social media.
At least 180 cases have been registered in connection with such offences till May 2, the police said. In Calcutta, 10 people have been arrested and 300 cautioned.
Earlier this week, cops had registered a case with Burtolla police station and arrested two men whose telephone conversation, which apparently had fake and exaggerated content on Covid-19, was found circulating on social media.
"People who are creating and sharing fake content, which is likely to cause panic among people, and misrepresenting facts about Covid-19 are being arrested. Those who are found forwarding messages on WhatsApp without cross-checking their veracity or realising its negative impact are being cautioned," a senior Bengal police officer said.
Those who realise their fault and apologise are allowed to go, the officer said.
A few days ago, a man had been arrested in Basirhat, North 24-Parganas, after it turned out he was a jatra actor and had enacted the role of a starving man while requesting chief minister Mamata Banerjee to shoot him if the government failed to feed him during the lockdown. Two youths had been arrested in this connection. They had apparently recorded the man's "performance" and posted it on their Facebook timeline.
Thousands of messages are circulated daily on WhatsApp and other social media platforms; many of which have been found to be fake and misleading, the police said.
Separate units have been created in all the districts and police commissionerates to monitor social media posts. "We have a mechanism to monitor posts that are in public view. We investigate WhatsApp messages if there is any report about a specific message in circulation that is fake and creating unnecessary panic regarding Covid-19," a district police officer said.
A few days ago, officers of the central division in Calcutta, had found a message in circulation, which had the names and phone numbers of people who apparently died of the coronavirus in the Taltala area. The police had investigated the message and declared it fake.
Earlier, a woman, who is the daughter of a doctor, had been arrested for posting the photograph of a government hospital doctor and claiming he had tested positive for the virus.
Bengal police officers of the monitoring units have been trained to identify, monitor and track fake messages that circulate on social media and WhatsApp.
The Birbhum district police had initially started a monitoring unit, which was later replicated in all districts, an officer said.
In Calcutta, the cyber cell in Lalbazar tracks such messages and posts.