Environment activist molested while stalling hawker at Rabindra Sarobar
Eight youths were arrested following a complaint by the woman but the activist was arrested, too, as the accused lodged a complaint of assault against her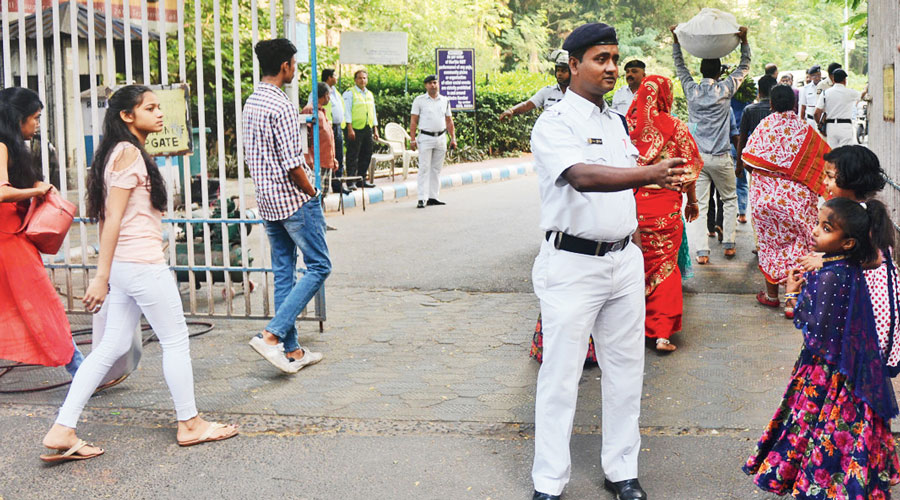 The environment activist hailed by many because of her efforts to protect Rabindra Sarobar.
File photo
---
Rabindra Sarobar
|
Published 07.04.21, 01:54 AM
|
---
An environment activist hailed by many because of her efforts to protect Rabindra Sarobar was allegedly heckled and molested when she tried to stop a hawker from encroaching on a footpath outside the lake compound on Tuesday morning.
Eight youths were arrested following a complaint by the woman but the activist was arrested, too, as the accused lodged a complaint of assault against her. She was booked under the bailable charge of causing grievous hurt and was granted bail at the police station. The eight youths, booked under non-bailable sections, will be produced in court on Wednesday.
"This is so strange. I am the victim, I was molested. But the police arrested me. This is the state of women's safety and security in the city," she told Metro later.
The environment activist said one of the youths who allegedly heckled and molested her had an injury mark on his face. He is a "goon" and must have suffered the injury in a clash, she said.
"I have been asking a hawker who sells tea to not encroach on the footpath by placing so many stools. Today, when I was telling him not to block the gate of the lake, some youths came towards me and took his side," the activist said after stepping out of Rabindra Sarobar police station on Tuesday afternoon.
"One of the youths had a big fresh cut mark on his chin. He was very loud and said he was just back from some 'action' and warned me not to mess with him."
The woman said as she kept insisting that the hawker remove the stools, the youths pushed her and then molested her. She said the accused snatched her phone and walking stick and threw them on the road when she tried to click their photographs.
A woman tea seller, who was accompanied by her daughter, gave the activist a phone, with which she called up Rabindra Sarobar police station.
Police officers reached the spot and detained eight youths, who were taken to the police station. The woman accompanied them to the police station and lodged a complaint, following which the eight were arrested. The accused then lodged a complaint of assault against the woman and she was arrested, too.
"I did not lose my calm and went through the formalities. My lawyer told me that I would get bail from the police station. This is not the first time I have been targeted because of my activities to save the environment," she said.
A senior police officer said they were probing the complaints lodged by the woman as well as the youths. "We will investigate both complaints and proceed accordingly," the officer said.