Eight fliers injured as severe turbulence hits Vistara flight
The aircraft from Mumbai with 123 passengers encounters bad weather for about five minutes during descent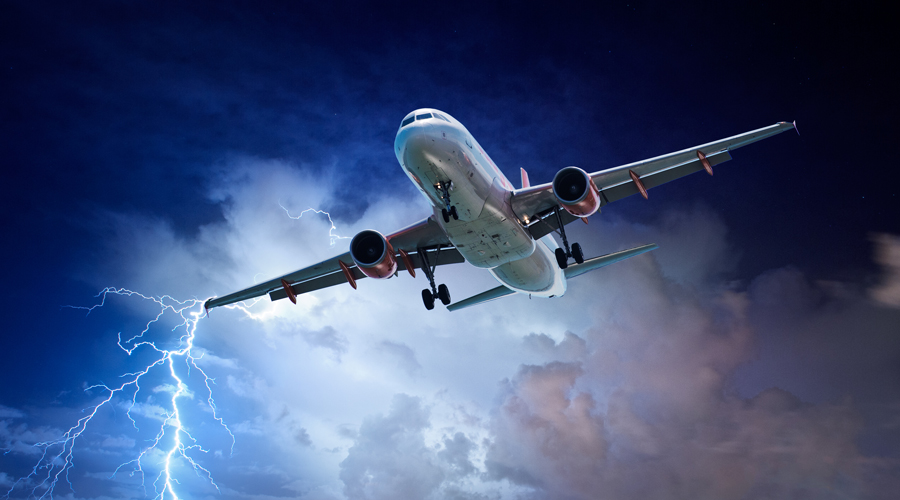 Representational image.
Shutterstock
---
Calcutta
|
Published 08.06.21, 01:45 AM
|
---
Eight passengers of a Mumbai-Calcutta Vistara flight were injured after the aircraft was caught in a severe turbulence mid-air on Monday afternoon.
Four of the injured had to be admitted to hospital.
Flight UK775, with 123 passengers on board, was caught in the turbulence caused by bad weather for about five minutes. Some of the injured passengers told a doctor at Charnock Hospital, where they have been admitted, that they had been thrown off their seats under the impact of the turbulence.
The director of the Calcutta airport, C. Pattabhi, said the aircraft flew into the turbulence while it was descending from 20,000 feet to 17,000 feet about 47km from the city,
The turbulence lasted for around 5 minutes from 4pm, officials said.
The flight landed in Calcutta at 4.25pm. A 61-year-old woman suffered a fracture in her right arm and will need surgery, while a 77-year-old man suffered an injury in his spine, said officials at Charnock Hospital.
Anita Agarwal, 61, suffered a fracture in the right arm between the shoulder and the elbow. Timir Baran Das, 77, has undergone a procedure for his spine injury.
Timir's son, Subha, was injured in the neck. Doctors said he was in trauma. A fourth passenger, Sudip Roy, 36, suffered a cut on the scalp.
"Some of the injured passengers told me that it seemed as if the plane had overturned mid-air," said Nishant Agarwal, the head of the emergency department at Charnock Hospital. Agarwal had examined the injured passengers.
"The passengers said the pilot had asked them to put on their seatbelt because of bad weather. Despite that, they were thrown off their seats. Anita Agarwal fell on the floor of the aircraft and suffered a fracture. Timir Baran Das was thrust forward and hit the seat in front. His son suffered trauma and was unable to sit," said Agarwal.
According to Pattabhi, medical assistance was given to the eight injured passengers immediately after the flight landed.
"Flight UK 775, operating between Mumbai and Calcutta, encountered severe turbulence 15 minutes before landing. According to preliminary reports, the turbulence caused injuries to a few passengers who were provided first aid during the flight and immediate medical assistance upon arrival in Calcutta. We are saddened by this unfortunate incident. We are investigating the incident on priority," said a Vistara spokesperson.
According to a Met department official, the severe turbulence could have happened because of a sharp difference in the speed and direction of winds in the upper and lower levels of the atmosphere, caused by the stormy conditions.