Eco Park honey hits stores
Hidco, the custodian of the New Town park, has tied up with a women's self-help group to collect and package the honey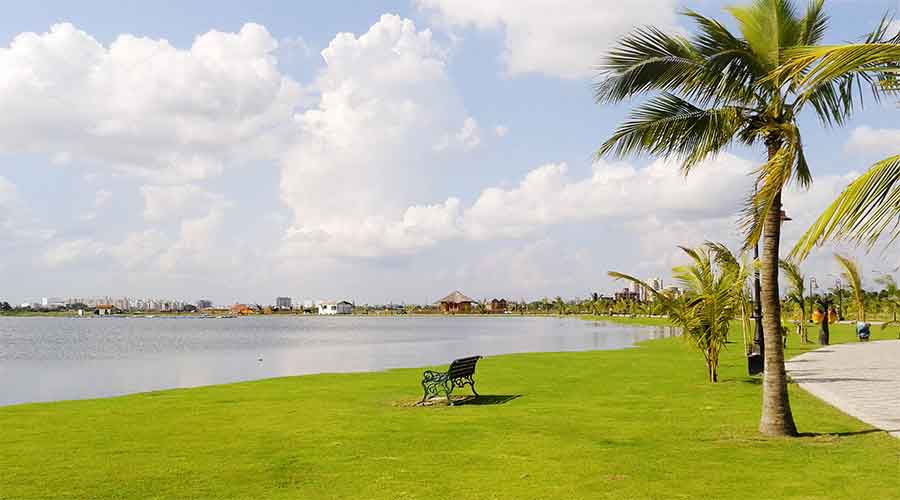 ---
New Town
|
Published 25.02.21, 04:12 AM
|
---
Honey collected from flower plants and fruit-bearing trees at Eco Park have hit the shelves in New Town.
The 480-acre Eco Park is dotted with flower and fruit-bearing trees.
The West Bengal Housing and  Infrastructure Development Corporation (Hidco), the custodian of the New Town park, has tied up with a women's self-help group to collect and package the honey.
More than 50 bee boxes — wooden hives that have a mesh in the middle where the bees deposit the honey — have been placed at various points across the park, particularly in places where there are flower plants and trees like mango, litchi, mustard and calendula.
Members of the self-help group, comprising residents of villages across Rajarhat, have been trained to raise bees by apiculture experts.
"Several workshops were held last year for the villagers," a Hidco official said.
"It is a dual advantage for us. Bees not only generate honey but are also excellent pollinators. They play a big role in maintaining the health of the trees at Eco Park," said the official.
Debashis Sen, the chairman and managing director of Hidco, said the honey sourced from Eco Park was on sale at the Cafe Ekante restaurants and outlets. Each bottle is priced Rs 100.
According to Sen, workshops are being planned across New Town where residents will be taught how to raise bees.
"Anyone interested can take home bee boxes and place them on the window ledges," said Sen.
Hidco is also looking for other venues that have favourable conditions for apiculture.