Early detection for cancer cure
The idea is to catch and detect breast cancer as early as possible: Oncologist Mandar Nadkarni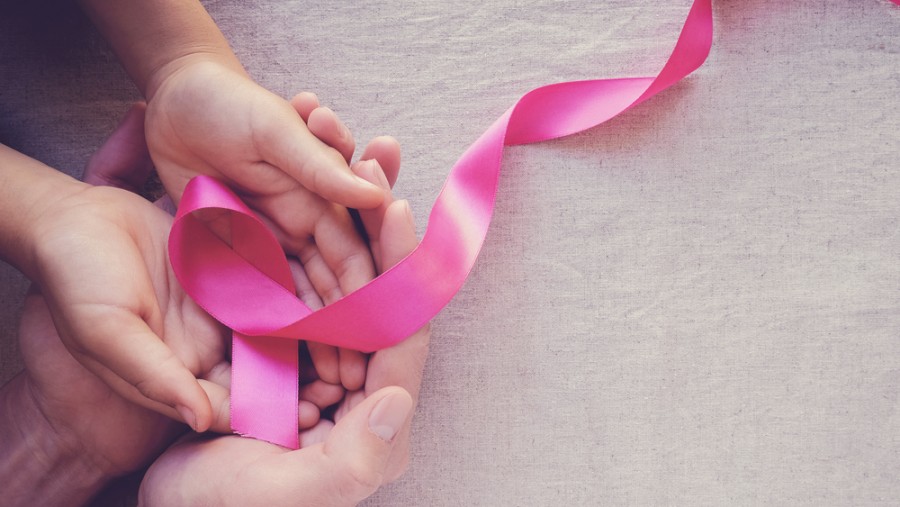 In some cases, there can be a recurrence and the person can get it back in some other body part, which can be a threat to life at times.
Shutterstock
---
Calcutta
|
Published 03.10.20, 02:53 AM
|
---
The majority of women with breast cancer can be cured if detected early, an oncologist from Mumbai said on Friday.
"In the first stage of breast cancer, the cure rate is 85-90 per cent and in the third stage 65 per cent. So, the idea is to catch and detect it as early as possible," Mandar Nadkarni, the oncologist, said.
Nadkarni is consultant surgical oncology, breast & colorectal cancer surgeon, at Kokilaben Dhirubhai Ambani Hospital in Mumbai.
"Breast cancer doesn't have a limited lifespan. We always tell patients to be very watchful for the first three years. If in the first three years, which is the highest risk of relapse, we don't see the disease coming back we can safely say the patient is cured of the disease," he said.
On Friday morning, Nadkarni addressed a webinar on breast cancer awareness, organised by the Rotary Club of Calcutta Visionaries.
In some cases, there can be a recurrence and the person can get it back in some other body part, which can be a threat to life at times, he said.
Nadkarni spoke about the importance of self-examination. "It is highly recommended worldwide," he said. "Self-examination increases the awareness and it means the woman will be watchful and remember to get herself checked."
It came up during discussion that many women don't self-examine because they are scared.
"It is recommended that self-examination of breasts should start at the age of 20, not because you will get cancer at that age but by the time you are 35-40 and god forbid get cancer, you are such an expert that you will catch a tumour when it is small and not allow it to grow big," Nadkarni said.
Mamta Goenka, a breast cancer rehabilitation counsellor who has survived breast cancer thrice, said self-examination had helped her. "I am here today despite having it thrice because I have had an early diagnosis and I have self-diagnosed.
"Self-examination of breasts is a diagnostic tool and one should have a session with a gynaecologist or physician once… they can tell you which breast tissues are normal. If I don't know which breast tissues are normal, it will seem all are tumours."
Tahira Kashyap Khurrana, writer and filmmaker and the chief guest at the webinar, spoke of her journey in dealing with cancer. She said she was initially scared of chemotherapy but overcame it soon. "The cancer will not come if we get a mammogram done. If something is there, it is there. It's how we deal with it.... I was ready for whatever was coming and not beaten down by it."
During her treatment she was the "strongest" person in the family. But the family support is important, she said. "I could see it in the eyes of my partner or friends that they were not judging me. That is the biggest fear of any person who is undergoing a breast cancer, mastectomy or a reconstruction or a radiation… you go through a lot of physical changes.
"When you see people in your immediate environment… their love and respect does not change, you get strength from it... they don't need to come and tell you… you can do it... just by them being calm and not judging you gives so much strength. So, I really wish every person who goes through such a problem gets that kind of cushioning not just from the family but the society."
Vidhi Chandak, the chairperson of the cancer committee of the Rotary Club of Calcutta Visionaries and the organisation's vice-president, said the awareness programme was started in 2015. "When I was diagnosed with breast cancer it was in the early third stage. The idea was to raise awareness and motivate people to self-examine, go for screening and not shy away from it out of fear."